Major industries around the world are scouting for cutting-edge technology news to find something that they can use to streamline operations and cut down costs. Logistics company executives do the same, so they can better prepare for the future of their businesses. After all, the logistics industry has traditionally relied on manual processes and the data storage, and it has benefited considerably from new technological solutions.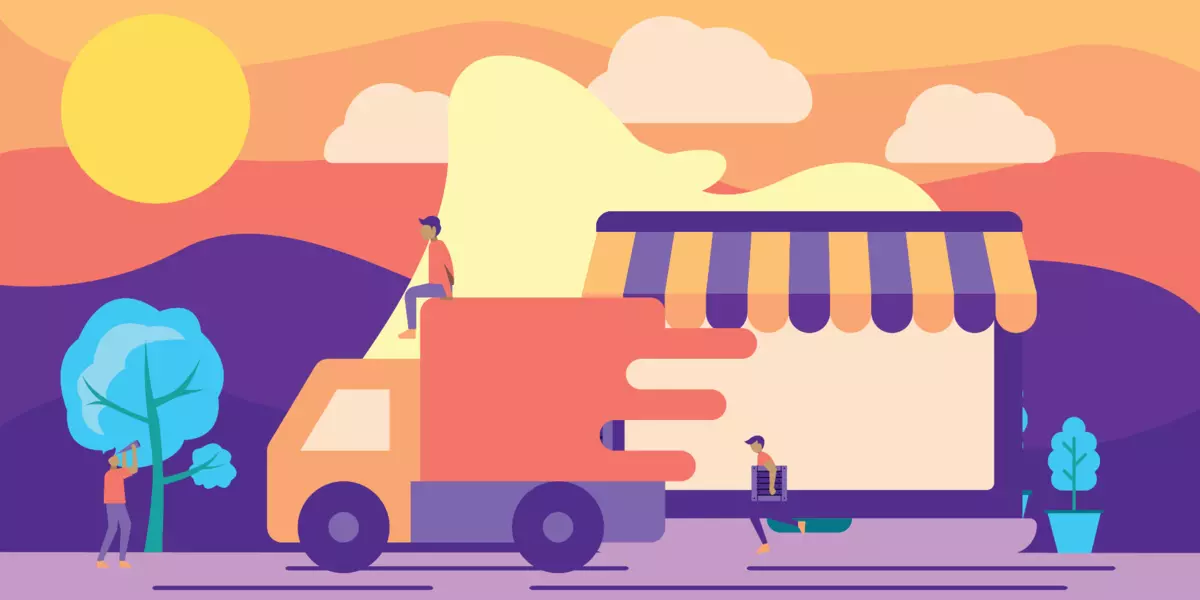 But what are the new technologies that can change how businesses carry out their operations? We look at some cutting-edge technology examples that are occupying the minds of the major players in the logistics industry.
New Cutting Edge Technologies in Logistics
Artificial and Augmented Intelligence
In the last few years, artificial intelligence, or more popularly referred to as AI, slowly found its place in the logistics business. Now, AI solutions are being used for route planning, smart transportation, and demand planning for supply chain management.
See how DispatchTrack's AI-powered route optimization software ensures accurate ETAs, cuts costs, and tames the chaos →
For the year ahead, industry players can expect a more robust utilization of AI. The use of this cutting-edge technology will make a big difference, as it will be valuable in sustainable solutions and propel the use of last-mile delivery robots and automated picking systems.
Experts also foresee the greater use of augmented intelligence to complement AI. When combined with insights from AI, augmented intelligence will provide more value to companies by letting logistics workers do their tasks faster while minimizing their mistakes. Gartner's report says that augmented intelligence will create roughly $2.9 trillion of business value, increasing worker productivity by 6.2 billion hours.

Real-Time Supply Chain Visibility
Supply chain visibility (SCV) was once a luxury for most companies. These days, SCV has become a must-have for any logistics firm. This year, the industry can expect more than just visibility, as SCV will be in real-time to satisfy consumer demand for real-time visibility of their orders. Supply chain visibility startups are offering technology that allows companies to use real-time data, such as weather or road conditions and traffic patterns so they can respond quickly to dynamic conditions correctly.
Discussions on supply chain visibility aren't complete without talking about IoT sensor technology, an essential tool in tracking shipments. Connected IoT devices on packages make tracking a whole lot easier for the warehouse team.
Data Standards and Advanced Analytics
The logistics industry has traditionally stored and processed information using a fragmented ecosystem. This, in turn, has resulted in massive inefficiencies, making it difficult for companies to digitize their operations.
This year, logistics companies can expect better data standardization in container shipping thanks to the Digital Container Shipping Association that's creating conventional information technology standards. Data digitized and standardized in the logistics industry will yield massive benefits.
Plus, young startups are working with companies to digitize their data that can be used for predictive optimization and advanced analytics of the following:
Demand forecasting
Improved supply chain visibility
Proactive linear planning
Unexpected conditions detection
Predictive maintenance
Last mile delivery improvements

Warehouse Robotics
Robots have already roamed freely around warehouses for years, and the use of robotic technology in logistics is expected to be more widespread in the coming times. There's been an 18% year-on-year increase in testing for robots in warehouses, says the Global Customer Report 2019.
Innovations in robotics continue through 2020 as more companies research and develop the technology. There's Handle, the mobile and autonomous warehouse robot of Boston Dynamics, that has a long reach, small footprint, and visit system. It is capable of helping in unloading trucks, moving boxes, and building pallets.
Driverless Deliveries
Companies are venturing into driverless deliveries to help boost efficiency and cut down labor costs. For example, Kroger and Walmart are testing driverless deliveries in Arizona. Regulatory issues on driverless delivery vehicles may take time to straighten out, but logistics industry players can expect more companies to develop this cutting-edge technology.
Wearable Devices
Workers in the logistics industry can now use wearable devices for daily inventories, where they can track certain products anywhere in the warehouse. This allows the logistics firm to save time and lower labor costs. This technology will include monitoring vital signs of employees, such as high blood pressure, cardiac arrest, and heat exhaustion.
More Space for Technology
Logistics companies are facing monumental challenges with the demands of consumers for fast last mile deliveries, changing regulations, and higher operating costs. They are banking on technological advances to help them navigate and address these problems. Fortunately, new cutting-edge technologies keep on coming. The industry as a whole will need to embrace them to suit their needs or risk being outmaneuvered over time.