Tech's Key Role in Retail to eCommerce Pivot
The birth of e-commerce was viewed by many retail industry players with curiosity and even pessimism. Some even doubted online shopping's sustainability, refusing to believe that purchasing through a screen could ever become the norm. But eCommerce grew at a fast pace with estimates showing that global online retail sales are likely to reach $4.9 trillion at the end of 2021, a 265% growth rate from 2014.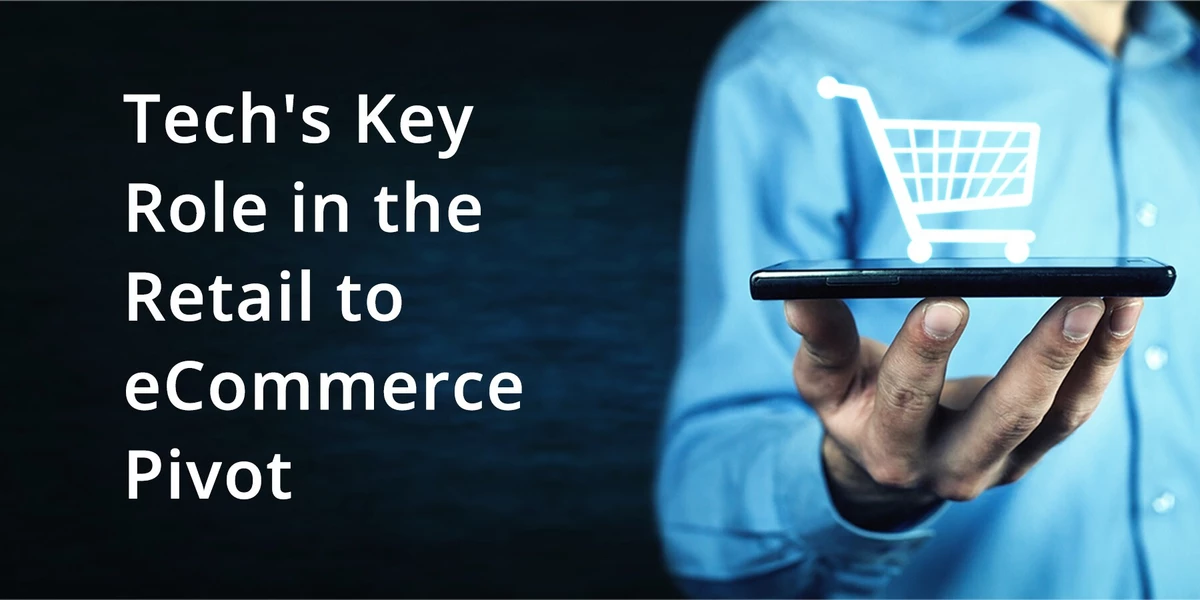 On the other hand, analysts say that the overall sales of the retail industry have been flat in the last few years, pointing to the fact that shoppers are slowly turning their backs on brick-and-mortar based stores. Big brands have been announcing the closure of their branches, with some even filing for bankruptcy in recent years.
Retailers who once doubted the sustainability of eCommerce shopping are no longer skeptical and are instead finding out how eCommerce is changing logistics so they can set up their online shops or improve their existing ones.
Why The Traditional Logistics Model is Obsolete
Retailers must keep in mind that the old distribution model was designed to fulfill the needs of traditional consumers. The latter would show up at a real location or would patiently wait three days or more to receive their goods ordered online. Consumer's preference for convenient and quick shopping via the internet has rendered the classic model for distribution networks irrelevant for most products.
These days, consumers have become more demanding and want to receive their orders hours after placing them if possible. Shoppers also prefer to have visibility on the status of their packages.
The roles of stores, distribution centers, and transportation providers have changed as retailers shift to online selling. Branches or stores are now being used to serve the foot traffic of shoppers and as an order fulfillment center to save on last-mile delivery costs. Transportation providers no longer just go from warehouse to store but, in many cases, have to deliver a high volume of orders in a single day.
How Do Logistics Work in Ecommerce?
The logistics involved in selling in physical stores and e-commerce have vast differences. Logistics for e-commerce startups will require investments in space, fulfillment centers, and delivery operations.
The first thing businesses should understand is that they have to invest in real estate to make e-commerce successful. This is because online retailing needs to triple the logistics space compared to the usual brick and mortar stores. There are various reasons for this space requirement, according to the eCommerce and Logistics Real Estate report of Prologis.
A requirement for a wider variety of SKUs stock
More room for additional buffer stock on standby
The demand for additional space for the processing of returned orders
Additional area for the manpower needed for order picking, packing, and loading of goods onto vehicle trucks
Aside from space requirements, companies must expand their distribution networks while building additional order fulfillment centers. There's also a need to use third-party logistics company partners if deliveries are outsourced.
Online retailers scaling up, must ensure that their fulfillment centers are located near the major population centers to provide faster order fulfillment for last mile deliveries.
How Do You Manage Ecommerce Logistics? Find the Right Technology Partner
Technology is the key to overcoming the challenges of eCommerce logistics. Businesses should prioritize streamlining their operation and optimizing their delivery logistics to meet the consumer's demands
At DispatchTrack, we help companies achieve success at every stage of the supply chain to ensure efficiency and customer satisfaction. Automating processes and gathering data on driver performance will do wonders for companies embarking on online retailing
Our solutions allow fleet managers to optimize routes and keep an eye on their drivers every mile of the road. For businesses with an existing fleet management solution, our software is worth a further look or a short demonstration of its other powerful features like the routing optimizer