Route planning doesn't have to be exceptionally hard. With the right tool, planners can prepare hundreds of route plans in just a matter of minutes.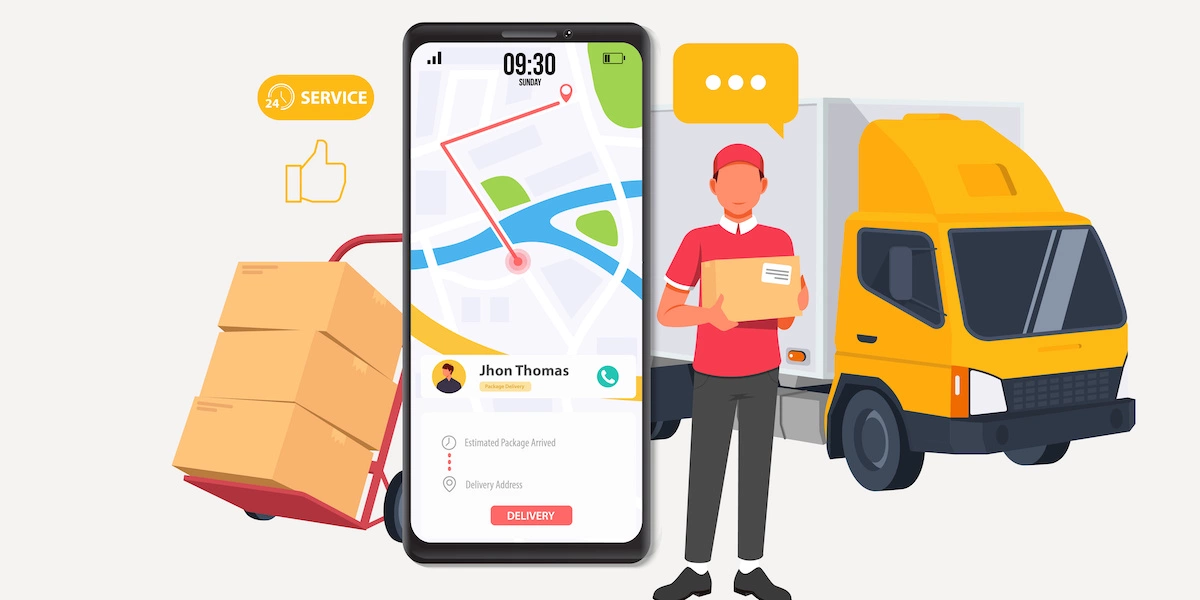 Planning routes using spreadsheets and maps is both time-consuming and inefficient. Despite long hours, human planners still cannot account for the different variables and business constraints that affect delivery times. Of course, if you don't put in the time and effort at all, you end up having multiple delivery drivers being sent to the same neighborhood. Luckily, modern technology offers planners a way to plan delivery routes in a more time-efficient way.
The question is: what separates the most valuable delivery route apps from the ones that yield lower ROIs?
How Delivery Route Apps Improve Last Mile Deliveries
A delivery route planner calculates the best routes so orders are delivered to the end customers as cost-effectively and quickly as possible. Of course, "best" means different things to different people. This might mean cutting down the total driving time for drivers who are making multiple stops, or it might mean ensuring on-time delivery at a high rate, even if that means losing a little efficiency. Either way, you need to consider different variables in computation, such as vehicle load capacity, delivery time windows, driver schedules, traffic congestion, road conditions, and weather conditions, to name just a few.
The right delivery route planner maximizes the number of delivery stops drivers can make, while enabling you to specify and meet your other operational goals. Route planning software should help businesses improve their operational efficiency, save time, lower costs, and increase revenue. How? By offering the following benefits:
Automated dispatching
If you no longer have to print out assignments to be handed one by one to drivers, you can save both time and money. The right solution will digitize and automate driver assignments, allowing drivers to know where and when to go and how to get there by using a comprehensive mobile app. Instructions for each delivery stop should be given to the drivers via the app as well, as well as options for capturing signatures and proof of delivery.
Shorter delivery times
Modern delivery route software uses advanced algorithms to find optimal routes between large numbers of stops. Route optimization enables fleets to save anywhere between a huge percentage of drive time and fuel expenses. An advanced solution also allows fleet managers, dispatchers, and planners to manually adjust routes even after they have been optimized, e.g. for last minute adjustments or to handle late orders and order changes.

Improved customer experience
Shoppers expect more from businesses these days. When it comes to last mile delivery, consumers nowadays demand the following:
Same day delivery
Full visibility
Real-time updates
Ability to choose delivery time slots and to reschedule
Easy communication with drivers
Last-minute changes
An efficient route planner helps make this possible—thereby boosting the customer delivery experience. It should also offer real-time tracking capabilities so fleet managers can easily identify where and what the drivers are doing while customers can see where their orders are at every step of the process. Real-time visibility and updates eliminate the need for customers to call the customer service team to ask for updates regarding their orders, which can save significant time and money.
Enabling customers to get in touch directly with the drivers also minimizes failed and late deliveries and allows for more agile, responsive deliveries.
Continuous improvement
Delivery route optimization is not a one-time thing. You have to monitor your delivery operations to ensure that your route plans are always working for you. Luckily, most advanced delivery route apps have built-in reporting capabilities to help you monitor areas for improvement. These reporting capabilities allow you to monitor key performance indicators (KPIs) such as service time, on-time rates, successful deliveries, idle time, customer feedback ratings, planned stops vs. actual, etc.
How to Ensure Effective Route Planning
To be sure, a delivery route planning solution can go a long way in helping you find the best routes for your fleet. However, not all solutions are created equal. To avoid being stuck with poor route plans, unreliable etas, or poor integration, you should ensure that your app can do the following:
Reliable integrations
Reliable data is the most crucial element for optimization and algorithms. On the other hand, bad data quality will prevent the solution from finding optimal routes. As such, you must select a solution that can integrate bidirectionally with other enterprise software. This enables you to ensure that your routing portal is taking in all of the data that it needs to work around business constraints and optimize for the right things. On the flip side, it's important to be able to share route plans with other stakeholders within the company. Avoiding data silos is a must.
Scalability
If you're an enterprise-sized business, you need a solution that won't slow to a crawl when you need to manage a large number of route plans at once or process large quantities of data. Here, you may be better off seeking out a cloud-based delivery route app rather than one that requires an on-prem deployment.
Artificial intelligence
At the end of the day, the absolute most optimal routes are the ones that enable your drivers to deliver on time. This requires setting accurate ETAs for every sequence of stops—no small feat, even with a route planning solution. This is where AI and machine learning come in: if your software can learn about the effects of different drivers, loads, traffic patterns, service types, etc. on your ETAs and improve them over time, you can ensure deliveries that actually meet your customer's needs.
In the end, the best route optimization software is the one that helps the human planner to find optimal routes quickly. This not only helps you to optimize routes, it also enables key decision-makers to ask smarter questions and gain valuable insights on fleet operations. If you can find the right solution, it can be a true game-changer.