Third-party logistics (3PL) providers always aim to provide the best service for their clients. The most effective 3PLs are those driven to help their clients achieve their goals of fulfilling orders as efficiently, quickly, and accurately as possible. After all, the order fulfillment process is an essential component of retailers' operations, and many businesses consider the services of 3PLs to be a major part of their growth strategy.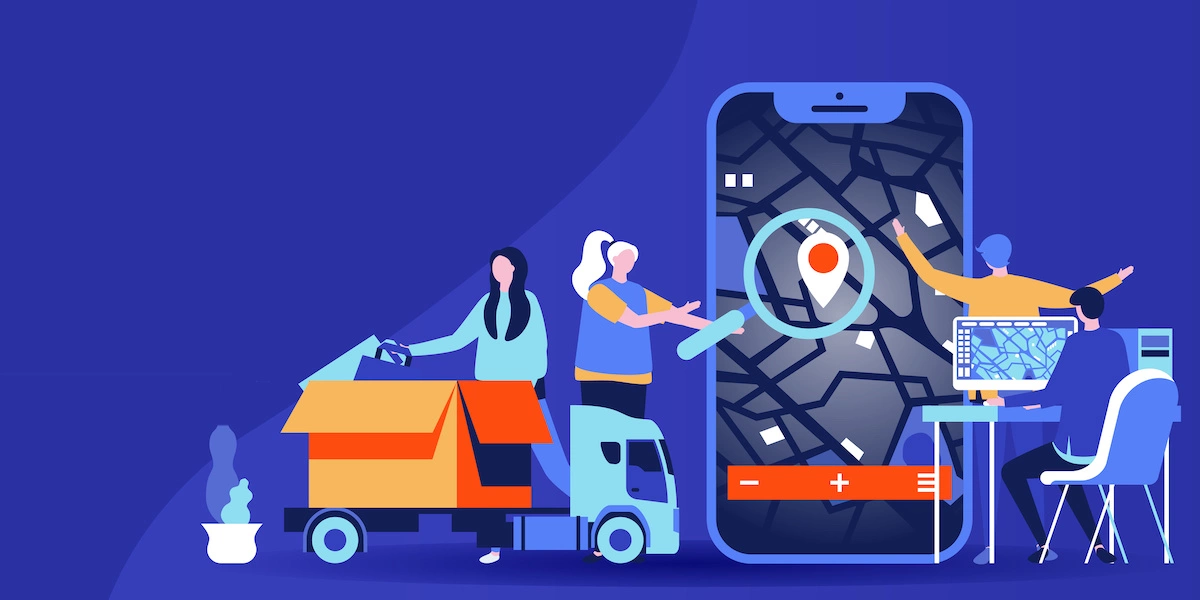 This kind of quality service is virtually impossible without the right software for 3PL providers. A robust 3PL software solution can help businesses by empowering them to have full visibility on orders and fleets, offer quicker delivery times, and achieve improved efficiency. The right solution enables 3PLs to increase their efficiency by providing real-time tracking abilities and automation of things like route planning, scheduling, and dispatching.
To make this possible, your 3PL software needs to possess a vast range of features to help you meet increasing consumer demands, handle fluctuating order volumes efficiently, and gain insights into end-to-end logistics processes. It should also allow for easy integration with other enterprise systems and solutions. But what else should you look for in your last mile delivery software?
The Benefits of a 3PL Software Solution
New last mile solutions for 3PLs are powered by machine learning and artificial intelligence, allowing organizations to ditch conventional processes and manual data analysis and entry. These days it's not enough for companies to automate processes—advanced solutions must ensure that customers' demands and needs are satisfied by enabling 3Pls to be proactive, rather than reactive.
Modern shippers are under more pressure than ever to fulfill orders quickly and accurately and provide consumers with the ability to track their packages on their own. Thus, it's important to have a 3PL solution that can meet these increasing customer demands. Below are some of the benefits of having a 3PL software solution:
Increased transparency
Many retailers remain unconvinced that they can keep full control of the customer delivery experience once they outsource logistics processes to a third party. That's why your 3PL solution should allow both shippers and logistics providers to keep track of deliveries in real time.

Automation
Both 3PLs and shippers can save time with the right software—as long as it effectively automates supply chain processes. For example, software that can automatically calculate driver payments and invoices to shippers enables back office teams to save time and minimize errors. An advanced 3PL solution can also be integrated with other systems such that reports can be generated and distributed automatically rather than manually.
Cost savings
At the end of the day, the best 3PL software can help reduce various costs like phone time, fuel bills, and cost per delivery, among others. For one, automated dispatching helps 3PLs and shippers maximize their resources by finding the most suited drivers and resources for each delivery assignment. Likewise, with route planning and optimization features, you can find the most cost-effective routes to help you and your shippers save on costs.
What to Look for in a 3PL Software Solution
There is plenty of 3PL freight software on the market these days. That said, not all 3PL solutions are equal. As such, you need to pick one that has the right features to help you reap the benefits above.
Here's what you should look for in a 3PL solution:
1. Real-time visibility
Your 3PL software must provide fleet managers and dispatchers real-time visibility on drivers so they can easily locate them and find out the status of any delivery at any given time. Tracking drivers in real-time also helps in offering customers and clients accurate expected times of arrivals (ETAs).
2. Automated scheduling and dispatching
This feature automates dispatching and scheduling by coordinating the movement of drivers, vehicles, assets, and goods to be delivered. With 3PL software that automatically finds the optimized vehicle, equipment, and driver assignment and schedules, both shippers and 3PLs can maximize the use of their resources.
3. Route planning and optimization
It's crucial for 3PLs to manage the shipping requirements of their clients. That's why the right software allows companies to plan multi-stop and multi-leg routes efficiently and quickly, no matter the scale. AI-powered route optimization should help you find the quickest routes by taking into consideration different routing and business constraints such as delivery cost, preferred time windows, driver skill, capacity, and more. Route optimization helps you meet tight delivery timeframes and get the most out of your trucks and drivers without compromising customer delivery service quality.
4. User-Friendliness
It's fundamentally self-defeating to invest in 3PL software if your team members will constantly have difficulties using the solution. You need to choose a solution that's easy to use at each permission level, from drivers (on a mobile app) all the way up to admins who need to cut through the complexity of your delivery operations. Here, it's helpful to look for solutions with intuitive, easy-to-use dashboards aimed at enhancing viability.
5. Cloud Technology
Technology evolves quickly these days, and many businesses end up spending too much time updating and upgrading their last mile systems. Anyone still using on-premise solutions are doomed to sustain losses due to maintenance downtime and hardware/software upgrades.
That's why it's best to opt for a solution that is cloud-based—these systems can minimize downtime and offer more flexibility than on-prem solutions in terms of adding capacity, making configuration changes, etc.
Plus, a cloud-based 3PL solution is fundamentally more scalable—allowing you to route as many trucks as you need on a given day and add or upgrade features as needed.
6. Integration
You need organized data sets to come up with data-driven decisions, which is why 3PL solutions that don't allow for seamless integration with other solutions will only cause headaches. Choosing software that provides a centralized system capable of gathering data from different sources is ultimately the best way to provide executives, fleet managers, dispatchers, and other relevant stakeholders with a single source of truth.
The best way for 3PL providers to remain competitive in the modern market is to ensure accurate, reliable, and fast order fulfillment processes. Fortunately, the right 3PL software solution can offer many benefits to help you maintain a solid business relationship with their clients, customers, and shoppers.