A transport management system—or TMS—is a logistics platform designed to help enterprises plan, execute and optimize the transport of goods. Transportation management systems belong to the larger supply chain management (SCM) technology ecosystem, and they can be a powerful tool for optimizing and streamlining your logistics operations.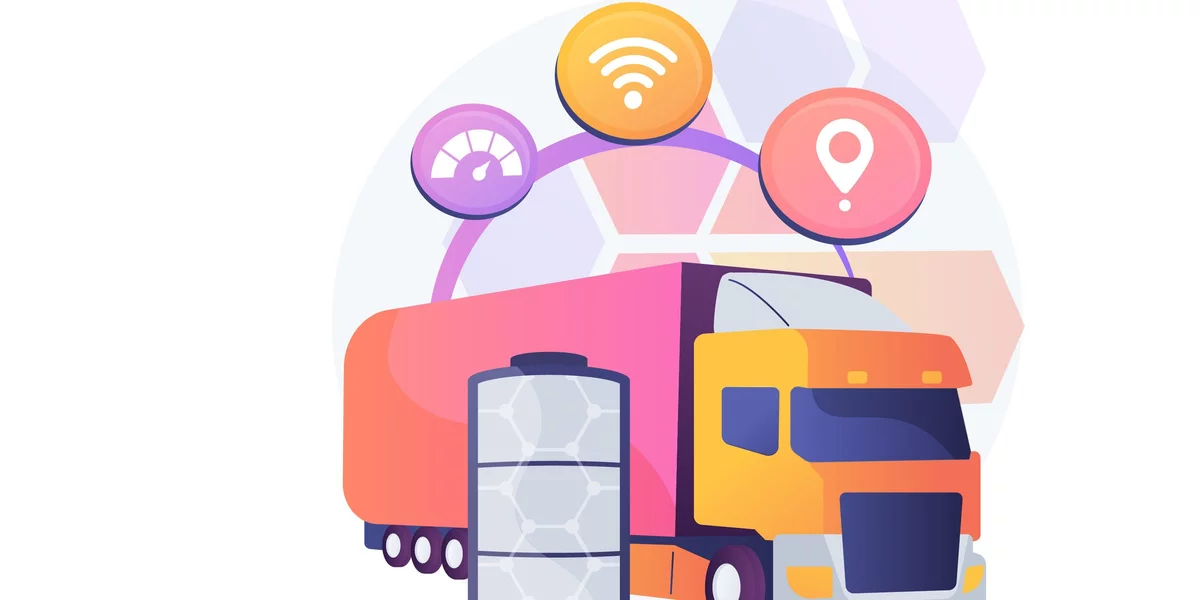 But who actually needs a transportation management system, and what should logistics and supply chain managers expect from software solutions in this area?
What Is TMS Software?
The right TMS can offer visibility into trade compliance information and documentation and day-to-day logistics operations so that companies can ensure the on-time delivery of goods.
TMS software can also help streamline the shipping process, making it much easier for enterprises to manage and optimize their transportation operations regardless of whether they are by sea, air, or land.
When Is a TMS a Necessity?
A smart, connected TMS can play a critical role in the supply chain, as they help businesses plan and execute every part of their supply chain processes more efficiently. By ensuring efficiency and allowing companies to satisfy consumers' demands, your TMS can assist your enterprise's growth and aid in ensuring compliance to regulations.
A typical TMS is mainly leveraged by enterprises engaged in shipping, movement, and receiving of goods on a regular basis. Distributors, manufacturers, e-commerce firms, retailers, and logistics services providers can use TMS solutions for their operations in order to gain visibility and perform important planning functions as needed.
How Does a Transportation Management System Work?
As mentioned above, TMS helps businesses in their planning, execution, and optimization of products' physical movement:
Planning:

A TMS aids enterprises in selecting the best last mile carrier and most optimal mode of shipping according to efficiency, cost, and distance. An advanced TMS also offers complete visibility into every aspect of the supply chain process. When combined with global management functionality, the system can also provide data on tariffs and trade and even possible delays due to customs and other trade-related regulations.
Execution:

TMS execution features vary from one system to another. Still, most systems include communication with carriers, matching loads, tracking shipments, documenting shipments, and assisting in freight invoicing and settlement. An advanced TMS also offers track and trace capabilities to allow companies to access real-time information exchange with warehouses, carriers, and customers. Advanced systems also let companies properly import and export documentation to ensure that shipments are compliant with trade regulations.
Optimization:

A TMS might also offer optimization capabilities that could include monitoring and measuring performance using dashboards, reports, analytics, and transportation intelligence.
What Are the Benefits of a TMS?
The right TMS provides several benefits to businesses. Below are the major ones:
Simplifying supply chain processes across carriers, geographies, and modes
Reduction of costs for both the business and its end customers
Automation of business operations for more accurate and faster documentation and billing
Better security and visibility of goods, especially during transit
Capabilities for monitoring freight locally and globally using a single platform
Saved time through automation and elimination of manual tasks
Deeper business insights due to better reporting
Minimized penalties and delays in shipments due to better compliance with import and export regulations
Easier scaling of business operations
Improved customers service and customer satisfaction levels
What Is the Future of TMS?
Customer behavior has evolved significantly over the last few years. Consumer demands also keep increasing as they now expect timely deliveries for same-day and two-day deliveries with real-time updates during the entire shipment process. Global trade regulations are changing as well, pushing supply chains to be more innovative, often by investing in a TMS.
All these changes mean that businesses need more robust capabilities that power faster responses that provide customers and businesses more detailed information. Machine learning can play a crucial role in enabling a TMS to become more intelligent by providing more accurate recommendations.
Businesses also have the option of integrating their transportation and global trade management systems with other new technologies to improve visibility further so they can provide better customer service. Some of the emerging technologies that can be integrated with a TMS are as follows:
Digital Assistance:

Digital assistance is more popularly known as chatbots and helps companies provide better customer service. They offer quick conversational responses to customers who seek delivery information.
IoT fleet monitoring:

Internet of things or IoT sensors and devices make

real-time tracking of fleets

more common. Real-time tracking visibility normally includes visibility on routes, driving conditions, and assets and helps companies reduce fuel and vehicle maintenance expenses and improve driver safety.
Artificial intelligence and machine learning: A TMS that applies machine learning to historical data and trends will be able to plan capacity, predict delivery times more accurately, and identify shipments at risk (like goods with temperature requirements or about to expire). Enhanced artificial intelligence helps a TMS offer more precise and informed recommendations, including alternate delivery routes during high traffic times.
Cold chain management:

Cold chain management technology can be very beneficial for goods that require various temperatures at different checkpoints of the supply chain. For example, temperature-sensitive materials or perishable products may require refrigeration during transport but a higher temperature on store shelves. Cold chain management technology helps companies motor the temperature across the supply chain and provide businesses and regulators with real-time information regarding their storage.
A TMS helps companies to improve the shipping processes' efficiency. It lets all supply chain stakeholders communicate on a single platform, and its tracking and reporting functions help businesses provide better customer service. In the end, it can be a useful tool for companies along various touch points of the supply chain. When it comes to last mile delivery in particular, it can be helpful to know about the TMS landscape and think about how your own IT can integrate with that of clients who rely on a TMS for daily operations. Are you able to offer full visibility into shipments? What about data sharing and integration? If not, it might be worth looking at the gaps in your own technology stack.