2020 was a big year for the logistics industry. The COVID-19 pandemic pushed e-commerce sales to record-breaking 20 percent of all retail revenues in the United States, and the trends that spurred that growth were just as powerful in 2021. While this has obviously provided great news to online retailers and logistics companies of all shapes and sizes, this rapid, ongoing growth has also caused chaos on the global supply chain.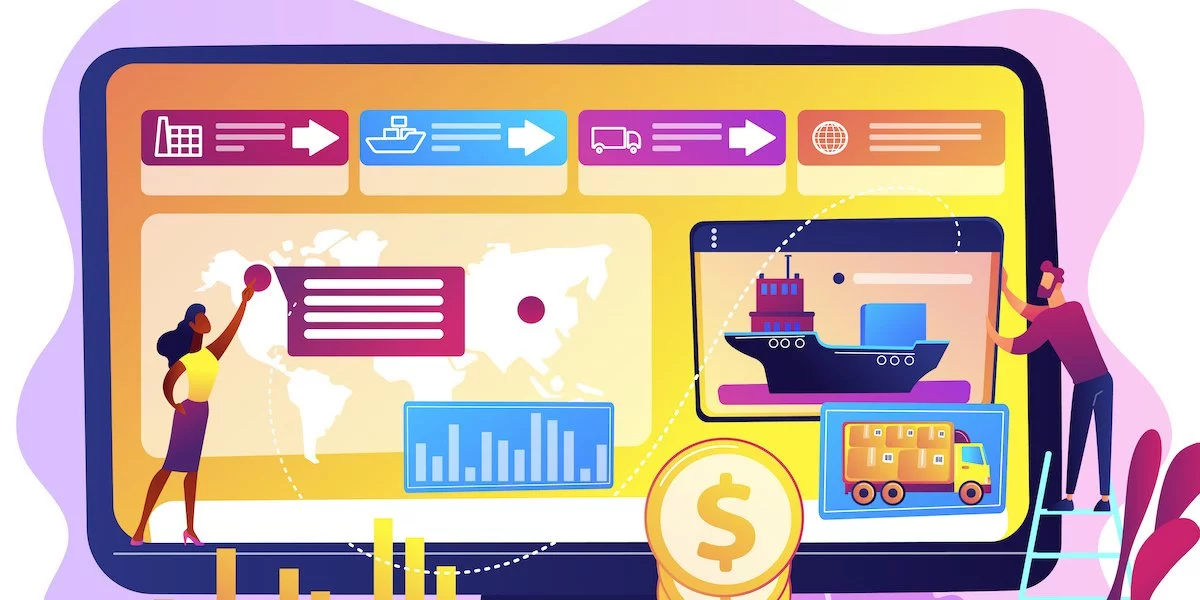 Despite the major disruptions in the past year, there are still plenty of major trends that have carried on (and will keep carrying on) unimpeded. For example, Amazon continued to increase its dominance, pouring heavy investments in its in-house logistics capabilities. Just what other 3rd party logistics (3PL) trends can we expect for 2022? Here's a quick rundown.
The Evolving Amazon Effect
Amazon was able to continue its dominance in the US market as the number one online shopping platform, accounting for around 38 percent share of all US e-commerce revenues. Amazon is one of the very few firms that was able to reach a 1.5 trillion dollar market cap. Estimates show that Amazon has more than two million sellers relying on both the Amazon Vendor and Central platforms. And the company now has more than 300 delivery centers and 100 fulfillment centers handling last mile deliveries.
Its dominance isn't without disadvantages. Amazon, after all, faced major challenges shortly after the pandemic began. It had to prioritize temporarily inbound shipment of medical supplies, household staples, and other goods in high demand for both its Vendor Central and Amazon Seller. As a result, Amazon sellers suffered major delays in goods shipments where they experienced running out of stock in their online stores, thus resulting in poor customer service and loss of sales.
All these major changes have forced a lot of Amazon sellers to search for alternative sales and fulfillment platforms in the last year or so. They had to diversify their sales channels by either using other online marketplaces such as Walmart.com and Target.com or by creating their own e-commerce stores. Some opted to leverage alternative fulfillment options. Simply put, the continuing diversification of Amazon sellers could mean more opportunities for 3rd party logistics providers.
Greater Demand for Analytics from Third Party Logistics Providers
Shippers these days want to make more data-driven decisions. As such, 3PL companies must brace themselves for clients expecting analytics expertise. According to one recent study, 94 percent of shippers believe that analytics are necessary in ensuring complete and on-time order fulfillment and package visibility.
3PLs will increasingly need to be geared towards generating more analytical insights across their operations, e.g. by building data science capabilities and teams so they can provide useful insights to their clients and their own internal teams.
Robust data and clear strategies will help third party logistics companies to provide shippers better traceability and end-to-end visibility across the supply chain. Aside from more data, companies must also prioritize cybersecurity and have data protection plans in place.
Last Mile Delivery as Brand Differentiator
We all know the importance of last mile deliveries. But what many people fail to grasp is that the final mile operations will be a game-changer in the coming years. Last mile deliveries have already dethroned price and product as key differentiators when it comes to the buying decisions being made by shoppers. Last mile delivery is key to keeping customers loyal and acquiring new customers. Put simply, last mile operations can make or break a business. This has been one of the most crucial logistics trends for the past several years, but its importance shows no signs of waning.
Order Fulfillment from Urban Locations
More 3PL companies are working on shortening the distances of last mile deliveries by placing fulfillment hubs in more accessible locations, namely in urban centers. A study by Capgemini revealed that around 55 percent of consumers are likely to shift to a competitor if it provides a faster order fulfillment process.
That said, setting up urban fulfillment centers is not as easy as it sounds. 3PLs will be dealing with expensive and scarce real estate. CBRE, a real estate company says that rental prices for smaller urban warehouses have increased by at least a third in the last five years. At the same time, the availability of urban warehouses has dropped by 7 to 11 percent.
Greener Supply Chains
The CGS Retail and Sustainability survey showed that 68 percent of consumers find sustainability efforts among companies to be important when they make a purchase. As such, many 3PLs will increasingly want to invest in eco-friendly practices so they can attract environmentally friendly shippers.
One way for a 3PL to incorporate environmentally-conscious practices into their daily operations is through optimization. Route optimization, for instance, helps fleets find the shortest routes, which helps reduce their carbon footprint.
Using alternative fuels is another environmentally-friendly strategy that a 3PL can consider. Alternative fuels enable companies to cut their emission and help their customers achieve sustainability goals. Currently, around 19 percent of 3PL logistics shipping companies are piloting alternative fuels.
Other eco-conscious trends in the industry include the use of bikes, parcel lockers, and electric vehicles to cut carbon emissions of last mile deliveries. Drone delivery is another option but its shaky regulatory framework rule might prevent many companies from using this delivery option.
Supply Chain Integration
The integration of supply chain processes is necessary to deliver the best results in an increasingly complex global supply chain. In 2022, the industry will see even more integration via data-driven strategies, data sharing, and other forms of 3PL management software integration. Integration will pave the way for better transparency, visibility, and accountability among all players on the value chain.
Shippers and the third-party logistics firms that empower them faced monumental challenges in 2021, not least of all was the havoc brought by the continued impact of the coronavirus pandemic. 2022 is already shaping up to be another interesting year, as 3PLs work harder than ever to accommodate the growing demands of e-commerce and fight to stay competitive. But the more effectively you can stay on top of shifting technology trends and leverage new ideas in your own operations, the more effectively you'll be able to compete.