There's a major lesson to be learned last year, that is, sustainability is neither a fad, a blip, nor a trend. It's something that we should all take seriously—and consumer preferences are starting to reflect a preference for more sustainable practices.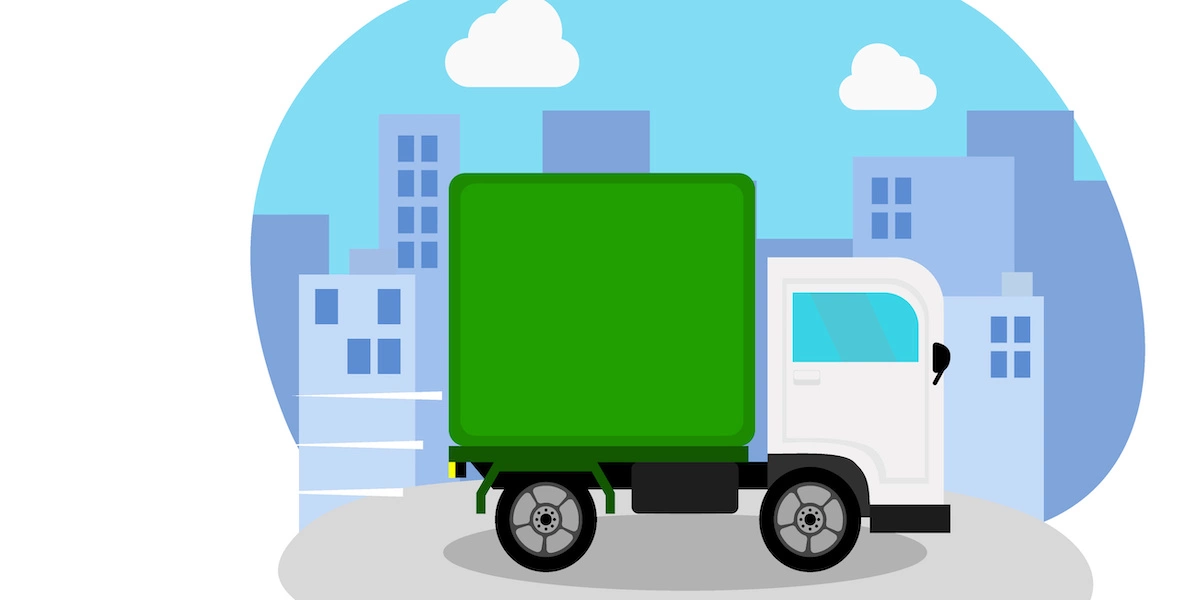 This is a real shift from the recent past, when society mostly focused on the why and what of sustainability—it's only recently that we've paid more attention to the how. Every enterprise is now being forced to examine the best ways of grappling with the sustainability question and offering consumers the ability to make an eco-conscious choice. Nowhere is this more true than in last mile delivery.
The Environmental Impact of Last Mile Deliveries
Demand for last mile delivery is expected to grow along with its carbon emissions. Data from Inside Logistics show that urban last mile delivery emissions are expected to grow by more than 30 percent by 2030 across the top 100 cities of the world.
Of course, the increase in demand for shipping tends to translate into an increased number of miles driven on the road. Commercial vehicles are a major source of carbon emissions, and as more delivery vehicles ply the road to deliver goods ordered online, the baseline assumption is that we can expect a higher carbon emission contribution as a result.
This isn't a local issue—it's a global one. According to the World Economic Forum, the increasing demand for e-commerce delivery will lead to a 36 percent increase in delivery vehicles in inner cities by 2030. This increase will also mean more traffic congestion and an increase in emissions.

Why Consumers Demand Sustainable Practices
Estimates show that the online holiday sales in 2021 will account for around 19 percent of this year's overall holiday season sales, a 1.4 percent increase from 2020. But a recent report also revealed that around 60 percent of shoppers said that they are willing to adjust their shopping behavior to help reduce the environmental impact. Additionally, more than 70 percent also said that they are willing to pay more for environmentally responsible and sustainable brands.
Clearly, consumers are pushing more companies to be more eco-conscious in their practices. But just how can retailers and other delivery organizations balance this need for environmentally friendly practices with the increasing demand for rapid order fulfillment?
Understanding Empty Miles
The good news is that the world of last mile logistics has a lot of room for growth on this front. The last mile right now is often inefficient, with vehicles traveling many more miles than they need to as a result of poor route planning and exception management.
For instance, as more delivery vehicles flock the roads to meet consumers' demand, we might expect an increase of empty miles along with its negative impact on the planet. Empty miles or sometimes referred to as dead-head miles is a major concern among logistics industry players nowadays. But what if you had the visibility into your fleet to decrease that empty mileage?
By the same token, what if you could radically reduce the need for multiple delivery attempts, essentially halving the carbon footprint of many of your deliveries? What if you could simply drive fewer miles per stop?
How Delivery Routing and Dispatch Software Helps Boost Sustainability
To cut wastage out of the last mile, you need to boost your visibility and gain advanced communication and routing capabilities This means that one of the best ways to boost sustainability in last mile delivery operations is to invest in delivery routing and dispatch software. Why? Because it can increase capacity utilization while decreasing empty miles.
Optimizing routes also minimizes operational inefficiencies and helps in ensuring faster deliveries. Route optimization is necessary for cutting down emissions of delivery vehicles as it's the best way to consistently prioritize route efficiency and decrease miles traveled. The best route optimizer takes into consideration various factors impacting a driver's routes such as driver proximity to hubs, delivery time windows, traffic patterns, and much more.
It should analyze routes carefully so it can send drivers to the most efficient path—reducing maintenance and gas costs and cutting down emissions.
Advanced delivery routing and dispatch software can also offer dynamic routing, allowing you to come up with denser delivery routes. Being able to deliver packages using fewer vehicles and having the ability to change delivery routes according to demand can reduce thousands of wasted miles.
Crucially, your software should also offer real-time tracking and communication with the recipient. Offering customers the capability to track their packages in real-time as well as communicate directly with delivery drivers are useful in reducing missed deliveries and re-delivery attempts. When customers are actually there to receive their orders the first time around, the total amount of wastage (not just from saved delivery attempts but also from reduced odds of product damage) goes down considerably.
Here, you'll want the software with real-time tracking capabilities to provide an accurate expected time of arrival (ETA), which is then shared with customers. This way, customers can arrange their schedules to ensure they don't miss the delivery driver and thereby cut down failed and missed deliveries and re-delivery attempts. Likewise, route optimization tools reduce misrouting and vehicle idling by providing drivers with turn-by-turn directions.
The right delivery routing and dispatch software can also offer deep data insights, which fleet managers and executives can review and analyze to better understand fleet performance and identify areas for improvement. By evaluating performance periodically, you can reduce miles traveled by drivers so they can lessen their carbon footprint—and you can also cut down other areas of waste. For instance, you might find ways to shrink your inventory footprint or decrease the number of damaged products that wind up in the garbage.
The fight for sustainability is here to stay—especially since consumers are more mindful than ever of how their shopping behavior affects the environment. Companies of all stripes need to strive to find the right balance between meeting customers' demands for fast shipping and committing to sustainable practices. Fortunately, routing and dispatching software can help businesses reduce their carbon footprint by finding the most efficient routes and driver assignments while decreasing waste throughout the supply chain.