How Route Optimization Can Add to Your Last Mile Capabilities
Read the White Paper
When your routes are efficient and your ETAs are accurate, you can boost your on-time rate, reduce failed deliveries, and increase your NPS. But not all route optimization tools are created equal. In this white paper, you'll learn:
How factors like road conditions, driver skill levels, truck loads, and more can impact ETAs

Why routing more than a few hundred trucks at a time can require a robust, scalable cloud architecture

How route optimization can power increased efficiency and reduced costs throughout your last mile operations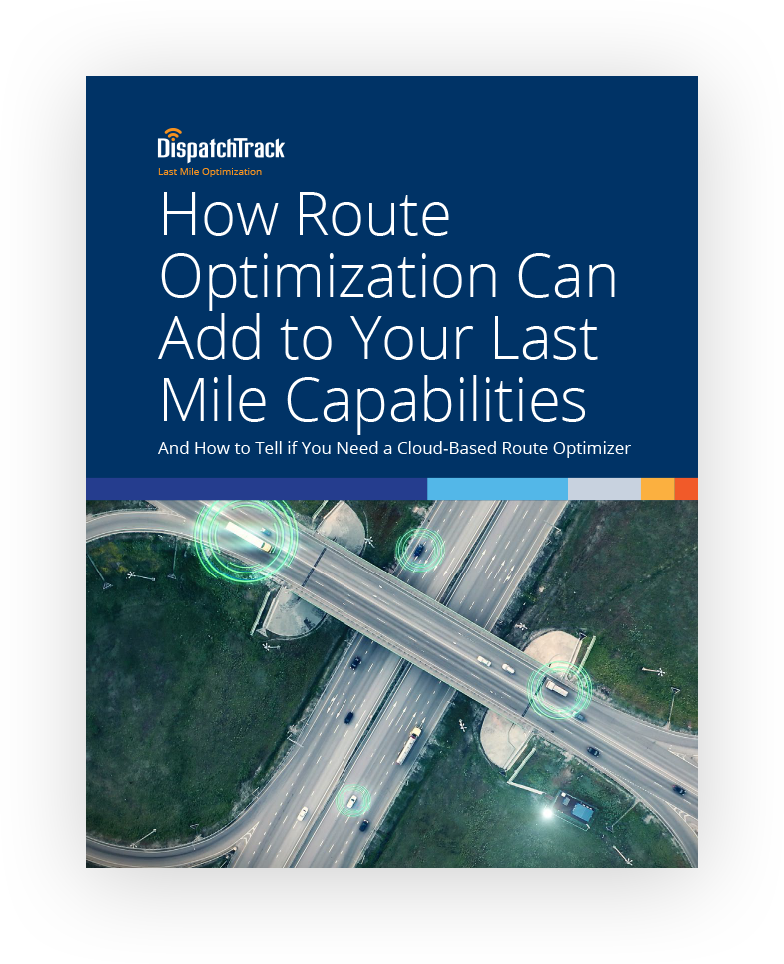 Elevate Your Last Mile Logistics Operations
Talk to an advisor about how DispatchTrack can help increase efficiency and transparency.
Route optimizer maximizes assets and gives accurate ETAs

Instant proof of delivery documented with notes, photos, and GPS timestamps

Continuous communication with customers via text, email, and phone keeps them in the loop

Mobile app connects you with drivers in real time

Automated billing & settlement ensures accuracy and improves billing efficiency

Single pane-of-glass dashboard shows status of every truck at a glance