What's your company's main goal? To reduce costs or improve customer experience? Most companies want both, but meeting those two goals simultaneously can be a tall order.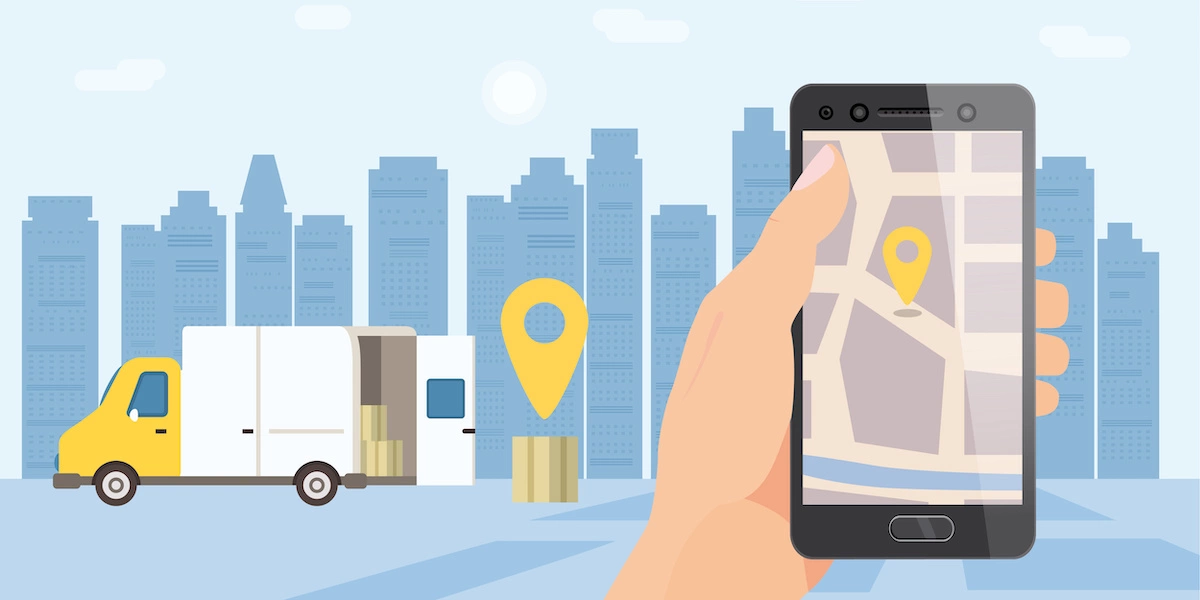 Most companies looking to implement routing optimization software are concerned with reducing planning time and costs, but they can also be powerful tools when prioritizing improving the customer experience. If you think of route optimization as primarily being a tool for increased efficiency, this might seem like a bit of a paradox—but when you examine some of the obvious benefits around a customer-first mindset, the power of this technology to impact customer satisfaction becomes obvious.
Routing Program Benefits
Take Charge of Your Day
When your vehicles leave, it seems that the day is out of your hands, and you can only hope that everything goes as planned. There's obviously no way of predicting vehicle breakdowns or accidents or many of the other things that happen on the road. However, it is possible to prepare a solid daily plan with live estimated times of arrival (ETA) being updated throughout the day using GPS tracking features. As a result, you will have access to up-to-the-minute arrival times for drivers.
Simply put, when you start with a plan that actually makes sense, you spend less of your day with your hair on fire. Right off the bat, you can focus more on your customers and their needs because you don't have to focus on managing all the disruptions that inevitably crop up when route plans are inefficient and drivers are chronically showing up at the wrong time.
Keep Organized
It can be overwhelming to manage even a moderately-sized team. Simple details can easily slip through the cracks, whether that's vacation plans of drivers, planned vehicle maintenance days, or specific customer requirements (e.g. time windows). That's why having a centralized routing system that can enable you to keep your data in the same place can be so valuable.
Of course, to make this happen, you need a route optimization solution that easily integrates with other enterprise solutions. This way, you can make sure that you're working with complete, up-to-date data at all times. As it happens, accurate information about driver location, order status, arrival times, and departure times is also vital to customer service.
Make Your Arrival Times More Accurate
The customer wants delivery times to be reliable and consistent. Thus, you must ensure that your transportation plans and predicted arrival times are accurate. To make this possible, a smart route optimization engine leverages AI and machine learning on historical traffic, service time, and performance—enabling you to calculate journey times with greater accuracy so your customers will receive precise and more reliable arrival times.

Cut Down Route Planning Time
You can simplify your day as well as increase efficiency with a robust route planning tool. Establish a baseline, such as traffic, weather, driver availability, etc., upload your orders using CSV, excel sheets, or API integration, and then evaluate, approve, and dispatch directly to your drivers' mobile devices. You don't have to rush to plan or resort to guessing. The system can generate an efficient plan from start to finish, which will ultimately benefit the end customer.
Not only does a faster routing process mean that customers can benefit from faster delivery turnarounds (since you're not constrained by the amount of time it takes to route an order once it comes in), it also means that you can leverage more resources towards more direct forms of customer engagement. When your staff are spending hours and hours each week just trying to put route plans together, you don't have that luxury.
Track Your Drivers More Easily
Are you aware of where your drivers are once they have been dispatched? You can confirm the location of your vehicles, monitor their status, and track their progress with the right dynamic route planning tool equipped with GPS tracking.
With an advanced routing program you can take note of departure and arrival times, verify the location of the vehicle 24/7, compare the "planned" and "actual" times, and capture proof of delivery. In this way, you can provide greater visibility to your customers throughout the entire delivery process, helping them to feel like they're in control of their days.
Ensure That Your Drivers Have Access to Information
You can manage your drivers more effectively and easily dispatch information to them with the help of the right mobile app. The software allows you to provide delivery details, as well as the ability to notify customers when their deliveries are about to arrive—to say nothing of electronic proof of delivery, signature capture, and more.
Deliver at the Customers' Convenience
It's not uncommon for deliveries to cause disruptions. At some sites, for instance, employees may need to drop whatever they are doing to help with the unloading of the delivered goods, or they might need to take steps to get the delivery site ready that can't be performed far in advance.
It is possible to record the best time slots for each client location by using a robust route delivery planning solution. In addition to minimizing load time per site, this will also ensure the delivery time works for you and your customer, even if the time changes or the customer makes last minute requests.
How Routing Programs Empower Delivery Teams
Different departments can be affected by the route plans of your business. You need to provide the resources that your team needs to do their jobs effectively. Here's how robust routing programs can empower teams.
Route planners can reduce human error and save time planning.
Operations can gain an understanding of key performance indicators (KPIs) and achieve real-time visibility.
Sales can offer a more comprehensive service offering and accommodate last-minute requests.
Customer service can resolve disputes and locate drivers 24 hours a day.
Drivers can keep the focus on customers by reducing phone calls to and from the dispatchers and fleet managers
In the end, delivery operations are increasingly becoming a competitive advantage for many businesses. Customer needs will differ depending on what sector you belong to, but the importance of customer satisfaction doesn't change.
Simply put, you must deliver on your promise to keep your customers happy. By implementing robust routing programs, you'll be able to accomplish your goal of reducing costs while ensuring high customer satisfaction, and ultimately, set yourself apart from your competitors.