The COVID-19 pandemic has resulted in a new generation of consumers who prefer to do their shopping online and have come to expect rapid delivery turnarounds and high levels of transparency. With e-commerce booming, order volumes are rising across the board, putting huge amounts of pressure on delivery operations. That's why dynamic route planning and optimization platforms are becoming an increasingly important tool for ensuring seamless delivery services.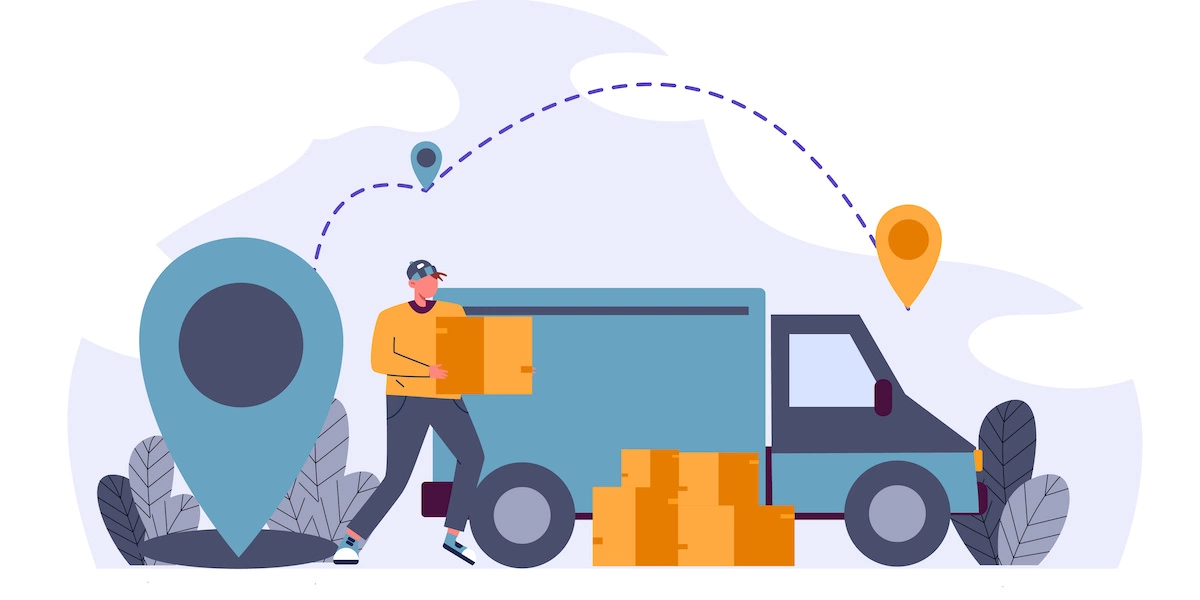 In these fast-changing times, organizations must provide their customers with cost-effective, safe, and fast logistics services. Routes must be optimized in order to ensure successful logistics operations—otherwise you simply won't be able to keep up with increasing order volumes. That's why static routing is increasingly becoming a relic of the previous era of delivery management.
Static vs Dynamic Routing
Generally speaking, logistics route planning falls into two categories: static and dynamic (notwithstanding hybrid routing, which we discuss in another post). Static routing is when deliveries can be sent only along predetermined routes that cannot be deviated from. The predefined routes are fixed, so when they don't fit the reality of your orders, deliveries can't be carried out, resulting in lost business and customers.
This method does not allow your company to create routes according to real-time information. Neither does it offer flexibility throughout the delivery process, which can result in late deliveries. When you're trying to meet increasing customer expectations, static route planning often doesn't cut it.
In contrast, dynamic route optimization in logistics means that routes are created from scratch each day for a given set of orders, allowing for adjustments based on your parameters and whatever the latest delivery-related data is. The main advantage of dynamic route planning is that it gives you the ability to create the most efficient routes based on the orders you're actually delivering each day.
Of course, this isn't a process that can be effectively carried out by hand. That's why it is essential to implement dynamic routing software in order to keep customers happy and reduce logistics costs. The right platform can also adapt and implement changes as your company grows, ensuring scalability and adaptability.

The Basics of Dynamic Route Planning Software
Dynamic routing systems enable fleet managers to optimize routes and manage operations more effectively. Historically, planners might have designed static routes every three to four months or every year that do not change in between periods. Dynamic routing software, however, finds the best routes for a given set of orders, sequences in the most efficient way, and automatically assigns them to the right drivers.
Having a dynamic routing system helps to guarantee on-time delivery while improving customer satisfaction. By taking into account different variables—including time windows, driver availability, traffic and weather conditions, load constraints, driver skill, service time, and more—dynamic route planning software develops route sequences for your drivers that maximize the number of stops you can complete each day.
To create the most efficient and cost-effective routes using dynamic routing software, a company must also be able to take in real-time information, even once the route has already started. When you can gain order and stop level visibility into your deliveries, you can become even more agile.
Advantages of Dynamic Route Planning
As technology advances, companies can increasingly leverage data collected throughout previous and ongoing deliveries via AI and machine learning. Not only does this make your route planning smarter and faster, and it also increases its predictive powers.
With the right data and the right technology, you overcome the inherent complexity of the last mile problem to find routes that work for your drivers, meet your customers' needs, and ultimately keep costs manageable. Through dynamic route optimization, delivery errors can be reduced, on-road efficiency can be improved, and last mile deliveries can become a key driver of great customer experiences.
Here are a few of the most powerful advantages of using the right dynamic routing software:
Higher On-Time Delivery Rates
Many factors must be taken into account before the routing software chooses routes. Not only do those factors impact efficiency, they also impact delivery timing. When you have dynamic routing, you can give drivers the tools and support they need to deliver on-time, all the time.
Improved Analytical Tools
Dynamic route planning software offers a variety of analytical tools to evaluate the on-road performance of a fleet. By using analysis of past experiences, you can optimize future delivery routes more effectively. In case of unexpected delays such as roadblocks or weather, you can also dynamically reroute to find alternate ways to deliver. This takes the form of both improved AI performance (as the system learns about your deliveries) and smarter back-office decision making as you examine reports on planned vs actual route performance and other KPIs.
Accurate Estimated Times of Arrival (ETA)
Fleets can provide more accurate delivery information to customers by using the right dynamic routing software. With optimized planning of drivers' routes, ETA information can be provided more accurately and reliably to customers. With real-time delivery information constantly being sent back to the system, the ETAs are updated dynamically in real time to ensure that everyone is kept in the loop about what's happening on the road. This can have a huge impact on your rate of failed deliveries.
Reduction of Costs
Due to dynamic routing software's ability to find optimal routes for drivers, dispatchers and fleet managers will save time by not having to build and plan manually. This will give dispatchers and managers more time for more value additive tasks. At the same time, the right last mile routing software reduces fuel consumption by ensuring that drivers take the shortest possible routes, and can even reduce vehicle maintenance costs by decreasing the wear and tear from unnecessary miles driven.
Ultimately, advanced routing tools will enable businesses to manage deliveries more effectively, increase efficiency, reduce fuel costs and deliver more packages per driver shift—all while providing faster delivery to customers. The challenges that stem from the changing tides in the delivery world aren't going anywhere any time soon—which is why, now more than ever, dynamic route optimization systems are essential to successful delivery operations.