Operators and managers need to keep track of their right-time delivery rate as it is one of the key performance indicators (KPI) in fleet operations. It's no secret that it's important for customers to have their deliveries arrive within a specified window of time—i.e. not early, not late, but at just the moment that they expect. Thus, aside from ensuring that goods are on hand when they're needed in a distribution center, fleet operators also need to ensure seamless workflows in the last mile delivery process.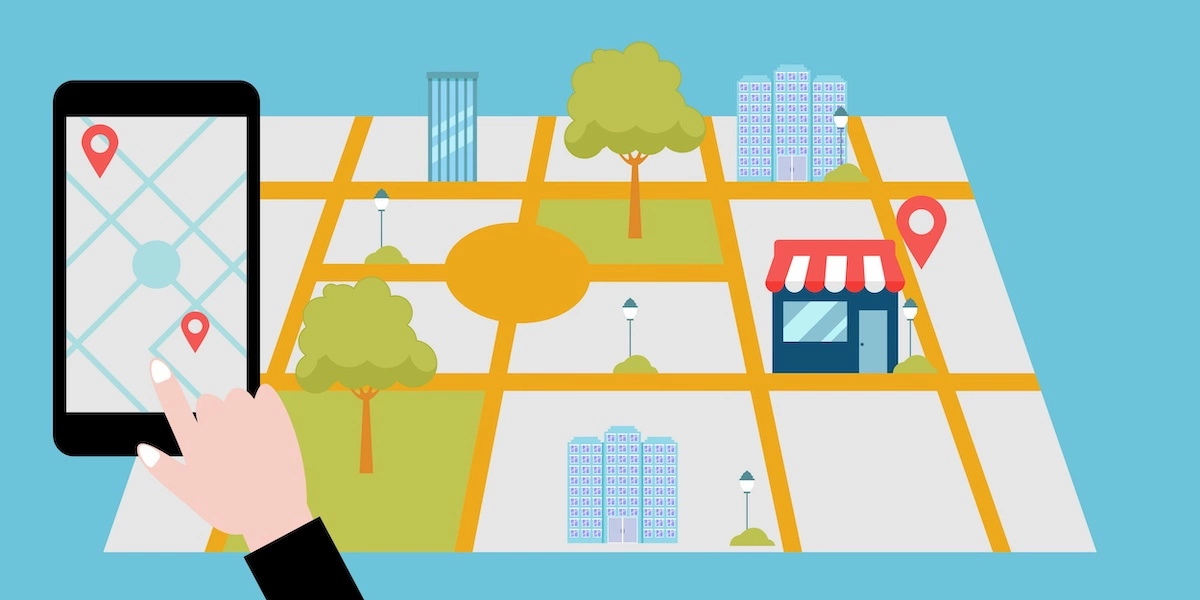 This is easier said than done, especially since deliveries cause an additional flurry of activities in the supply chain. You need to make sure the goods are at the right distribution center at the right time, create delivery routes that effectively factor in service time and other concerns, keep customers informed about when to expect deliveries, and track deliveries in real time.
Doing all of this consistently in order to ensure right-time deliveries requires agile, connected, and intelligent tools. Luckily, advanced routing systems can increase delivery on-time performance by creating precise and achievable route plans.
How Routing Systems Can Help
Having the right last mile routing software can have a significant impact on the speed and efficiency at which your packages leave your warehouse and reach the doorstep of your customers.
Smarter Routing and Scheduling
Advanced algorithms take into account different variables affecting delivery timing. These variables include weather, road conditions and average road speed, and service time expectations. They also factor in any customer requirements. Routes are automatically calculated based on the availability of drivers and vehicles.
The right system will also consider driving skills and vehicles in planning. Advanced planning systems ensure that dispatch is planned at the individual driver level, tracking availability and skill sets for each driver. Without incorporating drivers' skills, dispatchers are forced to adjust routes manually to ensure that each job is being done by a driver who has the right capabilities (e.g. installation and assembly), losing out on the efficiency gained from well-designed delivery plans.
The right routing optimization software also considers vehicle requirements. Resource planning makes sure that the right vehicles are available for the job such as the right size for road restrictions, non-refrigerated and refrigerated trucks, and lift gates or none, to name a few. Failure to consider drivers' skills, availability, and vehicle requirements can lead to delays before the route is even started.

Data Integration and Visibility
Intelligent routing tools can integrate with telematics for more accurate routing. Incorporating vehicle tracking systems into your route optimization engine offers many benefits to businesses. Advanced software can update delivery ETAs in real time according to actual tracking events. As a result, the accuracy of the plans and delivery schedules communicated to the customer will be automatically improved.
This kind of data integration and visibility also ensures effective real-time communication with customers. It is essential to communicate with customers proactively throughout the delivery day.. Advanced routing systems offer real-time updates to customers about arrival dates or delays or problems with delivery ahead of time. The result is that you're keeping your deliveries focused on the customer.
Continuous improvement
The right software enables continuous improvement in delivery operations by way of artificial intelligence and machine learning trained on the data you collect during your deliveries. This helps you to more effectively estimate service times for different stops, for instance, improving ETA accuracy and therefore achieving right-time deliveries more frequently.
Another way you can leverage intelligence is with smarter address mapping. Robust routing solutions include precise mapping and accurate location data. If your routing solution has more accurate geocoding, you can be sure the location of your customer is accurate. All of these features ensure that the drivers will find the delivery location quickly and easily so that they can get to the next appointment as soon as possible.
Of course, your route optimization tool should also provide you with robust reporting functionality. When you aren't aware of a problem, it's hard to fix it. By having detailed KPIs tailored to your specific needs, advanced routing software gives you insight into where problems occur most frequently, allowing you to take proactive measures to improve performance.
How to Choose Between Routing Systems
As you start optimizing your delivery routes, you need to drill down the minute details so that everything works flawlessly. You have a lot to contend with when planning your routes, such as customer requests, driver availability, and a variety of other factors contributing to an effective route planning process.
Here's what to look for when choosing a routing software solution:
Automated routing
A robust truck routing software can help you radically decrease the amount of time generating delivery routes. A good system will generate truck route schedules automatically, containing multiple scheduled delivery drop-offs, with almost no human interaction required. With a planning system with that capability in place, you can simplify your job as well as cut down the distance your carriers drive, resulting in significant savings over time.
Naturally, there will be times when human planners need or want to refine the routes being generated by the system. With the right software, it will be easy and straightforward to make adjustments to existing routes, and planners can implement changes with confidence that they're starting from a route that's already feasible and designed to minimize miles traveled.
Custom reporting
If you intend to scale your operations, you already know the importance of collecting data and reporting. If you're not tracking and comparing your various KPIs, you'll have a difficult time determining the weakest links in your supply chain.
As a route planning system captures data, it should automatically store it in a centralized area, such that you can later sit down and analyze all the data that has been gathered. Ideally, you'd be able to customize your reports and run them on a recurring basis so that you have exactly the information you need, when you need it, to make the right decisions. Of course, this is all in addition to leveraging AI to turn all that data into better routing performance on a day-to-day level.
Dynamic, accurate ETAs
Like we said above, your routing systems should be able to leverage AI into smarter performance—and one of the most important ways to do that is by utilizing live data to ensure consistently accurate delivery ETAs. This is something that not every routing solution can do, but it's crucially important for meeting customer expectations. When your ETAs are wrong, customers are more likely to get their order late (or early). At the same time, consistently inaccurate ETAs virtually ensure that you're not scheduling the right number of stops per route per day.
Robust routing systems can be a game-changer for your fleet operations and help you ensure accurate, right-time deliveries. If you can find the right solution with the right features and functionality, you can become more agile and connected, and ultimately delight your customers more consistently.