Third-party logistics (3PL) providers are in high demand as e-commerce grows globally. The global market for 3PLs is forecasted to reach $1.75 trillion by 2026. Accelerated by the COVID-19 pandemic, the market breached the $1 trillion mark in 2020. Under the new normal, outsourced logistics has become a major driver of the global economy, helping different companies ensure seamless operations.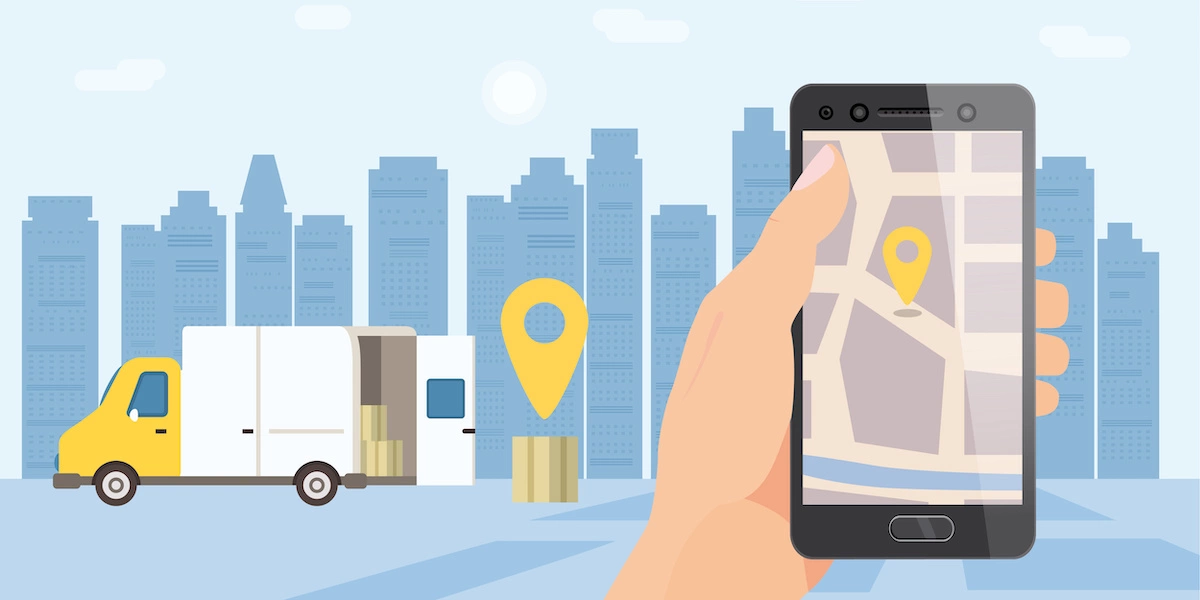 These days, 3PL providers are working even harder to adapt to changing market conditions so they can improve their clients' logistics performance. Each logistics service provider must maintain a cross-functional, interconnected, and integrated network across all business processes in order to stay competitive.
However, as the 3PL/logistics market has grown, consumer expectations for timely, reliable, and accurate deliveries have also increased, creating a new set of challenges for shippers and 3PL providers alike. Global businesses have to grapple with more complex problems than ever before—but the best 3PL software and the right best practices can help you solve 3PL logistics issues.
The Top 3PL Logistics Issues
E-commerce sales have increased due to the COVID-19 pandemic, accounting for 36.1 percent of all retail sales last year. This growth forced businesses to become more agile to remain competitive.
To be agile, a company needs all its processes and functions, as well as the insights it generates, to be visible throughout the entire process. Logistics operations are inherently complicated, which can present challenges. Logistics providers need to be able to overcome these challenges, especially since supply chains are also becoming more and more fragmented.
To thrive in the modern economy, 3PL companies must overcome any number of challenges, from high fuel prices and driver shortages to high costs and inefficiencies:
Unexpected demand surges
Amid the pandemic, unusual consumer behavior drove up sales as stockpiling increased. It was a challenge for even the biggest e-commerce players to handle unexpected demand given that high order volumes require extensive planning, resource allocation, and demand estimates. While that kind of behavior is less common now, demand volatility is still a defining market feature.
Supply chain hurdles
In both the retail and CPG sectors, unpredictability of customer behavior contributed to an unsteady inventory management flow. During periods when finished goods were scarce and warehouse distances were long, deliveries often wind up delayed.
Insufficient end-to-end visibility
When everything else is unpredictable, it can feel impossible to gain clarity into—and control over—what's happening with your delivery operations. Gaining true, end-to-end visibility is tough, and it's even tougher when your systems lack connectivity across the board.

Fluctuating fuel prices
Companies with delivery operations must contend with rising and fluctuating fuel costs. Most companies spend a large portion of their operating budgets on fuel, and a large fuel bill can rapidly erode a company's revenue—especially when you're driving more miles than you need to.
Lack of integration
Transport providers' and carriers' importance in supply chain operations cannot be overstated. Unfortunately, their significance is too often overlooked from both operational and IT perspectives. The lack of coordination and connectivity among shippers, carriers, and customers negatively impacts the supply chain's operation.
Driver/personnel shortages
Getting new talent to join the supply chain and logistics industry is one of the industry's biggest challenges. Many firms are complaining they struggle to find qualified candidates for their open positions, as many candidates do not possess the skills or experience required for the job.
Transport companies have been struggling with a driver shortage for years, which doesn't help the situation. Every year, the American Transportation Research Institute (ATRI) surveys industry players for the top five concerns they have for the upcoming year, and driver shortages have perennially been among their primary concerns.
Simply put, when you do have enough people to do the job, you can't keep your delivery promises.
Regulations and compliance
3PL companies transport products in various cities and states, which means they need to keep track of and follow the rules and regulations of the different locations they serve.
Different states and local governments have varied regulations, so 3PL companies must stay up-to-date on all these rules so they can continue to operate seamlessly. This can include things like fuel tax reporting and driver hours of service tracking. Managing this task is difficult when you lack the human resources to manage and keep up with compliance needs.
Best Practices for Solving Logistics Issues
The technology solutions 3PLs implement today are vital in addressing the many challenges facing them. A successful 3PL needs to invest in technology wisely to deliver excellent services to clients. Solutions that enable 3PL companies to efficiently deliver items to end customers, facilitate real-time communication, integrate with their clients' system, and provide end-to-end visibility are key to 3PL companies' success.
Here are a few ways technology helps logistics providers overcome 3PL logistics issues:
Automation
Logistics employees are involved in many tasks that are easy to automate using the right solutions. For example, route planners still relying on outdated methods using spreadsheets and pen and paper can now find the most efficient and cost-effective routes in a few clicks, thanks to route optimization software.
By automating workflows for everything from routing, to customer communications, to reporting, 3PL companies will be able to work more closely with their clients and delight end customers with less overall cost and labor.
Real-time visibility
By investing in real-time visibility, 3PL companies can improve every aspect of their operations. With real-time visibility across operations, it is easier to manage the unexpected by taking proactive measures to address potential problems in the work processes and delivery of services.
Insights into your operations
When your supply chain data collection and reporting is automated, executives will have better access to operational data, which they can use to pinpoint process inefficiencies. If you use 3PL software that allows you to customize reports, you can focus on the specific metrics that need to be improved. Having all the facts at hand also makes it much easier to be proactive when it comes to ensuring the efficiency of your operations.
Enhanced collaboration
In order to improve collaborative efforts and boost trust and visibility between 3PLs and their clients, supply chain systems and processes need to be integrated and automated. The integration of systems makes it easier to optimize final mile deliveries by ensuring that data flows at the speed of business—all while giving clients greater insight into the great work you're doing to solve their delivery challenges and power delivery optimizations.
Simply put, modern technology can help logistics service providers overcome the 3PL logistics issues that they're increasingly facing these days. By investing in and implementing advanced delivery management solutions, 3PL companies can reduce wasted time and operating costs, all while ensuring high customer satisfaction.