In recent years, logistics has been revolutionized by intelligent route dispatch software. Automation of various delivery processes is made possible, from scheduling and job assignment to real-time order and driver tracking, and the result is that delivery organizations are able to find new efficiencies and more consistently delight their customers.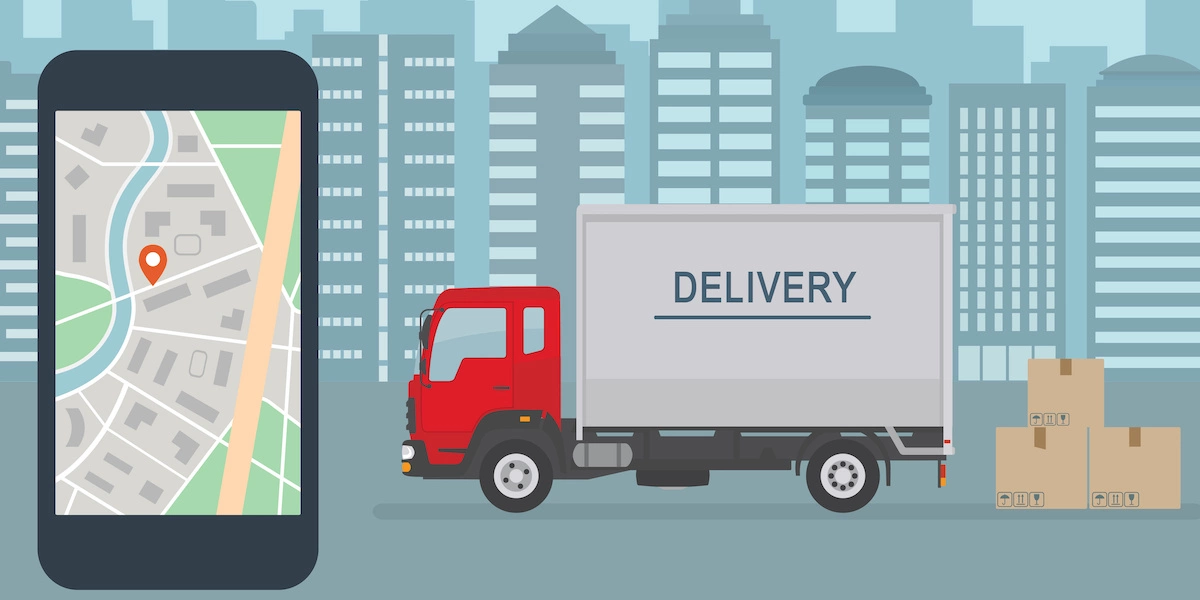 In the coming decade, artificial intelligence and machine learning will have an exponential impact on logistics. Modern dispatching software—powered by machine learning and artificial intelligence algorithms—will go beyond determining the fastest and most efficient routes for your deliveries. Simply put, end-to-end route dispatch software will become a must-have for most enterprises.
The Basics of Route Dispatch Software
Route dispatch software simplifies delivery management by automating processes. This helps businesses increase efficiency and digitization, thereby enabling smarter deliveries across the board.
For dispatching tasks to be successfully executed, it is crucial to maintain excellent communication. The right dispatching and routing software helps you connect with drivers and help them do their jobs. With the right technology, drivers' mobile devices can receive route and load data directly from your automated dispatching system and send automated status updates back to dispatchers throughout the delivery process. In this way, you ensure that management, customers, and other stakeholders can be kept informed throughout the delivery process.
Last mile delivery has been significantly impacted by the ongoing pandemic. This has emphasized the need for automation in the current environment. With modern logistics tools like advanced dispatching and routing platforms, you can automatically optimize your delivery routes and track orders in real-time.
By optimizing routes dynamically, you can ensure that delivery times are drastically reduced. Moreover, advanced artificial intelligence and machine learning algorithms can be used to automate the entire process, resulting in lower labor costs and more accurate delivery ETAs. Complex routes can be analyzed and analyzed using these algorithms to reduce fuel consumption and time. Drivers can then earn more overall because delivery and logistics processes are more efficient.
The entire logistics process becomes more transparent as a result of all this. Customers can track their orders and receive updates on their orders. Dispatchers are better able to dispatch loads to the most appropriate driver. In this way, the right dispatch platform improves the efficiency of the entire dispatch process between all delivery stakeholders.

Why Businesses Need To Invest in Route Dispatch Solutions
The need for automation is ever-increasing, and while there's always going to be some resistance to change, more companies are going to embrace it over time. When the software has the ability to truly make people's lives easier, change management becomes a lot easier.
Here are some the most important benefits of digitizing your dispatching process that enterprises should be on the lookout for.
Automatic, Efficient Assignments
It should no longer be necessary to manually sort through orders and assignments by hand. Using an automated dispatch platform, orders can be assigned to delivery teams according to optimized routes—ideally without an extra step between routing and dispatching. This allows drivers to follow specific route plans as they deliver to customers throughout the day. In this way, automated dispatch benefits stakeholders by saving valuable time and resources.
GPS Tracking and Mapping
Delivery vehicles equipped with GPS tracking can be tracked in real time via the right tools. As a result of GPS mapping, drivers receive dynamic updates that assist them in saving time and fuel.
Moreover, dispatchers get to track the locations of orders and get a better sense of delivery statistics, such as completed deliveries, truck location, and a truck driver's performance, among others. In this way, dispatching solutions can also offer customers visibility and transparency so that they can keep track of their orders and stay informed on their expected delivery dates.
Dynamic Route Optimization
By using dispatch management software, drivers' routes can be optimized dynamically to ensure that stops are sequenced into the most efficient possible routes. Route optimization can thereby substantially improve the efficiency of logistics operations.
Of course, to be really useful, these routes need to come with highly accurate, dynamically updating ETAs, so that customers know when to expect their orders. When you can update delivery ETAs based on real-time data from your drivers, you can keep customers in the loop more easily and more effectively manage delivery exceptions that crop up during the day.
Real-time tracking and automated notifications
Keeping customers informed about the status of their deliveries at all times can boost customer satisfaction and confidence. Keeping track of orders in real-time helps dispatchers and customers stay informed about the location, ETA, and progress of each delivery.
Once an item has been dispatched, robust software should be able to notify the customer automatically that it's been scheduled, when the route has started, and when the customer's stop is next on the route. The customer should also be automatically notified in the event of a delay, so they can adjust their expectations accordingly.
Innovative dispatching software means customers and dispatchers can now receive detailed notifications right on their smartphones. These notifications keep customers informed about the status of their deliveries, driver information, and more. Additionally, the driver should be able contact customers should there be any changes regarding the delivery. This creates an open, connected environment that can help bring about positive customer experiences.
Digital Billing and Invoicing
Invoices can be generated digitally by companies using dispatch tools. Since a robust driver mobile application should already be helping you capture the details that will be reflected on an invoice (items delivered, proof of delivery, customer signature, etc.) and then sending that data to a centralized system, it stands to reason that your delivery management platform should be able to automate this process. When you have the right data in the right place, you can automatically populate invoices and send them out as needed. In this way, digitization saves time, energy, and resources by making billing and invoicing more efficient.
In the end, many companies are choosing to implement dispatch routing software in order to boost productivity and efficiency. With the help of advanced machine learning and artificial intelligence algorithms, the right software offers drivers optimized route plans for multi-drop deliveries and assigns the best drivers to the right jobs. At the same time, your software should enable fleet operators and managers to track deliveries in real time and stay agile and connected throughout the delivery process. In this way, you can leverage smarter technology into happier customers.