There are now billions of consumers purchasing goods and services online. Given the increasing volume of online shoppers, it is important more than ever to ensure efficient dispatching for delivery fleets.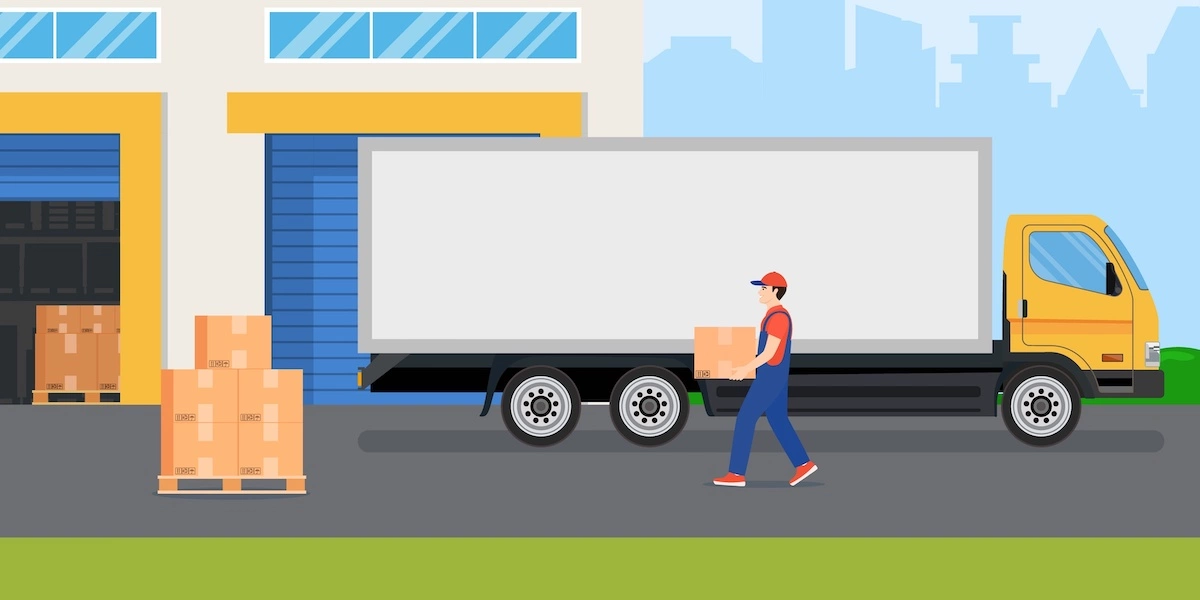 When dispatching is inefficient, there's a lot of time spent in planning routes, fixing driver assignments and schedules, and tracking each vehicle manually. With real time dispatch software, you can handle these tasks more efficiently. Routing and scheduling tasks can be automated by the software, creating a more efficient method for coordinating routes and deliveries.
In this way, your team can spend less time tracking vehicles, finding the best routes, and coordinating employee schedules. You can streamline your fleet management and increase productivity using tools that are purpose-built for the job. Considering the many moving parts last mile delivery operations have, it should come as little surprise that automated dispatch systems can bring substantial benefits to your business. Here are some of the most important ones:
Benefits of Real Time Dispatch Software
1. Smarter Fleet Management
Dispatch software works as a centralized online system that helps manage every aspect of your delivery operations, helping fleet managers and dispatchers to track resources with accuracy. By utilizing GPS tracking and mobile apps that provide real-time updates, companies can improve their dispatching and scheduling processes in such a way as to smooth out fleet management more broadly.
In addition to scheduling daily dispatches, the right software can inform drivers about schedule changes delivered via push notifications, assist with billing, and integrate seamlessly with telematics and fleet management solutions to help ensure new efficiencies.
2. Time Savings Through Automation
To maximize efficiency, you'll want to automate as many aspects of your business as possible. This holds especially true for companies with last mile delivery services.
Dispatch tracking solutions can automate the scheduling and assignment of drivers to their jobs. This helps in ensuring timely deliveries without a huge burden of manual back-office effort. Having access to real-time world conditions such as traffic and weather conditions enables the software to automatically update ETAs throughout the process, resulting in fewer unexpected disruptions.
The right software also provides complete visibility into all of its resources at any time, making tracking of delivery progress, driver activity timelines, and receipt of proof of delivery seamless. In this way, you can avoid the time and effort that comes from manually calling drivers to find out order statuses.
You can also leverage automation in things like billing and settlement workflows, IFDA and HOS reporting, customer notifications, and much more. Not only does each feature help smooth out deliveries in its own right, it also decreases the amount of time that dispatchers, managers, and other back-office staff have to spend on these time consuming tasks.
3. Reduced Costs with Real-Time Route Optimization
The right software optimizes routes according to cost-effectiveness, taking into account vehicle types, skill levels, service time, and much more—all in a matter of seconds. This increase in speed means it is also possible to adjust routes on the fly and to let the driver know about it.
In this way, you can save costs by finding the most efficient routes and therefore driving fewer miles per stop. And by gaining flexibility with your routes, you can enhance those effects even further.

4. Improved Oversight
Thanks to the GPS tracking capabilities that come with the best real time dispatch software, it's possible to keep track of your team more easily. It will be easier for your management team to keep an eye on where drivers are, and via telematics integration you can even keep tabs on potentially problematic driver behavior like speeding and harsh cornering.
Advanced solutions also offer status updates in real-time and provide a direct line of communication between your dispatch team and your drivers. This means that you're able to know what your drivers are up to, and actively engage with them over the course of the day to keep deliveries on track.
5. Quicker Decision Making
It's never possible to predict what situations will arise in industries that deal with field service employees. That's why the ability to respond quickly to various scenarios sets you apart from your competitors.
To make this possible, you'll need automated dispatch software that offers alerts when triggers are engaged, e.g. for failed deliveries, last minute customer requests, etc. The faster you can spot a potential exception coming down the line, and more easily you can communicate with both drivers and customers, the more quickly you resolve any situations that crop up and consistently delight your customers even in the face of obstacles.
6. Enhanced Driver Safety
It has traditionally been a challenge for most businesses to understand what is happening when a shipment is in transit. Luckily, your management team and delivery teams can communicate better with dispatch scheduling software. This will give you a better sense of what is getting done and what still needs to be accomplished.
Plus, tracking drivers in real-time helps ensure that they are following the rules of the road. This kind of monitoring (again, powered by telematics integration) enables you to identify unsafe driving habits more quickly and take immediate steps to address them, ultimately helping to keep your drivers safe on the road.
7. Increased Adaptability and Scalability
Robust dispatch tracking software is flexible and adaptable to changing business demands. This scalability ensures that services can be adapted and customized to align with organizational priorities to provide a better customer delivery experience.
Ideally, your software will be cloud-based and SaaS native, such that you never have to worry about scaling up your on-site IT infrastructure or keeping up with maintenance and software releases.
8. True Business Intelligence
Advanced dispatch solutions enable information to be digested in a visual format, such as customizable dashboards or charts, so that decision-makers can get the information they need to improve performance over time.
You can use business intelligence tools to monitor their performance according to parameters such as order completion, transportation costs, delivery time, customer satisfaction, among others. The end result being that your operations get smarter and more efficient over time.
9. A Higher Level of Customer Satisfaction
Real-time information ensures timely and dependable service, which your customers will greatly appreciate. Using the right dispatching solutions you can easily determine which route is the most efficient and safe, ensuring timely delivery of orders—and you can do it all while keeping customers proactively informed and managing any potential hiccups seamlessly in real time.
With delivery operations becoming increasingly complex, it's imperative to find the right tools for optimizing workflow and scaling your company. Real time dispatch software improves operations, increases productivity, and cuts down operating costs, all the while improving customer experience—in other words, it's an invaluable part of the delivery management toolkit.