CSA stands for Compliance, Safety, and Accountability. CSA scores are the Federal Motor Carrier Safety Administration's (FMCSA) primary means of identifying high-risk motor carriers. These scores are organized by collecting data from crash reports, roadside inspections, registration details, and investigation results.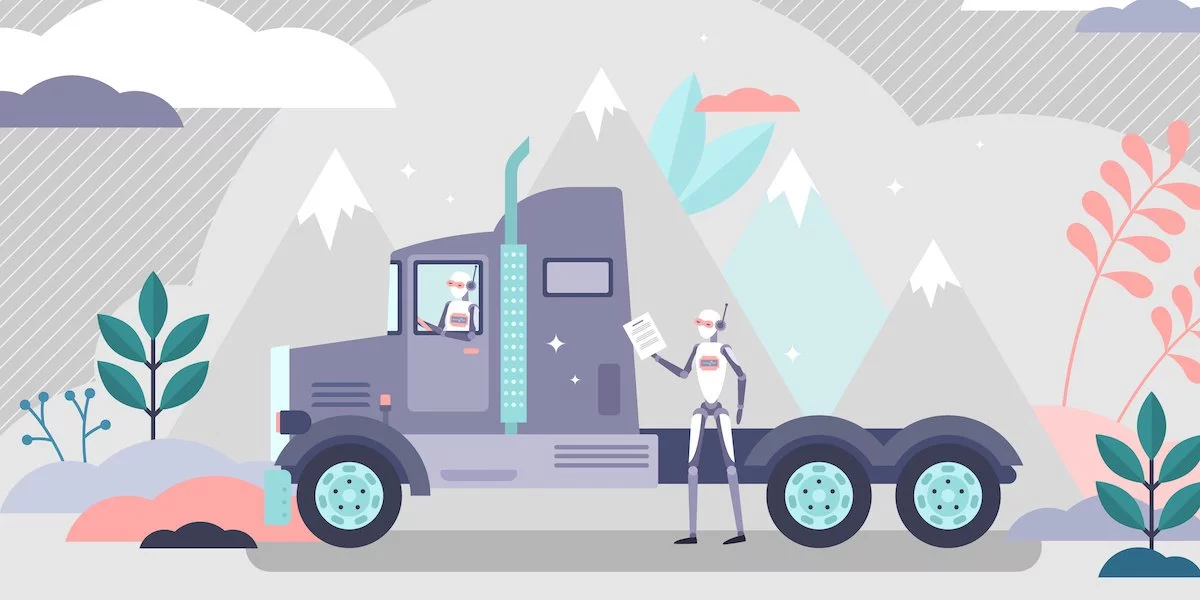 It's easy to imagine why this kind of information would be valuable for fleet operators and carriers to have on hand—so how do you actually check your CSA score? And, more importantly, what can drivers do to improve them?
How to Check Your CSA Score
Compiled scores are made available at FMCSA's Safety Management System (SMS) website, such that the public and trucking companies can easily access this data. Trucking firms' CSA scores are updated monthly.
Last mile carriers are being evaluated based on their drivers' performance, as the CSA database only accounts for violations that happened while drivers were operating the company's vehicles (not their personal vehicles). This means violations will be assigned to the carrier when drivers under a carrier's DOT number commit violations.
If you're asking how to check your CSA score, you can find yours by going to the USDOT website. You'll need a USDOT number and your Personal Identification Number (PIN) in order to log in. Those without a PIN can request one from the USDOT.
How Are CSA Scores Calculated?
There are seven different Behavior Analysis and Safety Improvement Categories (BASICs) being used in calculating CSA scores:
Crash indicator: Patterns or histories of high crash involvement, including severity and frequency.
Unsafe driving behavior: Careless or dangerous driving behaviors such as improper lane changes, speeding, and failure to wear a seatbelt.
Vehicle maintenance: Failure to make the required vehicle repairs and address mechanical defects.
Hours of Service (HOS) compliance: Incidents where drivers are working while fatigued, ill, or non-compliant with hours.
Controlled substances/alcohol: Impaired driving of any kind caused by illegal drugs, alcohol, and misuse of prescription or over-the-counter drugs, among other things.
Driver fitness:

When fleets are being operated by drivers who are unfit because of medical conditions or lack of training and experience.
Hazardous materials compliance: Incorrect or unsafe handling of hazardous materials, including missing shipping papers, improper placarding, and leaking containers.
Why Low CSA Scores Matter
Carriers should pay attention to their CSA scores—not least of all because having a good CSA score can result in a number of benefits, e.g.:
Gaining more clients: Most clients tend to check the carrier's CSA score before hiring, as the figures are of public record. Naturally, clients will go for carriers with better CSA scores. Current clients will also regularly check this data.
Lower insurance: Companies with lower CSA scores can expect lower insurance premiums. Those with higher CSA scores will be tagged as high risk and may be asked to pay higher insurance premiums.
Fewer compliance checks: Carriers with higher scores will undergo frequent compliance checks such as roadside inspections and DOT audits. On the other hand, those with a lower score will have fewer checks.
Better talent acquisition: CSA scores also matter to drivers, and

responsible drivers

would always prefer to work for responsible carriers that place high importance on safety. High-performing and experienced drivers are likely to shy away from companies that have questionable scores.
How to Improve Your CSA Score
Fleet owners and managers have various ways of controlling and detecting factors in some of the seven BASICs categories. For example, vehicle maintenance, driver behavior, and HOS compliance can be tracked closely by both drivers and carriers so they can ensure low CSA scores.
Implement and ensure compliance with pre-trip inspections
Vehicle maintenance violations can hurt your CSA score badly. Luckily, it's possible to minimize vehicle maintenance violations. Ensuring that drivers conduct a thorough daily pre-trip inspection can prevent incurring these violations. Experts recommend that pre-trip inspections should look closely at broken lights, brakes, and debris in tires.
Broken lights are one of the most common roadside violations according to statistics. Unfortunately, they come with a high penalty of six points. Tire-related violations account for 11 percent of vehicle maintenance violations and carry a penalty of eight CSA points. Inspecting tires and lights before drivers head out for the road will go a long way in lowering CSA scores.
Make the most of ELDs
ELDs can help carriers improve their CSA scores in various ways. For example, dispatchers and drivers can monitor closely their hours of service and get a clear indication of when the driver is close to his or her limit. Roadside inspectors usually check for driving after being declared out-of-service.
ELDs can also help carriers avoid "Outdated Logs" and "Form and Manner" violations. These two violations can account for 25 percent of roadside violations. An outdated log violation comes with five points while a Form and Manner violation comes with one point. Both violations, however, can be easily minimized or outright eliminated when carriers implement electronic logging.
Improve your hiring process
Carriers that check for PSP reports of applicants as part of their recruitment process stand to reduce the rate of their out-of-service violations by a large percentage according to FMCSA data. Checking applicants' PSP report also reduces crash rates by as much as eight percent.
Your hiring process should check the following:
Skills in speaking with DOT officers
Ability to fill out and complete paperwork
Effective communication skills for answering law enforcement questions
The ability to communicate effectively and fill out forms are must-haves these days, as these kinds of violations are on the rise in the last few years.
Track violations
Implementing and maintaining a system of checks and balances—like tracking violations over time—will help carriers identify their most common violations. Tracking violations can help fleet managers identify which violations are on the rise so they can find ways to address them.
Leverage technology
Technological solutions such as dashcams and fleet management software can play vital roles in both lowering CSA scores and improving fleet safety. The best fleet management software, for instance, can help fleet managers track and spot unsafe driving behaviors in real-time.
In the end, the best way for carriers to improve their CSA scores is by avoiding as many violations as much as possible. Using technological solutions, implementing pre-trip checks, more stringent hiring practices, training, and tracking driving behavior can go a long way in helping carriers improve their CSA scores.