FMCSA ELD Mandate: Everything You Need to Know
January 6th, 2021
In 2012, President Obama signed into law the "Moving Ahead for Progress in the 21st Century" law, which detailed the funding and authorization governing the federal surface transportation spending of the United States.
The bill, also popularly known as MAP-21, mandated the Federal Motor Carrier Safety Administration (FMCSA) to implement a rule requiring carriers to use an electronic logging device (ELD), thus resulting in the creation of the ELD Mandate. Here's everything you need to know about the ELD rule.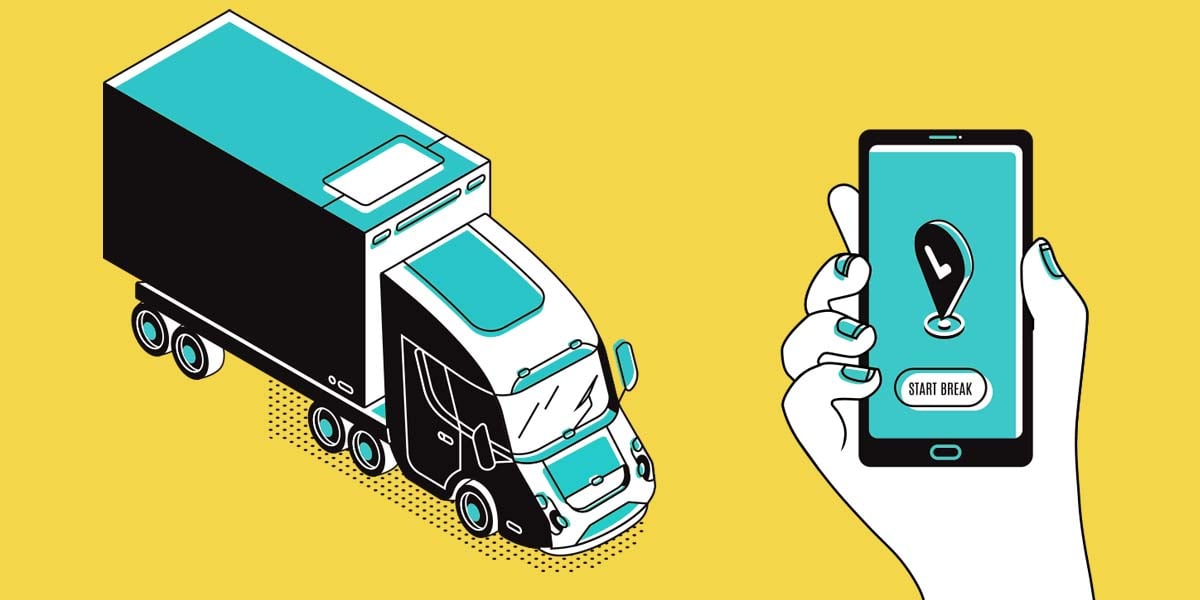 Understanding the ELD Mandate
The ELD Mandate, as its name suggests, requires carriers to use an ELD to record each driver's Record of Duty Status (RODS) electronically. The electronic driver logs, using ELDs, eliminate the manual paper logbooks used to record the compliance of drivers with the Hours of Service (HOS) rules set by FMCSA.
The FMCSA defined the four primary requirements for compliance with the final ELD Mandate rules. These requirements include:
Which drivers are covered by the ELD Mandate
The performance and design standards for the ELDs
Which supporting documents are necessary for carriers and drivers to keep
All of the necessary steps carriers and drivers need to follow to be compliant so drivers will be protected from harassment
How Was the ELD Mandate Implemented?
The FMCSA released the ELD Mandate proposal in 2014, two years after the MAP-21 law was signed. The FMCSA published the ELD final rule on December 16, 2015.
The ELD Mandate was implemented in three stages.
The first stage was "Awareness and Transition," which happened between February 16, 2016 and December 18, 2017. This phase encouraged motor carriers to install ELDs voluntarily.
The second stage was the"Phased-in-Compliance" that took place between December 18, 2017 and December 16, 2019. This stage required drivers covered by the rule to install compliant ELDs. There was also an option for drivers to remain compliant even if they're using an automatic onboard recording device (AOBRD), as long as the AOBRD was already installed and in use prior to December 18, 2017.
The third stage was full compliance, which started on December 19, 2016. This phase required all commercial drivers who are not exempted from the rule to use compliant ELDs. This means those with AOBRDs are no longer considered compliant with the mandate.
What is an ELD?
The ELD is the tool used to track the HOS of drivers in real-time, as it automatically records several sources of data at specified intervals. The data includes location, date, vehicle miles, engine hours, and drivers' identification information.
The device must be standardized or compliant with the FMCSA's specifications.
The ELD should have software, which ideally should be compatible with the fleet's deliveryor route planning software so these solutions can work together after the ELDs are installed.
What are the Device Compliance Requirements?
The ELD must meet the following requirements:
Be connected to the engine to record whether it is in motion or not
Allow the driver the option to log in and choose any of these non-driving duty statuses: off-duty, on-duty, or not driving.
Give data using a standard format that can be transmitted either via USB, wireless web services, and Bluetooth to law enforcement
Show the RODS graphically so drivers can see them easily
Be certified by the driver to ensure that the ELD is compliant with the required technical specifications
Who is Covered?
As per the ELD Mandate, electronic logs for truckers are required if they must keep track of their RODS. Roughly 3.4 million drivers and three to four million vehicles fall under this rule.
Who is Required to Log RODS?
Drivers must comply with the HOS regulations if they are driving commercial motor vehicles. Carrier and drivers handling interstate commerce are required to follow the HOS rule if they meet the following criteria:
The vehicle weighs at least 10,001 pounds
The vehicle's gross combination weight rating or gross vehicle weight rating is at least 10,001 pounds
The vehicle is being used or designed to carry nine or more passengers (driver included) for compensation
The vehicle is being used or designed to carry 16 or more passengers (driver included) not for compensation
The vehicle is being used to transport hazardous materials in volumes that require placards
What are the Benefits of Having an ELD
Compliance is one benefit of keeping ELD logs for those who are required to follow the mandate.
But others not covered by the ELD rule will still reap many benefits if they invest in ELDs for their drivers. Here are some of them.
Create a culture of safety within the company rather than promote a "good enough" safety mentality. ELD logs provide management with sufficient insights into all aspects of safety compliance. Plus, dispatchers and safety managers can alert drivers when an on-duty or low drive time is approaching.
Cut down major violations. This includes form and manner violations, two of the top violation types.
Account for the drive and on-duty time so fleet managers can determine areas of operations that are consuming so much time
Improve operational efficiency, as ELD logs are useful in cutting down fuel expenses, reducing paperwork, and improving driver communication.
How Much Can a Fleet Save with ELD Logs?
The Regulatory Impact Analysis for ELDs of FMCSA estimates that shifting from paper logs for drivers to electronic ones can result in the following annual cost savings per driver.
$120 for clerk filing RODS
$487 for driver filing RODS
$56 for driver submitting RODS
$42 non-purchase of driver paper logbooks
Add them together, and the savings per driver per year is $705. These are conservative estimates, which means there's a possibility that cost savings per year are higher.
The reduction of paperwork for drivers also can result in more hours spent on the road, which means more money for both the company and drivers.
ELDs may have been required in compliance with the FMCSA's ELD mandate, but the device and the logs are also useful for carriers exempted from the ELD Rule. Aside from compliance, ELDs when combined with other solutions such as fleet tracking management systems or route optimization software also help companies save on costs, and improve their bottom line.
---
DispatchTrack is a leading provider of SaaS solutions that enable end-to-end optimization of operations and customer experiences in last-mile delivery. The company's platform includes modular tools for self-scheduling, route optimization, customer communication, real-time tracking and ETA, proof of delivery, and delivery network intelligence and analytics. With customers across North America, Europe, South America, and Asia, DispatchTrack is used by thousands of businesses of all sizes and many multi-billion-dollar enterprises across a wide range of industries, including furniture, appliances, building supplies, food, and beverage. More than 60 million scheduled delivery experiences are powered by DispatchTrack each year. For more information, contact us now.
Keep reading: 7 Ways Delivery Route Planners Boost Driver Retention →