Driver CSA (Compliance, Safety, Accountability) scores are important for every commercial driver. Drivers know it's used during the hiring process by carriers and employers; therefore, having online access to it is crucial.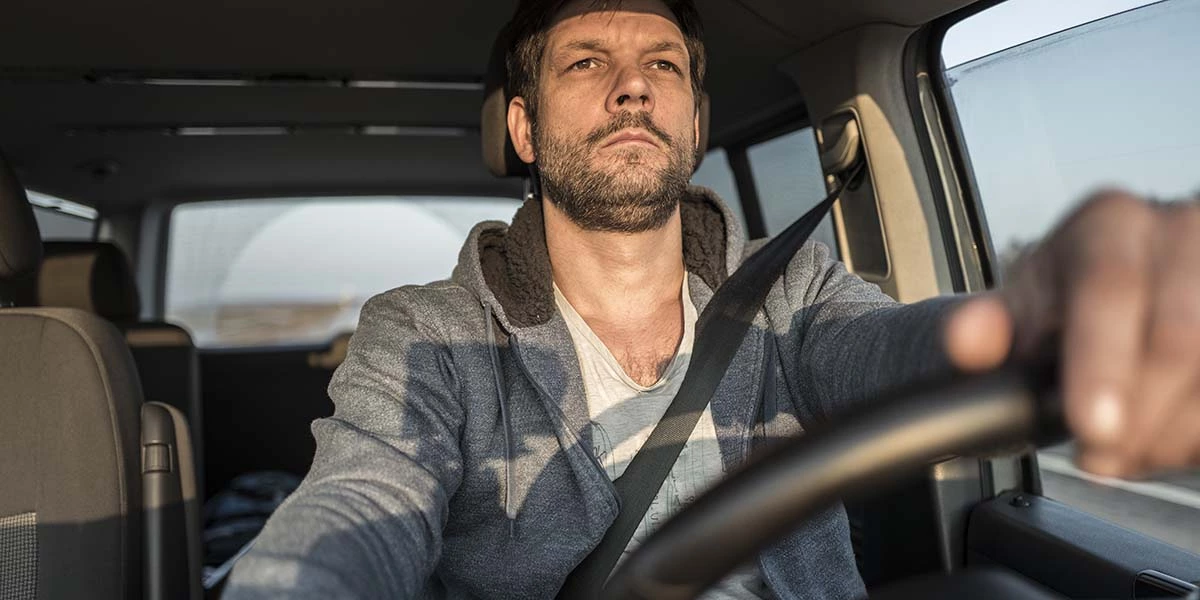 Is it really easy to find a driver CSA score online? If you are looking for the right thing, it shouldn't be that difficult. However, in this case, what drivers are actually looking for is a PSP Report (Pre-employment Screening Program), which is often confused with a Driver CSA Score.
The differences between these two reports should be pointed out so that the drivers are guided to the right location.
How is the CSA score different from the PSP report?
FMCSA (Federal Motor Carrier Safety Administration) creates a CSA score built on safety-based roadside inspection violations and crashes reported by the state to determine high-risk drivers for a carrier. This is calculated only for the drivers of carriers who drive commercial vehicles. A carrier can view their CSA score on the USDOT website SMS page. All you need to do is to enter your USDOT number and your PIN. You can request a PIN from USDOT if you don't already have one.
What is PSP?
A PSP report is a report issued by FMCSA, which covers an individual commercial driver's five-year crash and three-year inspection history pulled from the FMCSA Motor Carrier Management Information System (MCMIS).
Who uses PSP reports, and why?
Drivers may request their own PSP report at any time to review their five-year crash and three-year inspection history. Also, carriers may request it during the pre-employment screening process if the driver provides written authorization. It's crucial for employers to get this information before hiring because it shows a driver's safety habits and helps them decide whether they are a good addition to their team before investing resources to onboard the new driver.
How can you retrieve this report?
As a driver, you can visit the FCMSA website where you can obtain a copy of your PSP report. You will be requested to submit the following information:
Your current driver's license number
Numbers of all the driver's licenses you've held in the last five years
A credit card or a PayPal account to pay the $10 fee
An email address
There is a way of obtaining your PSP report for free, but it will take extra time. You can request it from FMCSA by sending a Privacy Act Request.
A carrier may also request it by enrolling for a PSP account at the FMCSA website.
Is it possible to contest inaccurate information?
Yes, it is. However, there is a certain process you need to follow. Here is how to correct your CSA score:
If you're sure there is incorrect information on your record, then you can request a data review (RDR) via the FMCSA DataQ system. If it's approved, the necessary changes are made, and it gets updated in the MCMIS. However, it takes about 30 days for the report to show the correct information. If the case is taken to the state court and the driver is found not guilty, then the violation will be removed from the driver's PSP report. It's recommended that you get a copy of your report from time to time so that you can make sure all the information is up to date and correct. We answered quite a number of questions here; however, if you have any further questions, please refer to the Q&A section below.
Driver CSA Score Q&A:
1. What does CSA score mean?
A CSA score is calculated by the FMCSA (Federal Motor Carrier Safety Administration) determined from safety-based roadside inspection violations and crashes reported by a state. The objective is to determine high-risk commercial drivers by informing carriers and state bodies.
2. What is a good CSA score for a driver vs. a bad one for a driver?
CSA scores are calculated on the scale of 0 to100; "100" showing the worst and "0" showing the best performance. The question "How many CSA points makes it a bad score?" is regularly asked. There's no one answer, but here are different thresholds based on different categories:
In Unsafe Driving, Crash Indicator, and HOS Compliance, carriers with a CSA score higher than 65% are subject to FMCSA investigations.
For hazardous materials, the threshold is at 60%.
For passenger carriers, it's at 50%.
The remaining categories have an 80% threshold for most carriers.
3. What are the 7 CSA BASICs?
Unsafe Driving
Crash Indicator
Hours-of-Service Compliance
Vehicle Maintenance
Controlled Substances/ Alcohol
Hazardous Materials Compliance
Driver Fitness
4. Are CSA scores public?
All the BASIC information other than the Crash Indicator and Hazardous Materials Compliance is available to the public.
Drivers need to check their PSP report frequently
Like a credit report, a driver's PSP report can ruin job opportunities and damage careers if it contains bad information. Drives should set automated reminders once a year (or more) to fetch a current copy of their report and make sure everything is accurate. A little career housekeeping will keep drivers on the road and ready for new opportunities.