The last mile delivery landscape is not what it used to be. Technology has made it so companies can become leaner, more agile, and better equipped to meet the increasing customer demands. Of course, some fleet operators are adapting to the changing last mile delivery landscape, embracing technological solutions faster than others. These operators are now reaping the benefits of improved last mile efficiency while their competitors may be struggling to keep up.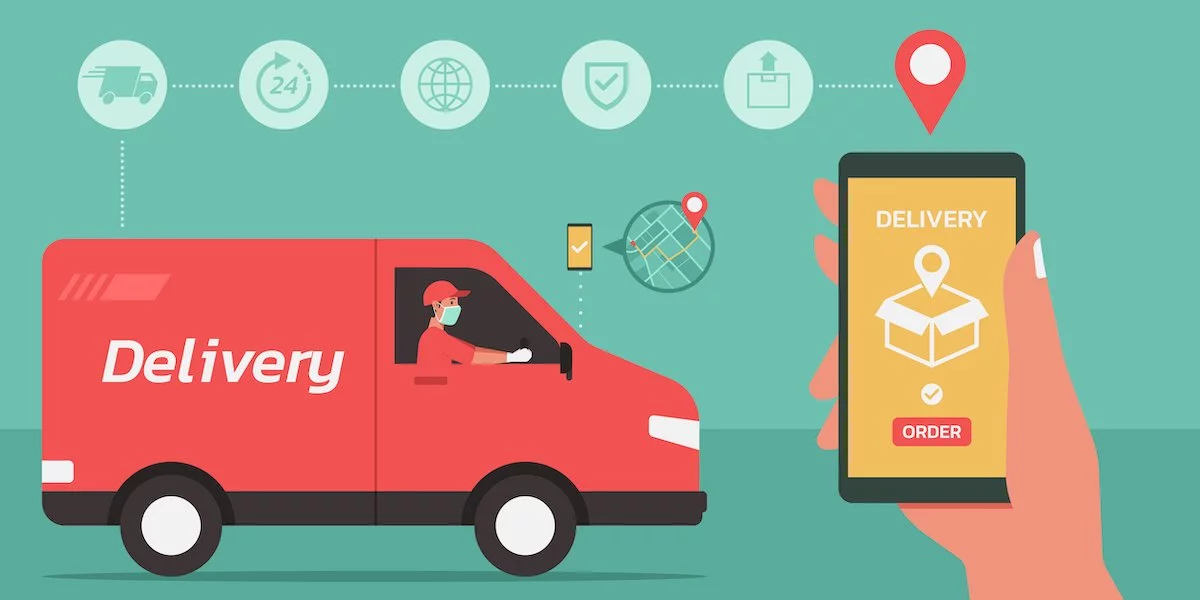 But what exactly are these technological changes that are impacting the final mile of the supply chain, and how are they impacting delivery operations?
How Technology Benefits Last Mile Logistics
Technological solutions are reshaping last mile deliveries significantly—much to the benefit of fleet operators, carriers, and anyone else who grapples with the complexities of getting goods from a distribution center to the end customer. If you're wondering how technology can benefit logistics, these are just some of the ways that new solutions can help those engaged in last mile delivery operations:

Efficient Route Planning
Manual planning is a time-consuming and tedious job. Driver schedule, vehicle load capacity, traffic congestion, driver proximity, road conditions, and parking availability are just some of the many elements that have to be considered in finding the most optimal routes. Human planners simply can't sift through all of the possible permutations quickly enough to find the shortest path that meets requirements—and assign accurate ETAs to all those stops.
Luckily, the right route planning system can help fleets plan their logistics more efficiently and ensure that packages can be delivered on time. Make sure you seek out software that accounts for the unique factors impacting truck drive time—otherwise you'll be stuck with efficient routes with inaccurate ETAs.
Improved Order Timeliness and Accuracy
Last mile technological solutions are of great help in improving order timeliness and accuracy.
Rapid delivery is only feasible when businesses pay close attention to each step of the order fulfillment process. Quick fulfillment and effective driver assignments are crucial in preparing orders for fast deliveries.
Here, an automated dispatching tool can be beneficial, both in reducing both labor costs and decreasing service times. Fleet managers can set parameters so that the auto-dispatch tool will assign the right drivers to specific orders automatically.
Real-Time Visibility
Efficient delivery service is now the new brand differentiator. Price and product were once what separated good brands from others, but consumer preferences have changed all that. Consumers these days don't just demand fast and reliable deliveries—they also want the ability to track their orders anytime, anywhere.
Last mile solutions that offer integrated communication capabilities and real-time location tracking are offering businesses and customers alike more visibility on orders on the day of delivery. Consumers no longer have to call the customer service team to know where their orders are: they can track the status on their own. They can also communicate with drivers directly, thanks to two-way communication features.
Last mile solutions also offer automatic status updates such that customers are kept in the loop on delivery updates. Automatic alerts via SMS combined with real-time tracking helps businesses reduce missed or failed deliveries and even theft of packages left at customer's doorsteps.
Some delivery applications can also alert drivers when the customer is available to sign for their packages. Customers can also provide instructions to drivers to leave the package at an alternative drop-off point.
In this way, real-time visibility provides businesses with more cost-savings and better control of the delivery experience. Reducing missed deliveries, for example, also reduces fuel costs and labor expenses associated with multiple delivery attempts.

Improved Driver Safety
Telematics systems, which connect remote applications to a centralized system, go a long way in keeping drivers safe while on the road. When combined with GPS, telematics helps fleet managers track driver behavior in real-time. Fleet managers can gain better visibility on drivers' unsafe driving behaviors such as sudden lane changes, speeding, harsh braking, and more.
Managers can immediately spot any bad driving practices and contact the driver to understand and remedy the situation. Telematics also helps fleet managers come up with customized training modules to correct unsafe driving habits.
Data-Based Decision Making
Businesses often face challenges when implementing last mile solutions. But modern analytics can help. How? By collecting historical data for analysis and helping to inform executives on how to best allocate logistics resources or on what customers are most likely to buy.
Good analysis also provides insights on every stage of the logistics process including inventory allocation per warehouse and sourcing shipping containers, to name a few. This is, of course, closely related to data visibility—if you don't have accurate data flows moving at a decent velocity, it'll be difficult to get the reporting you need to understand what went well and what didn't across your last mile deliveries.
Some solutions offer analytics dashboards that can evaluate key performance indicators (KPIs) such as distance traveled, on-time rates, consumer feedback scores, and the number of successful deliveries. Reviewing KPIs can help you identify weaknesses so that they can be addressed quickly.
Hybrid Fleet Systems
Many businesses are still using the traditional business model where they own and operate their fleets. This model offers full control of the last mile process but doesn't provide business much flexibility.
On the other hand, a hybrid fleet model allows for the combination of a company's own fleet, freelance drivers, contractors, and third-party partners. This combination provides businesses with more flexibility, especially when there are demand fluctuations. Centralized hybrid fleet management solutions offer companies better control of their operations and more flexibility, e.g. via a control tower that integrates real-time data from various sources to optimize supply chain operations.
Leveraging technology helps companies navigate the complexities of last mile logistics. Reducing costs, increasing agility, and improving efficiency are just some of the benefits businesses can enjoy when they employ the right solutions in their last mile operations.