Technological advancements are revolutionizing the trucking industry. Many companies are evaluating their strategies and operational processes to stay afloat and improve margins—which is what makes this the best time for truckers to embrace new solutions.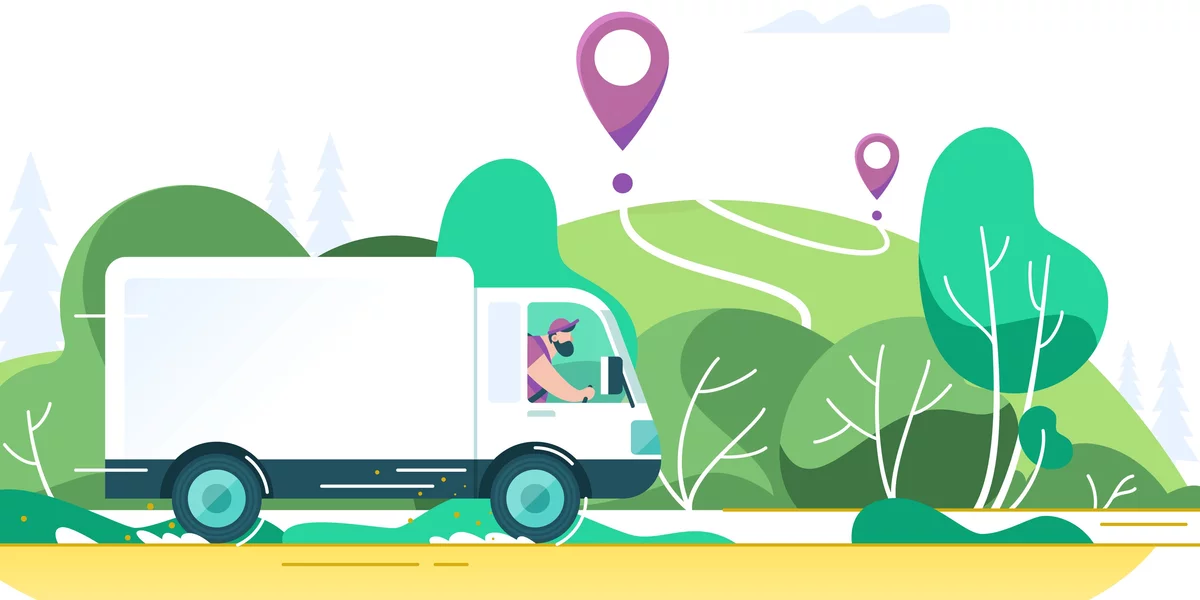 Adopting the right trucking software can do wonders for fleet owners and operators. The challenges of persisting driver retention and shortage problems, stricter environmental regulations, changing e-commerce trends, decentralization of sites, and fuel price volatility make finding ways to improve processes across operations a necessary. The best fleet management software solution can go a long way towards doing just that.
A Quick Look at Trucking Software
One one level, finding the best routes for drivers to follow has always been a top hurdle to real operational efficiency. Why? Because it simply can't be done effectively by hand. The vehicle routing problem, or VRP for short, is the most crucial thing for an operator to solve—precisely because it paves the way for other operational improvements and increased agility. As such, there are plenty of owner operators who have adopted new solutions in the past few years who are still facing challenges—in many cases, this is because that crucial first step (accurate and precise routes) hasn't been optimized effectively.
Smart Owner Operator Trucking Software: The Benefits
Like we hinted at above, owner operator trucking software has more than just global positioning systems (GPS) to track fleets. Effective solutions need to address route planning and delivery problems. Ideally, they should also be feature-rich and replete with easy integrations. Here are the primary benefits that this sort of delivery software can bring:
Real-Time Visibility
Tracking drivers and trucks in real-time is necessary, as the lack of visibility on how fleets are faring on the road brings operational costs. Plus, it's challenging to monitor consignments and manage freight without real-time tracking capabilities.
Real-time tracking of fleets provides fleet operators with a real competitive edge. It allows for more agility and offers more accurate estimates of the expected time of arrivals (ETA) as you get closer to the drop off. Tracking vehicles in real-time is also essential for managing assets and updating the status of deliveries. Without the right software, operators and fleet managers will have to rely on manual updates, including messaging and calling drivers. This gums up the works and doesn't usually yield a complete picture of your last mile operations.
Dynamic Rerouting
Pick-up and delivery are more complex processes than ever for trucking companies. It's quite challenging to ensure that one delay or failed delivery attempt won't affect the rest of the delivery plans. Trucking companies that rely solely on static routing will have difficulty dealing with unexpected events.
What you need instead is dynamic rerouting. This means dispatchers can make adjustments and last-minute changes as needed in cases when unexpected events or delays such as vehicle breakdown, weather conditions, or road accidents happen—without losing out on the efficiency gains that come from having an optimized route in the first place.
Expansion of Operations
Of course, the right owner-operator trucking software does more than just automate route planning: it also allows businesses to manage their assets more effectively and more scalably.
Many operators wind up hiring additional drivers or procuring new delivery vehicles will allow them to scale their operations, when better asset management would do the trick in terms of meeting capacity.
When you have a clear picture of all your assets, drivers, and orders—plus the tools to leverage in the right way—you can do more with the same number of personnel and vehicles. This gives you the chance to scale without increasing capital expenses.
Fuel and Vehicle Repair Savings
Fuel accounts for a large chunk of an operator's expenses. But your software's advanced algorithms can find the best routes, which aren't necessarily the shortest ones, but might be the routes with the least amount of travel time. Finding the optimal routes means saving on precious miles and fuel expenses. This saves you a considerable amount on fuel.
Plus, the right software can help companies save on frequent vehicle maintenance expenses as idling due to traffic is minimized. This software can also be customized to avoid harmful or dangerous roads, which also slows down the depreciation of vehicles and their parts. Add in easy telematics integration, and you're looking at a number of different ways to lengthen the life cycle of each truck in your fleet.
Easy Access from Multiple Device
Truckers have the GPRS systems installed in their trucks to assist drivers in navigating the roads. But GPRS alone isn't enough—drivers should also be able to communicate with their dispatchers and support centers.
For this reason, effective owner-operator trucking software needs to integrate with a corresponding app that uses a web-based application and can be installed on any mobile device and integrated into a centralized dashboard. This helps drivers communicate with their dispatchers and support teams as needed, and even capture proof of delivery and other documentation along their routes.
Improved Driver Retention
The industry has been facing driver retention problems for many years now. Many drivers leave their jobs and the industry because of the long and unpredictable hours. You can partially address this problem by streamlining routes, allowing drivers to finish their delivery tasks within their fixed shift hours.
Improved Customer Satisfaction
Most trucking companies place a high value on drivers' ability to communicate directly with customers, which makes this a feature that is important for transportation management.
Direct communication lets drivers and consignees streamline the delivery and service process. Logistics companies can also have more confidence in drivers that offer real-time alerts and updates regarding their deliveries. In an ideal world, you'd even be able to measure that customer satisfaction directly by sending surveys through the app—a particularly important feature in the age of contactless deliveries.
Trucking companies need to operate as efficiently as possible, especially since there is more competition to contend with and the market conditions are becoming more challenging. Adopting the right software can do more than just automate processes. It can also address age-old problems the trucking industry has been trying to solve.