The food delivery sector has grown into a multi-billion industry, thanks to consumer's preference for quick and easy dining options. The growth is staggering as evidenced by third-party delivery app DoorDash, which has seen the number of its restaurant partners grow by 206 percent in the last 18 months. Plus, the food delivery economics analysis shows the sector is already doing close to $27 billion in top-line sales annually.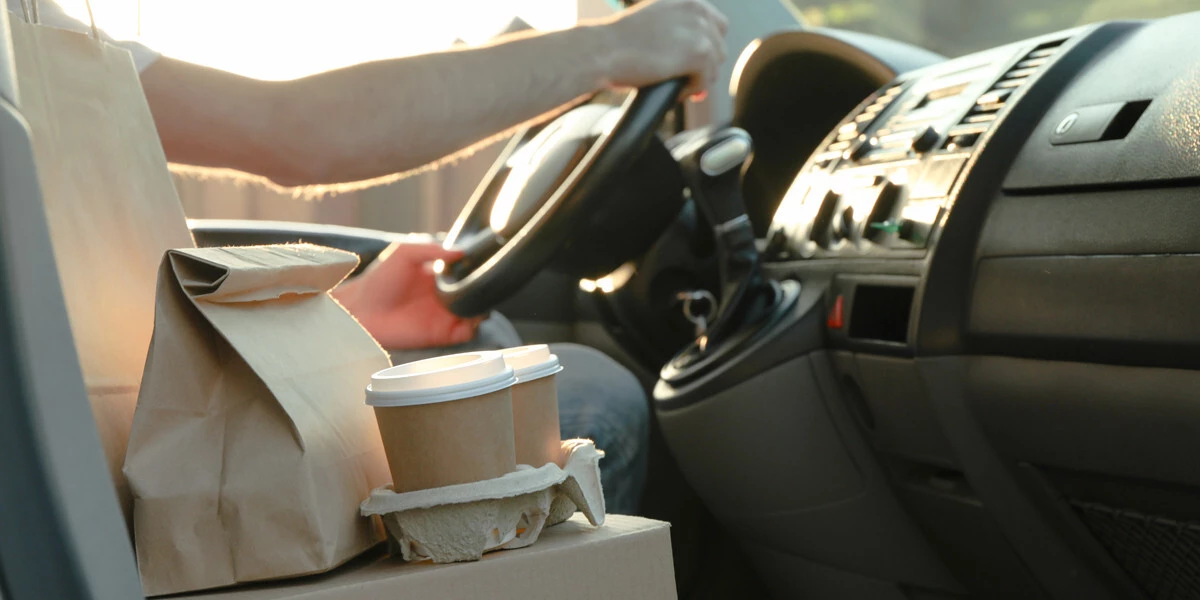 To remain competitive, restaurants must seriously consider offering delivery services. By now, restaurants must be beefing up on food delivery dispatch software solutions, or else they would be losing to their competitors. One study showed that restaurants that fail to offer deliveries or upgrade their mobile order-ahead capabilities could lose 70 percent of their business.
It is high time for most restaurants to take advantage of the growing demand for food deliveries. The best way to start preparing for this growth is to know the food delivery trends in 2020, which will better equip the owner's entry into the restaurant delivery segment. Here are the trends that every restaurant owner must know.
Ghost Kitchens
Ghost kitchens, also known as dark kitchens, cloud kitchens, virtual restaurants, or delivery-only restaurants, is one of the highly anticipated food trends 2020. It is currently revolutionizing the industry as ghost kitchens allow restaurants to offer food delivery services with minimal capital infusion needed.
This restaurant business model works by having restaurants set up a kitchen dedicated to catering to delivery orders. Businesses get to save money by putting up ghost kitchens since these kitchens are normally located in places with low real estate prices. Plus, the cost of construction is cheap since there is no dine-in area nor any interaction between restaurant staff and customers.
Centralized Ordering System
The ingredients for a successful order delivery are timely order management, efficient food production, and quick delivery. After all, it's hard to keep track of orders coming from several online channels. Thus, restaurateurs must centralize their order management system.
Fortunately, modern cloud-based management software has already replaced the traditional POS system, making order management more organized. This restaurant solution is an end-to-end system that manages the whole ordering cycle. Aside from managing orders centrally, the cloud-based restaurant software also tracks inventory levels, analyzes sales and customer data, and monitors customer activity patterns.
An integrated ordering system is a worthy investment as it helps ensure proper order fulfillment and improves the food delivery capacity utilization.
Own the Delivery Service
Restaurants who want to increase their food delivery market share should consider doing their food deliveries. While most restaurants have opted to partner with third-party services, they are considering having their deliveries in houses.
There are benefits to handling one's in-house delivery services. For one, restaurants will have more control over the entire order fulfillment process, thus allowing them to provide better customer service. Delivery times can be reduced as well by managing the deliveries.
Contactless Delivery
The COVID-19 pandemic is pushing businesses to find ways to avoid any physical contact. This means offering contactless delivery for restaurants with food delivery. Even if lockdowns are slowly being lifted everywhere, consumers are still likely to go for zero physical contact for their orders.
Millennials Will Drive Growth
Restaurateurs who are paying close attention to the food delivery data set will notice how millennials are driving the growth of food delivery. Compared to other generations, it is the millennials who spend more of their budgets on prepared food. One report found that millennials will either get takeout from restaurants or order food delivery in three out of five cases.
New Delivery Channels
Most consumers want an easy way of ordering online. Thus, experts say that restaurants should have several delivery channels so customers can place their orders at their preferred channels.
Big Data
Big data is changing the food delivery landscape by helping businesses become more efficient. The following are some of the data collected and analyzed to help food providers improve their products and services.
Impact of temperature on food
Road traffic
Customer purchasing history
Comments and reviews on social media
Food orders
Collecting and analyzing data help restaurants estimate the delivery time accurately, monitor customers' sentiments on social media, and react to complaints as needed.
Getting Ahead of Others
The abundance of food delivery options and modern smart devices are making customers more demanding. Restaurateurs must then carefully plan on how to expand their existing delivery options or start the delivery service. Knowing these trends will help restaurant owners and managers plan their food delivery strategies wisely.