To deliver or not to deliver? That is the question that's currently hounding most restaurateurs these days. The increasing demand for food deliveries adds pressure to businesses to expand their operations to accommodate.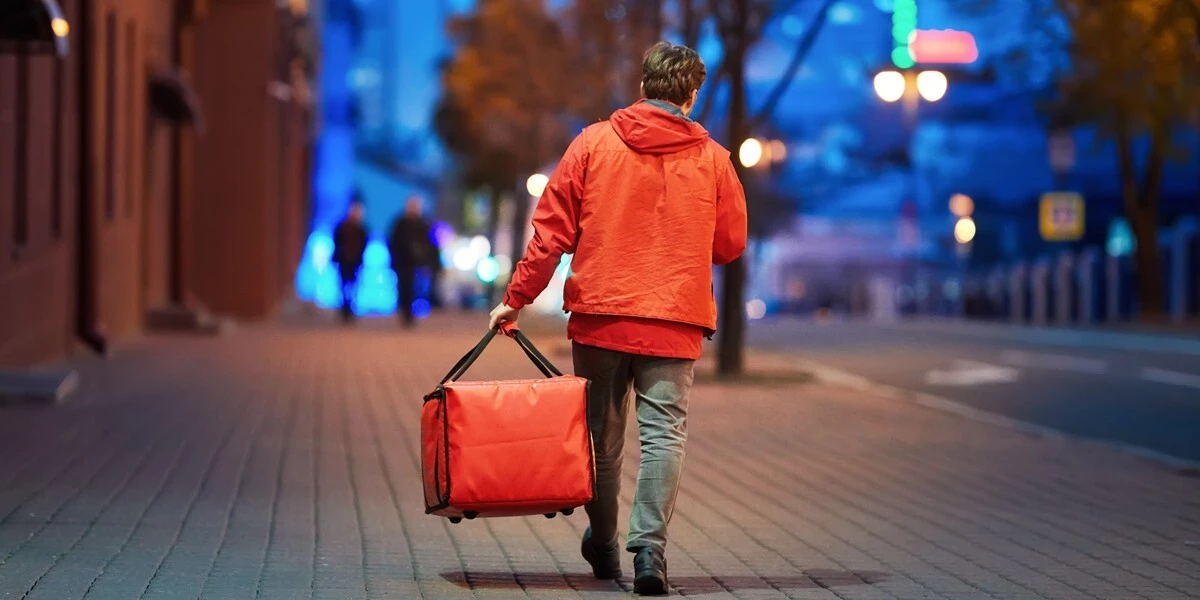 However, businesses should refrain from being hasty, and every restaurant owner must answer several questions before starting down the delivery path. After all, food deliveries disrupt the entire supply chain of a restaurant, and an expansion of services always requires additional investments. Before making a big decision, restaurant owners must first be well-versed in the industry's biggest challenges in 2020 when it comes to delivery.
How to Manage In-store Delivery Services?
Even with the best technological solutions available in the restaurant scene, humans still run the restaurants and are responsible for the delivery operations. As such, businesses must answer the question of how they can run the delivery operations effectively. Who would be responsible for managing the kitchen and the delivery personnel? Who will ensure the availability of a driver once the order is ready for delivery? What work can drivers do when they are not driving? These are some of the questions businesses must answer when devising a strategy for managing in-store delivery services.
How to Efficiently Offer Delivery Services Across Branches?
One might think that bigger brands, particularly restaurants with multiple branches, will have an easier time putting together delivery operations. On the contrary, restaurant chains probably face more unique challenges when they scale up their delivery operations.
Owners must keep in mind that various local markets have different demographics and densities. Plus, operating costs differ from one location to another. It is possible that offering delivery services in one place will make financial sense while offering delivery services at another location branch doesn't? Restaurant chains, then must be flexible and consider opening deliveries one by one in each location. Plus, there might be a need to use different business delivery models across restaurants.
Should the Restaurant Use Multiple Fleets?
Speaking of delivery business models, restaurants that choose to work with food aggregators must consider using multiple partners. Having several aggregators will help in rolling out a nationwide delivery operations expansion given that some aggregators only operate in certain areas. Plus, it's never a wise strategy to put all the eggs in a single basket. Those counting on a large revenue from food deliveries must work with multiple vendors for more leverage in negotiating rates. Having several providers also minimizes business risks.
How to Manage Communication Flow Among Kitchen, Restaurant, and Delivery Staff?
Poor communication among the kitchen and restaurant staff and drivers is a recipe for operational inefficiency, resulting in late or incorrect orders and, ultimately, poor customer service. For example, what if the food ordered is ready for pick-up, but the drivers were not informed? This scenario would result in the food getting cold and arriving late. Or what if the driver is about to deliver and then realize he forgot an item from the order?
Constant and immediate communication among personnel is essential for successful food delivery. There is also a need to optimize food preparation timing so the driver and the kitchen can coordinate the correct time for picking up the order. Food quality and punctuality can be affected by poor and untimely communication within the restaurant team.
How to Make Deliveries More Efficient?
Restaurant owners and executives should find out where the bottlenecks and wastage are in the delivery processes since an efficient delivery system can spell the difference in a restaurant's profitability.
There are several possible inefficiencies in order deliveries. For example, failing to optimize the driver's time by sending out one order at a time can also eat into profits. Not using optimal routes is also an operational inefficiency that will cost the restaurant higher fuel consumption and more driver hours. These are some examples of pain points for restaurants with deliveries that can hamper a business's growth.
Partnering with a Food Delivery App Service
Modern technology and an economy driven by mobile apps have given rise to some prevalent food delivery options. The good news is they have worked out a lot of the kinks that hinder food delivery. It's relatively easy for an established restaurant to bring a third party into the fold and leverage its platform to maximize efficiency. The downside is they take a percentage of the ticket and add fees (both for the customer and the establishment) that cut into the slim profits of restauranteurs. Some of these terms can be negotiated, but it's important to go over the TOS's fine details, so you know what you are getting into.
Technology Can Help But Won't Solve Everything
Technology can do wonders for any business. There are solutions for route optimization, order taking, and GPS tracking for drivers, to name a few. But technological systems won't solve every inefficiency of delivery operations. Hence, businesses need to take the time to devise their delivery strategies and crunch numbers as needed before launching or expanding their delivery operations. Restaurateurs must remember that food order deliveries can be profitable, especially with the growing demand due to dining restrictions.