A Gallup research study said that restaurant deliveries are on the rise, potentially growing by as much as $100 billion. For 2020, quick restaurant deliveries will likely reach close to $38 billion while the entire market that includes home meal kits, full-service restaurants, and others could increase to three times bigger.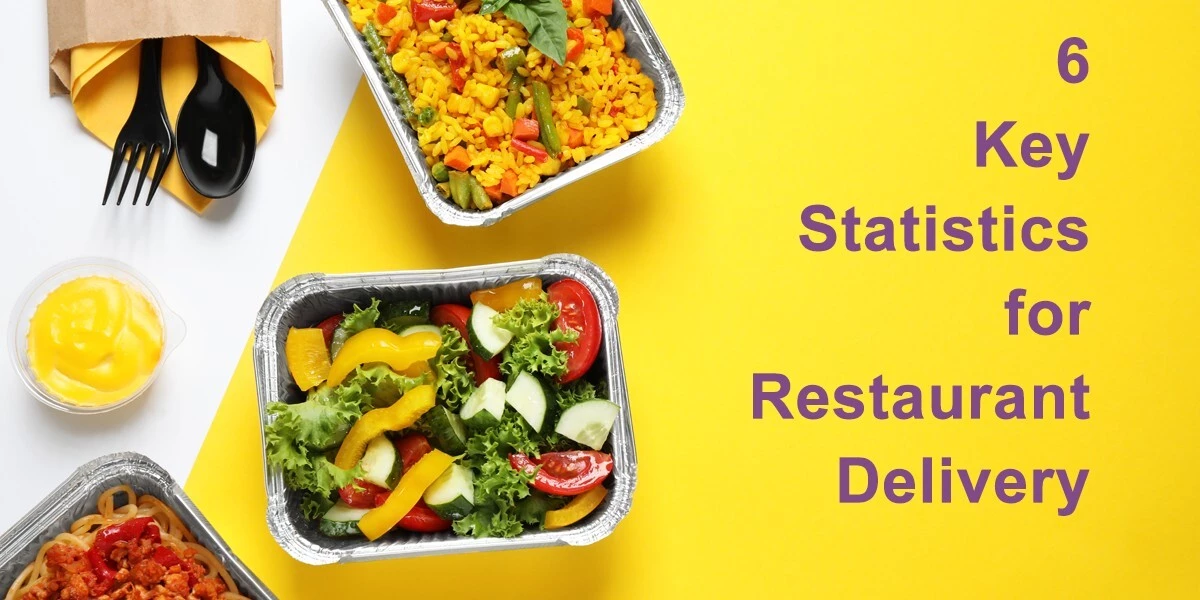 Nothing is surprising about the prediction given the new consumer preferences for convenient delivery and higher-quality food. Plus, the ease of ordering along with the guaranteed speed and convenience drive consumers to want more of these services across various segments. Gone are the days when Chinese food and pizza accounted for most of the restaurant deliveries. There's now plenty of fresh choices from salads and sandwiches, Italian, Asian, and Mediterranean, and more being fulfilled via quick, direct delivery, especially in dense urban markets.
Restaurateurs must take advantage of the new ways consumers are enjoying food experiences, and the prices they will pay to have comfort delivered. Proprietors must also consider the following restaurant statistics to determine whether to beef up their delivery services or sit out the race.
Quality- Consumers decide on whether to order food for delivery based mainly on two factors, food quality, and food price.
Proximity- Around a third of individuals in the United States tend to order from the same restaurant, with half of them saying that they do this because there aren't sufficient good delivery options nearby.
Trust- Around 71 percent say they would rather order straight from the restaurant while a slim eight percent choose to order via third-party vendors.
Generational differences- 40 percent of Gen Xers and millennials intend to increase their use of food deliveries. On the other hand, only 19 percent of the baby boomers are likely to order more food via delivery. However, these three generations said they would choose to order directly through the restaurant's custom app or website.
Variety- Italian, Asian, and Sandwiches are the most in-demand non-pizza delivery meals. On the other hand, steak and cafe menus were the least preferred food for delivery, which may reflect the strong experience of atmosphere and service inherent in those options.
Value- Most individuals are willing to shell out around $2 to $5 dollars for transportation fees for the pure pay to play convenience value of reliable food delivery.
Choosing to offer delivery services or expand existing service is a big decision for any restaurateur. After all, there are many factors to consider, such as cost, human resources, training, or which delivery business model to use, just to name a few. With so many factors to weigh, it is essential for restaurant owners and managers to look at crucial stats to know consumer preferences before making any big decisions.