As COVID-19 continues to create uncertainties, volatilities, and disruptions, enterprises are banking on holiday season sales to buoy their years. In preparation for the busiest time of the year, businesses are now working hard to ensure that their logistics are more efficient and cost-effective than ever. Much like the 2020 peak season sales, this year's holiday sales season is predicted to be even longer—and start even earlier—than ever.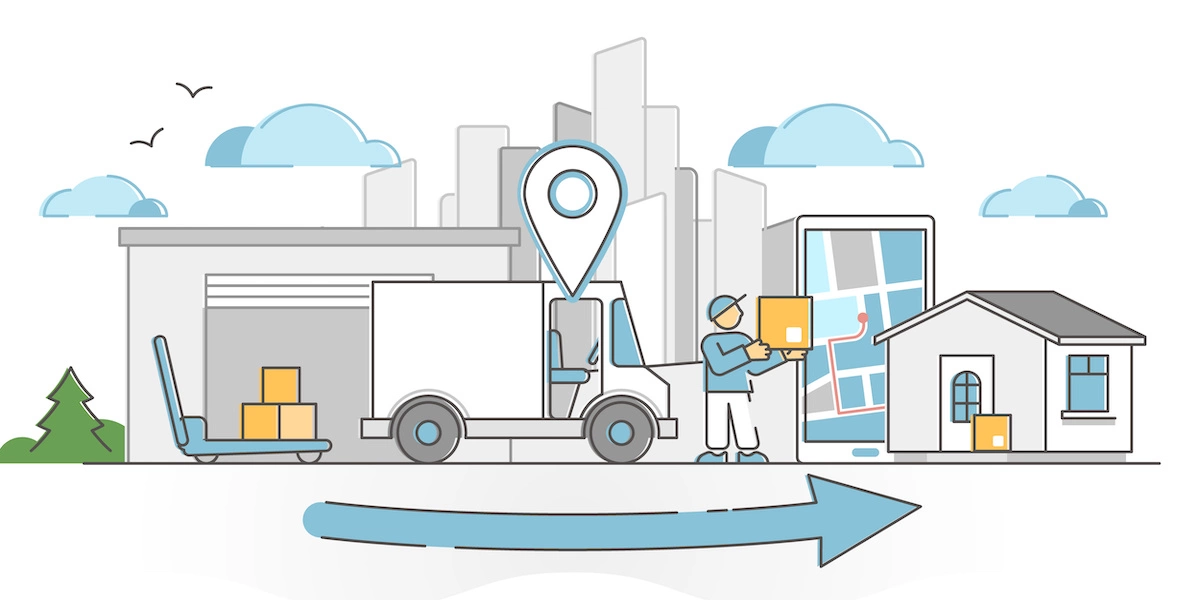 Of course, this is easier said than done when most industries are still grappling with driver shortages and shifting preferences in consumer behavior. To best prepare for the upcoming peak season sales, enterprises should be well-versed on the current logistics trends. Below are five logistics trends to pay attention to —and to make sure your choice of fleet software programs addresses—throughout the 2021 peak sales seasons.
1. Increasing Demand for D2C Business Model
In the United States, direct-to-consumer (D2C) online sales in 2020 reached 110+ billion US dollars. It is expected that D2C e-commerce sales will surpass 2020 figures.
The D2C model is on the rise as more businesses realize that it is beneficial to produce, distribute, market, and sell their goods to consumers directly without any help from third-party entities. This business model offers several benefits to consumers as well. For one, shoppers get better offers, deals, and discounts. This is because enterprises that are directly dealing with a larger consumer base can work better on improving their reputations and boosting brand loyalty.
Adopting the D2C business model, however, requires several things: For one, businesses must have an effective order fulfillment strategy and distribution networks. Likewise, enterprises must have an error-free delivery process and the ability to scale quickly.
As such, businesses that want to adopt the D2C model must have a robust fleet software program to ensure an effective distribution system. Software powered by artificial intelligence can make distribution more efficient and cost-effective and enable retailers and other businesses to better manage the surge of orders during the holidays. The trick is finding one that can actually simplify the complexities of modern last mile delivery workflows.
2. More Focus on Optimized Last Mile Logistics via Fleet Software Programs
Last mile delivery is one the most challenging parts of the retail supply chain and the most crucial part of modern order fulfillment. It is what connects fulfillment hubs to the end touchpoint, namely the shopper. Last mile delivery, aside from being the most expensive leg of supply and chain logistics, is also what makes or breaks customer satisfaction and brand reputation.
Many businesses are now focusing on streamlining their last mile delivery operations. Given the exponential growth of e-commerce shopping in 2020, any inefficiency in the final mile has the potential to have a serious impact on your business.
Optimizing last mile delivery logistics is no walk in the park—especially given the complexities that go into making the most use of your delivery capacity while ensuring great customer experiences. Even just creating delivery routes requires you to consider customer time window preferences, driver skill levels, delivery and service types, traffic, and much more.
Luckily, smart fleet management systems enable enterprises to deal with the fine details of your last mile delivery operations. By taking into account numerous logistical and business constraints, the right platform helps businesses deal with unexpected last mile scenarios quickly and more efficiently.
Ideally, fleet software programs would offer optimized route plans, allowing you to overcome last mile inefficiencies more easily, as well as providing automatic notifications for delivery exceptions and order status changes.

3. Improved Efforts for Sustainable and Green Logistics
Customers are now placing more importance on sustainable practices than ever. Shoppers have become more conscious of businesses' practices and how they affect the environment, scrutinizing the sustainable practices of companies and brands they patronize. Thus, green logistics is rapidly growing in importance for businesses who want to generate goodwill and increase brand loyalty.
Businesses can implement eco-friendly logistics practices in various ways. For one, they can find the most efficient (i.e. shortest) routes for completing deliveries in order to save on fuel usage. They can also find and root out other inefficiencies in their transportation networks—provided they have the visibility to easily uncover them. More than that, they can cut out the emissions impact of reverse logistics by using customer experience tools to decrease missed and failed deliveries.
4. Omni Channel Fulfillment
Retailers' omni channel presence will play a crucial role in the acceleration of e-commerce activities. Many retailers will be interacting with shoppers via the internet while simultaneously offering fulfillment via their brick-and-mortar stores and curbside pickup, BOPIS, and even curbside returns.
Of course, on-site customer pickup can quickly become a source of chaos and confusion without the right tools. Ideally, you'd have a solution that enabled you to schedule pickup orders based on your store and warehouse capacity and automatically notify both customers and store associates at each touchpoint throughout the process (e.g. when the order needs to be picked or when the customer arrives at the pickup site).
5. Additional Return Options
Managing reverse logistics is always challenging, especially during high peak seasons. Retailers often are searching for more convenient options for customers to return their goods. These days, many businesses are implementing economical and safer return options such as curbside returns.
As you offer more return options, however, it's imperative that you find a way to maintain visibility. Historically, it's been tough to avoid situations where everything that comes back to the warehouse has to be thrown out or sold to a consignment store. However, when you have the technology to track each and every order via pictures, notes, and status updates, you can more easily triage returns without experiencing explosions in inventory costs.
The uncertainty and turbulence caused by the COVID-19 pandemic and shifting consumer demands are forcing more businesses to look for ways to improve their omni channel and e-commerce capabilities. The survival and success of businesses will depend on how well they manage their order fulfillment processes including last mile logistics, especially during the holiday rush.
Luckily, the best fleet tracking software can enable businesses to manage their last mile delivery operations more efficiently and cost-effectively. In this way, enterprises can meet customers' demands while keeping operating costs low.