The transportation and trucking industry, much like with other sectors, is undergoing a massive transformation. Those engaged in fleet management are increasingly finding that fleet management software is a necessary tool to remain competitive in today's business landscape.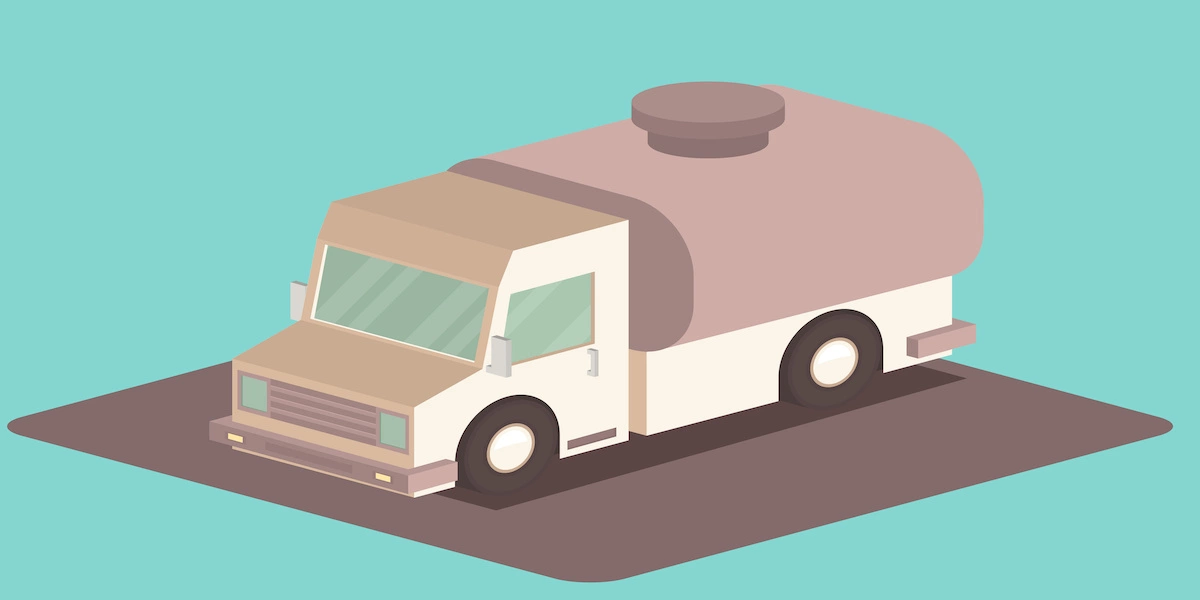 Your software needs to offer real-time tracking of your fleet and help fleet managers ensure the safety of drivers and vehicles as well as timely deliveries and services across the board. An advanced fleet management tool might make that possible through features like geofencing, real-time alerts on driver behavior and delivery statuses, and in-depth data reporting. But how should all these features come together to actually improve your operations?
Fleet Management Software Reviews: What to Look For
If you're planning to invest in a new technology tool, then you're most likely at least browsing through fleet management software reviews. Reviews obviously have their limitations, but they can also offer a real window into the platforms and vendors you may be considering. Why? Because they can help you highlight the difference between what's on the vendor's website and what the solution is like in reality. Below, we've compiled a list of things to look for in fleet management software reviews to help you suss out the right solution for your operation.
Real-Time Visibility
Real-time GPS tracking is a major feature that any review should discuss. This feature is what enables fleet managers and dispatchers to accurately locate drivers, vehicles, and assets at any given time.
Reviews can offer insights into whether the software offers a connected, real-time exchange of information, or whether the system's architecture actually results in data silos. The reviews might also point out how useful the GPS tracking functionality is—i.e. how well it integrates into larger concerns like managing exceptions and spotting potential last mile disruptions.
You might also look out for reviews that mention the solution's ability to gather data on driver behaviors like harsh acceleration, overspeeding, harsh cornering, and braking to enable fleet managers to identify drivers who need coaching.

Real-Time Information Exchange
A large fraction of last mile problems are caused by miscommunication or a lack of up-to-date information. As such, any fleet management program should include proactive communication platform that enables fleet managers, dispatchers, and drivers seamless communication and improved collaboration across the entire team.
If the software under consideration really does improve communication, the reviews should provide insights into the software's communication tool capabilities. Can drivers send their fleet managers and supervisors video and photos of any damaged items? Are fleet managers and dispatchers alerted in real-time of any trouble being encountered by drivers? Can they respond quickly enough to mitigate the situation?
Driver and Vehicle Safety
Safety is always a priority in any fleet, which is why businesses try to hire highly skilled and experienced drivers and invest in high-grade vehicles. But even that's not always enough to ensure the safety of drivers and vehicles.
When reading reviews, take time to notice what features are being discussed that are related to fleet safety. Does the software have telematics integrations whereby fleet managers receive alerts whenever drivers engage in unsafe driving behaviors? Can drivers seek help from their managers and dispatchers to find new routes during inclement weather conditions or unexpected heavy traffic congestion? Does the solution ensure that drivers are always following the best possible routes to begin with? All of these are questions that you'll likely want answered.
Geofencing
Another crucial feature of any truck fleet management software solution is geofencing. When drivers take different routes from those they were dispatched to, the result is often delayed deliveries, more not-at-homes, higher fuel consumption, etc. Geofencing helps eliminate these problems by alerting fleet managers when their drivers enter the geofenced areas.
This feature also minimizes asset and cargo theft, since fleet managers are alerted when drivers enter off-limits areas. It also helps managers and authorities locate and recover the stolen vehicle and assets with the help of GPS tracking.
Easy Compliance with Regulations
Commercial fleet operations are heavily regulated. As such, those looking to invest in a fleet software system should also keep an eye on whether the software can make compliance with regulations seamless.
For example, the Hours of Service (HOS) regulations require that commercial fleet drivers record the time they started driving as well as the hours they've been driving. The software must make it easy for drivers to electronically log this information and for fleet managers to quickly and easily access it. The same logic applies to fuel tax payments—you'll want a system that makes it easy to achieve compliance by automatically tracking fuel usage on a state-by-state or territory-by-territory basis. Reviews may or may not mention these kinds of efficiencies—but if they do come up it's certainly a good sign.
Insight into True Fleet Management Costs and KPIs
With any luck, reviews of the software will also mention whether the solution provides instant updates and configurable reports to fleet managers on the various costs and other KPIs related to fleet management. You want to be able to easily calculate the real cost of fleet maintenance and effectively assess performance by way of different metrics—and it can be tough to tell from a vendor's website or logistics software demo how easy this is within their system.
When executives and fleet managers can make data-driven decisions across the entire last mile, they can optimize costs, improve customer satisfaction, and ultimately boost their bottom lines. That's why it's so crucial to be sure that you're getting robust reporting and data integration functionality with whatever fleet software you adopt.
At the end of the day, the choice of fleet management system can have a big impact on the health and performance of your delivery operations. That's why it's crucial to use every tool at your disposal to make the right decision. This can include talking to sales reps, sitting through demos, and, yes, poring through software reviews. At the end of the day, you want to be completely satisfied that your vendor will truly work for you and do everything in their power to enable your success before you sign a contract.