Delivery Route Planners Can Work Wonders for Your Fleet
Mar 31st, 2020 4 Min Read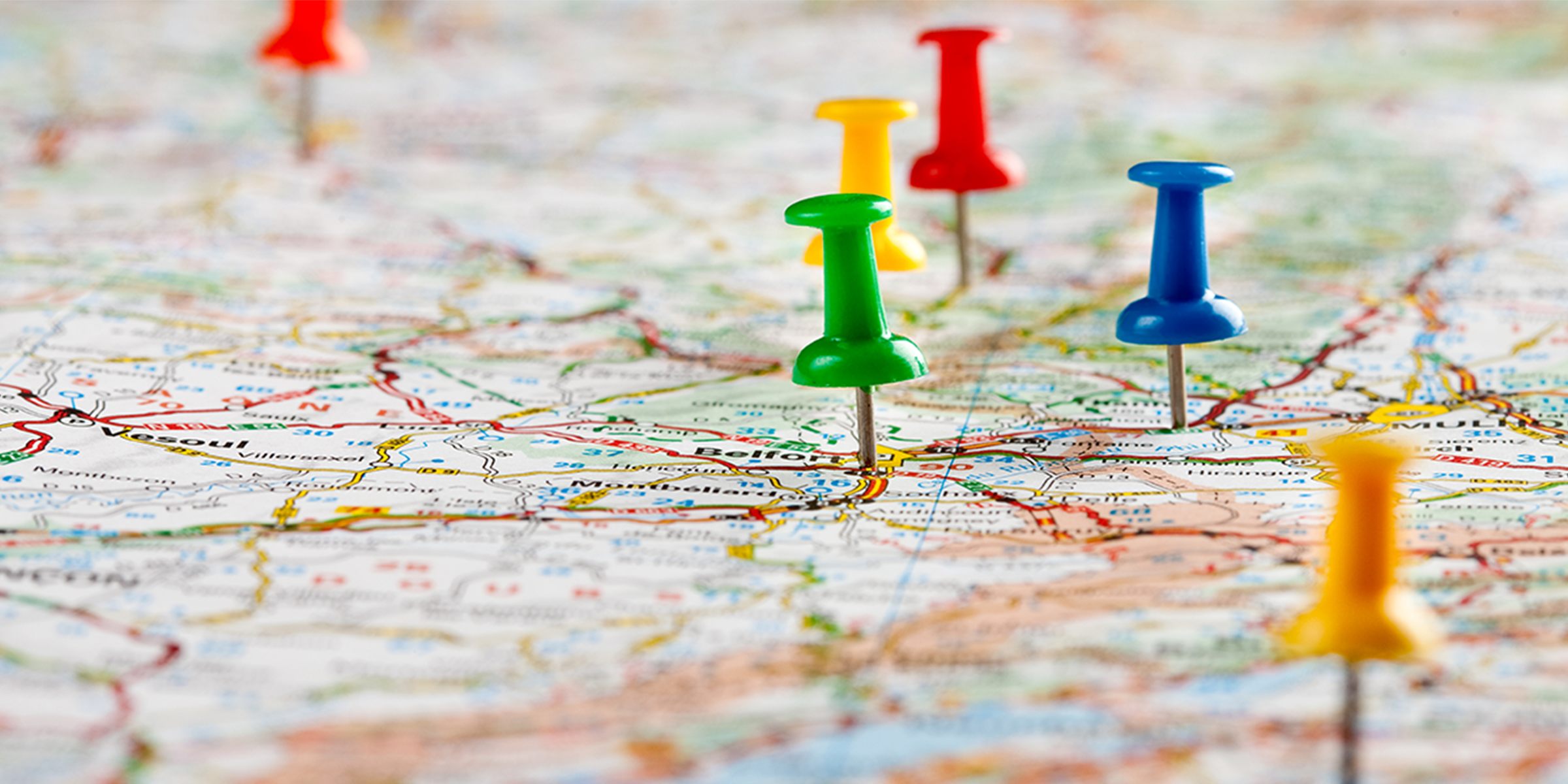 Understanding the advantages of delivery route planning software and apps.
Delivery companies have to deliver goods on time, safely, and with high customer satisfaction. On top of all this, it has to be done in a cost-effective way. All these elements, especially the cost aspect, put a lot of pressure on businesses. The time spent on the road needs to be shortened to cut down overhead costs and increase the number of deliveries every day. Route optimization comes into play here, and that is why routing planning apps are in high demand these days.
However, have you ever questioned if a delivery route planner app is actually giving you the best navigations? Are these delivery planners really the magic wand that will improve all your routes with a snap of the wrist?
A break down delivery route planners, the risks and benefits.
A route planner app is a good tool to plan your deliveries if there is some time between the order entry date and the delivery date; a day at least is usually necessary to properly collect, process, and provide routes. If you have customers with recurring and stable routes, known as static routes, any basic planning software can easily handle it. A new route for an existing customer or a totally new customer is also not a problem. You can add the new stops into the software and the new routes will be generated.
Taking a look at the other side of the coin, there are many different types of businesses that have what is known as dynamic routes; that is, the delivery destinations will be different every day. Furthermore, there is B2B on-demand delivery, a recent and new business model, which was put in place as the result of the immense competition in the market. Businesses that use it have really short delivery times. These types of deliveries require more sophisticated planning.
What are all the variables to be taken into consideration?
As the complexity of the cases and the requirements increase, more variables come into the fold that should be considered during delivery route planning. Let's explore some of the known variables:
Feature of the goods/services to be shipped (dimensions, weight, volume, quantity, cost, etc.)
Pick-up time interval
Customer preferences (days/time windows)
Distance between the starting point and the destination
Instructions for the inventory
Driver qualifications (skill-based routing)
Capabilities of the vehicle
Availability of resources
When these factors are blended with other parameters like the scale of the company, quantity of stores and warehouses, number of vehicles in the fleet, amount of pick-up, and drop-off locations, as you can see, the process gets complex rapidly.
Can a delivery route planner app keep up with all these parameters?
A route planner pulls information from various sources to create the routes. However, there are things that they can't control, and some output data they can't provide:
1. How did the driver do?
Well, the app plans the routes, but did the driver use those routes? How much time did he spend between the pick-up and drop-off locations?
Depending on the software planning the routes, you could glean this and more information about the driver's behavior. This data is actually critical in performance evaluation and company safety.
2. Can I measure the performance?
Can I do a cost analysis to see my cost per delivery, store, or location? Is there a way to see the fleet's performance? Performance metrics are important for decision-makers in companies. Again, depending on the software you use, this may or may not be possible.
3. Is my customer satisfied with the delivery?
Customer satisfaction is very important. If your customers are happy, then it means they will return with business again and again. On the contrary, if they are not satisfied with your services, then they will most likely give business to competitors the next time they're ready to buy. Therefore, it's necessary to get delivery metrics back from every stop; in this way, you're able to measure their satisfaction level and improve service once patterns are identified.
Q&A: Delivery Route Planners & Apps
How do I plan a delivery route?
There are many good delivery route software solutions on the market, some that also include powerful mobile apps drivers can use to input events in real-time directly from the field, but if you would like to do it yourself, then:
Create a map of all the stops on the route
Decide which stops can be grouped together
Mark the different schedules on your map
Map all the stops on a route and then figure out the total number of miles a driver will drive on that route.
Does Google Maps have a route planner?
Yes, it does and is used for planning routes between A and B, the most basic of functionality. In recent years they have added the ability to add additional stops to a route, which the algorithm will recalculate to accommodate. While they have a powerful database of routes and markers, the bare-bones version of Google Maps is not efficient for use by logistic companies with more than one truck.
What's the best route planner app?
There are many, but the best routing optimization engines come down to Google Maps, Mapquest route planner, Route4Me, and DispatchTrack.
In conclusion, a delivery route planner will help you plan your routes; however, even a good one will not be sufficient to improve your delivery process fully from the loading dock to your customer's door. Nonetheless, there are more advanced tools out there that will help you optimize your entire process. Stay tuned to learn about those solutions in future posts.
---
DispatchTrack is a leading provider of SaaS solutions that enable end-to-end optimization of operations and customer experiences in last-mile delivery. The company's platform includes modular tools for self-scheduling, route optimization, customer communication, real-time tracking and ETA, proof of delivery, and delivery network intelligence and analytics. With customers across North America, Europe, South America, and Asia, DispatchTrack is used by thousands of businesses of all sizes, and many multi-billion-dollar enterprises across a wide range of industries including furniture, appliances, building supplies, food, and beverage. More than 60 million scheduled delivery experiences are powered by DispatchTrack each year. For more information, visit www.dispatchtrack.com
Keep reading: Last mile optimization top tips →