Urbanization is growing; given the changing population landscape, there has been an increase of 20% to 35% in urban congestion since 2010. Analysts say that around 60% of the population around the world will be living in cities by 2030.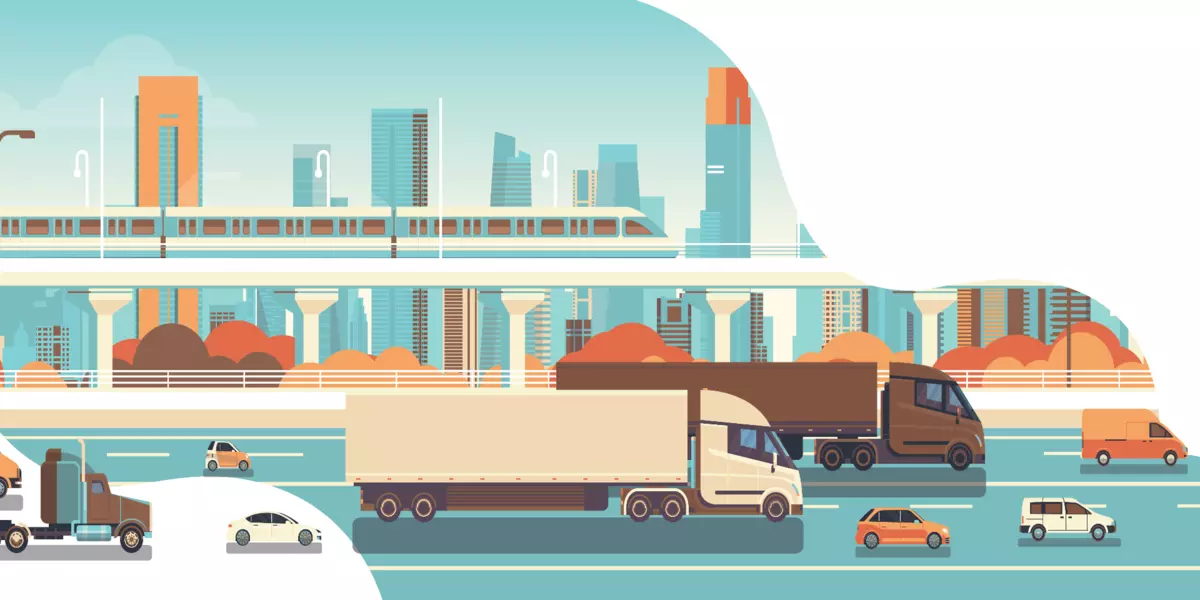 The increasing popularity of online shopping and last mile delivery, along with the combined effects of urbanization, will cause havoc among major cities globally. A New York Times article reported that in New York, the average number of everyday deliveries had reached 1.1 million shipments, a threefold increase from 2009 to 2017. New York has become the most congested interchange in the country, given that the main ingress for packages and the main artery of the city is the same.
Given the migration to urban areas, major cities are doubling their efforts to find solutions in managing the influx of both people and vehicles through taxes and penalties for deliveries as well as environmental regulations. Most local governments are tracking traffic, vehicle types, footprint, and noise to control the environmental impact of online commerce. This, in turn, makes the last mile problem more challenging for logistics and delivery companies.
Urban delivery regulations have become one of the last mile delivery challenges of industry players. Companies with high delivery volumes are now seeking new ways to work with the implemented rules and policies. Fortunately, there have been successful initiatives created to help third-party logistics, retailers and last mile delivery companies meet the growing demand for the last mile deliveries and compliance with regulations.
Below are last mile delivery solutions businesses can consider when engaging in heavily regulated urban cities.
Use Micro Fulfillment Centers
Most retailers and grocers have properties that they use as fulfillment centers while their stores are used solely for physical retailing. Businesses must consider using these brick-and-mortar stores for online order fulfillment as well since the human resources and inventory are already there. Owners can simply expand the operations in their existing stores or branches so these can cater to online delivery orders. There's an option to use the stores only as an online pickup in-store and or for curbside pickup.
Having branches or stores act as fulfillment centers allow businesses to minimize their footprint despite offering last mile deliveries. Owners and managers should keep in mind that stores can also be used as a point of return, given that online shopping returns are high.
Diversification of Fleets
The entry of ride-hailing services like Lyft and Uber, coupled with the influx of trucks, has increased traffic in inner cities. For example, the New York Times once reported that vehicles in the busiest areas in Manhattan move with an average speed of 7 miles per hour, around 23%, slower than at the start of the decade.
With this heavy traffic, businesses can consider diversifying their fleets by using various vehicle types such as e-bikes, bikes, scooters, and motorcycles. These vehicles can get to locations faster than vans or trucks, and they emit less carbon. There's also the option of using public transportation for small packages in highly congested delivery areas.
Deliver At Dawn
Delivering at dawn is one of the best ways to help reduce traffic congestions. Traveling at night when the streets have fewer running vehicles can help companies cut down on their delivery time. Aside from delivering goods, companies can also have their drivers travel at dawn to replenish their inventories, transfer goods from one branch to another, or to warehouses or micro fulfillment centers.
Automated and Data-Driven Solutions
Aside from these three tips, companies should also invest in a last mile delivery solution that will provide them with a better understanding of their business operations as well as generate and automate the right data. A technological solution is key to anticipating demand, better inventory management, insights into driver performance, and real-time communication between drivers and the dispatch team, among others.
Businesses who fail to find the right last mile delivery technology often resort to manual decision making, which in turn actually creates more operational inefficiencies. The right solution, on the other hand, will digitize, automate, and connect every step in the supply chain for greater operational efficiency. At Dispatch Track, we not only offer end-to-end operational optimization but also provide better customer experience tools to master last mile delivery.