Retailers and logistics providers are placing higher importance on customer service than ever—in large part because customers have increased their demands mightily in recent years. Modern consumers want frequent updates, reliable information, and faster delivery options. And that's just for starters.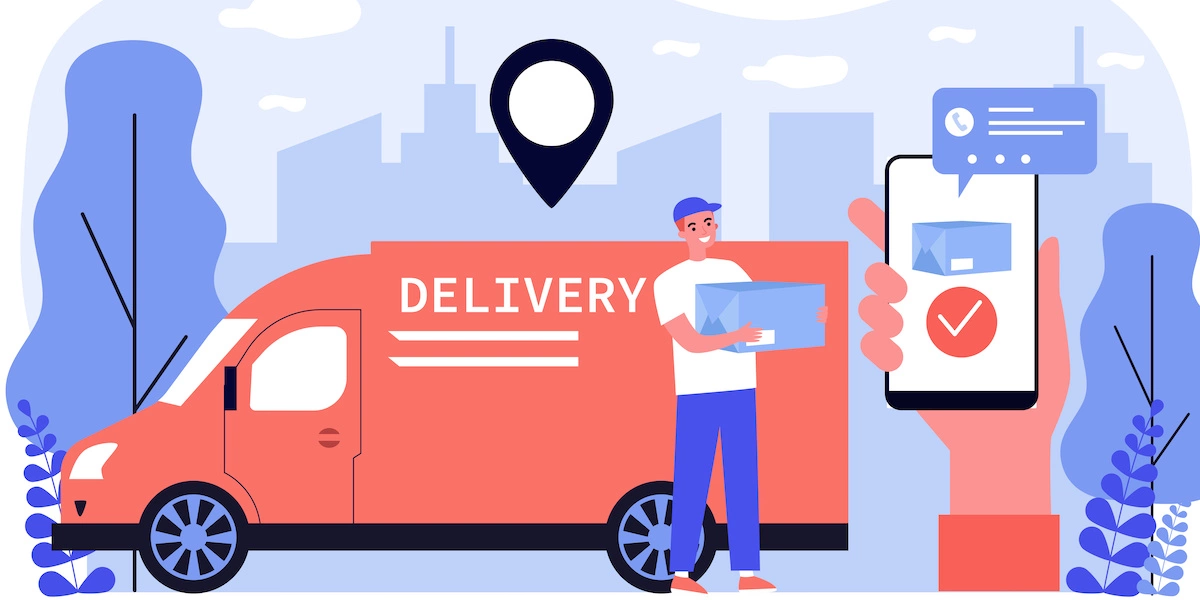 Effective delivery management plays a crucial role in meeting modern customers' expectations. Many businesses, however, are having a hard time balancing operational costs and providing excellent delivery services. Even established enterprises often find it challenging to provide customers with exceptional delivery services while keeping their costs from spiraling out of control.
A key aspect of this tough balancing act is delivery route planner software. Today, we'll take a look at how this kind of tool can help businesses improve their delivery operations while keeping costs low.
What Is Delivery Route Planner Software?
Delivery route apps help businesses find not only the quickest routes but also the most cost-effective ones. It works to assign the right drivers to the right jobs and sequence routes in the most efficient manner. When this kind of software is equipped with machine learning and artificial intelligence, it can also collect past data and learn from it in order to continuously improve your routing strategy.
Ideally, the software will also automate route planning and provide accurate expected times of arrival (ETA) for each delivery—something that's more or less impossible to do if you're relying on manual route planning.
Driving Exceptional Customer Delivery Experiences
This type of software can present a lot of technological sophistication, but at the end of the day it's all about meeting the customer's needs. Luckily, the right delivery route optimization software helps businesses improve their customer delivery experience in various ways:
Delivery flexibility
It works to the advantage of many businesses to offer later order cut-off times. Many, in fact, plan for next-day deliveries. Delivery route planner software that allows you to easily and automatically transfer the order information from your order management system into the route planning solution—and then perform the routing itself rapidly—can ensure efficient and quick deliveries for the next day.
The right delivery route planner app can even help you cater to the last-minute and same-day orders without negatively affecting or causing delays for other deliveries planned for the day.
Customized deliveries
Customers these days demand personalized delivery services—ideally where they can choose delivery options that suit their needs and schedules. Unfortunately, managing customers' demands using conventional planning methods is not only time-consuming but also inefficient.
By contrast, advanced route optimization software enables you to provide tighter delivery timeframes that still meet your delivery parameters. This puts you in a position where you can offer multiple dynamic delivery time windows to your customers and still ensure that you're operating with the most cost-effective routes.
Automated customer communication
Keeping customers updated with their delivery status can be exceptionally challenging, especially for companies that are delivering to hundreds or thousands customers each day. Without automated customer communication capabilities, your customer teams will be stuck spending many hours simply to inform customers where their orders are.
That's why the best route optimization software automates customer communication. This not only reduces incoming calls to the customer service team, but also ensures that customers get updates to help them manage their schedules and prepare to receive the deliveries.
Customers have different preferences, which is why you should look for software that enables you to send updates in different ways. This might include email, phone calls, and SMS messages to update customers on delivery statuses and ETAs.
Reduced rescheduled and missed deliveries
Many businesses end up rescheduling their deliveries either because the customer isn't available to receive the goods or because the truck couldn't hit all of that day's stops. Rescheduling deliveries isn't just expensive—it also reflects poorly on your brand.
This is extra-challenging during peak seasons or periods of growth. Luckily, the improved customer communications we discussed in the section above can go a long way towards decreasing the need for rescheduled deliveries. When your customers know when to expect a delivery—and your drivers are actually able to meet those time windows consistently—you can significantly reduce not-at-homes. Not only does this help minimize costs, it also helps strengthen your brand image and drive up customer loyalty.
Improved visibility into deliveries and drivers
Drivers play an essential role in ensuring excellent delivery services. If they don't have workable route plans with reasonable ETAs, then your business cannot realize the benefits of its technology.
Many fleets have vehicle tracking mechanisms in place. In these cases, it often makes sense to integrate your route planning solution with the vehicle tracking solution, such that you can collect real-time information on drivers' compliance to route plans and overall performance. Tracking vehicles and integrating tracking and route planning solutions allows you to improve overall efficiency. It also enables you to be much more helpful to any customers who do call in requiring updates on their order. Of course, this can be accomplished with robust driver mobile apps as well.
Other benefits
In addition to helping elevate customer experience in last mile deliveries, truck route planning solutions can also help businesses in various ways:
Fighting the driver shortage: Driver retention is a primary concern of the transportation and trucking industry—but the right software can help by improving drivers' working conditions and experience.
Improved fleet safety: Providing drivers with solid and reliable route plans allows them to concentrate on the road. Integrating delivery route planner software with tracking solutions also enables fleet managers and dispatchers to pinpoint unsafe driving behaviors.
Resource maximization: An advanced solution helps businesses balance their existing vehicles, equipment, and drivers with delivery volumes to maximize resource utilization and increase drivers' productivity.
Cost savings: Route planning solutions allow enterprises to deliver more with the same number of trucks, ultimately decreasing cost-per-delivery across the board.
Offering great delivery services helps businesses grow their customer base and retain loyal customers. After all, delivery experience is now just as important as product among primary brand differentiators. Offering convenient delivery options and reliable customer service now plays a crucial role in a customer's purchase decision—which means that the right route management software can have a huge impact on your ability to delight, and ultimately retain, your customers.