Consumers' demands for faster and more flexible deliveries continue to accelerate. Companies can no longer afford to stick with limited delivery options and poor transparency. And matching customers' desire for convenience, speed, and affordably-priced deliveries require businesses to invest in the right technological solutions, specifically the right delivery management app.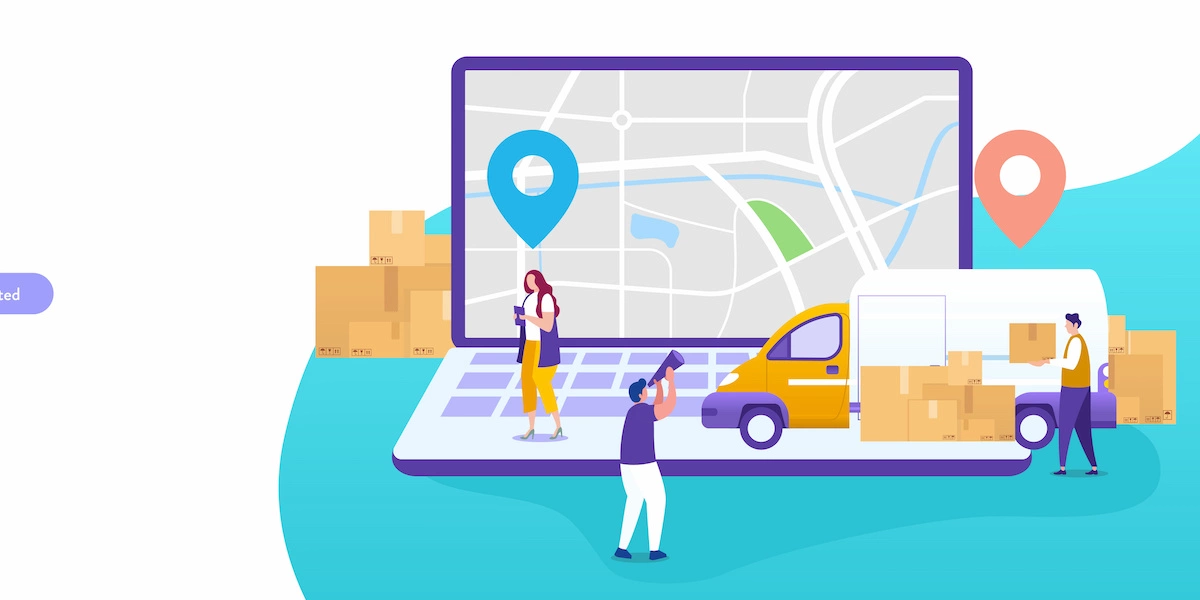 Often, businesses using separate software for each area of their delivery operations end up having siloed solutions that can't work together—the result is hard limits on how effectively they can work to improve their delivery operations. Simply put, enterprises need to think bigger when they invest in delivery management software.
Your business needs a delivery management app that has different features to address various aspects of the order fulfillment process. When choosing a solution, enterprises should remember to factor in the whole delivery process in addition to individual components.
Delivery Management App Basics
Broadly defined, delivery management pertains to the processes that pave the way for the successful movement of goods from one point to another. Delivery management software is used to coordinate the delivery processes, ostensibly enabling businesses to get goods from one location to their final destination efficiently and cost-effectively.
The right solution is an essential tool in streamlining and automating delivery processes. If you have a tool that connects logistics systems, order information, inventory, and fleet data, all of a sudden you can perform delivery processes such as dispatching, route planning, vehicle tracking, and capturing proof of delivery from one central, digital interface.
Here are the features businesses should look for when selecting a delivery management app:
1. Route optimization
Route planning is an integral part of last mile logistics management. Route optimization features help enterprises find the optimal routes for complex sets of orders in a few clicks.
Some standalone route optimization software solutions will optimize routes according to a single factor such as the fastest time to deliver or the least expensive route. But businesses need to have a more holistic approach to routing that accounts for a more nuanced understanding of operational needs, which requires a route optimization feature that can consider different variables when finding the best routes. These variables might include customer preferences, driver skill, service time variables, and more. Your solution should consider all these variables and weigh them according to the business' needs.

2. Automated dispatching
One recent study showed that more than half of shoppers say that they are likely to stay with a brand that offers them same-day delivery. Offering a same-day delivery option, however, can be quite challenging for most businesses—especially if they are handling high delivery volumes. Simply put, you can't power quick delivery turnarounds if your solution requires a lot of manual massaging of routes and separate steps for routing and dispatching. A delivery management app that automates and digitizes route planning and dispatching is therefore necessary to meet consumers' demands for same-day shipping.
3. Real-time visibility
Real-time visibility allows fleet managers and dispatchers to keep track of drivers' behaviors and order statuses. Ideally, you'd be able to see every truck, driver, and order from a single screen and then drill down to details as needed. Without this kind of at-a-glance visibility (powered by constant automated status updates from drivers in the field), true agility and efficient exception management are impossible.
Your delivery management software should also go beyond allowing managers to track vehicles' locations and other order fulfillment processes. For instance, you might look for software that automatically updates ETAs based on driver status updates throughout the day.
4. Integration
Integration of systems is often a problem in last mile delivery operations. Retailers and other last mile operators often have difficulties juggling high delivery volumes with the complexities that come with using multiple third-party logistics (3PL) providers.
The right app can help by integrating your business systems with those of your 3PLs. This way, you no longer have to deal with disparate solutions and data sets—you can easily gain a better grasp of what's happening with your delivery operations, whether it's your own fleet or a contractor's.
5. Driver enablement tools
One survey revealed that 40 percent of transportation and logistics industry leaders said that driver retention and onboarding was one of their top three concerns. Drivers these days are in demand due to the ongoing driver shortage, and that problem isn't going away any time soon.
Your delivery management app should help in empowering drivers by providing quick access to delivery-related information such as route plans, order information, customer data, and additional instructions from dispatchers. The drivers' mobile app should have access to tools to complete delivery transactions like capturing electronic proof of delivery.
6. Dashboard and reports
Back office teams, managers, and executives rely on their delivery management solutions in making crucial decisions. The right solution should provide both stakeholders both easy-to-read dashboards and more comprehensive reporting functionality. Ideally, you'll be able to customize these reports to provide the most critical views, and you'll be able to easily share them across teams and groups. Naturally, this is easier when you're using a solution that sits in the middle of your last mile delivery infrastructure, offering a single source of truth for delivery-related questions.
7. Customer-centric service
It's every delivery organization's goal to improve customer experience by paying more attention to last mile deliveries. That's why the right solution helps businesses provide great, personalized last mile delivery experiences by offering real-time tracking capabilities to customers so they can know where their orders are at any given time. Likewise, the software should automate customer notifications so customers can receive real-time delivery updates. This—combined with the ability to provide customers with accurate ETAs—can help ensure that your customers aren't stuck calling in to learn about order statuses or waiting around all day for the delivery driver to show up.
There's little doubt that the e-commerce market will continue to grow. To succeed, retailers and other businesses must offer a great delivery experience by automating, optimizing, and streamlining their work processes. Selecting the right dispatch delivery management system is crucial in ensuring last mile delivery services that go above and beyond.