While simple GPS apps can guide road users to efficiently get from point A to point B according to present traffic conditions, that's not enough for drivers who need to complete multiple deliveries in a day. When drivers have to make more than a dozen deliveries per shift, typing in addresses repeatedly and being rerouted 100 times is frankly inefficient.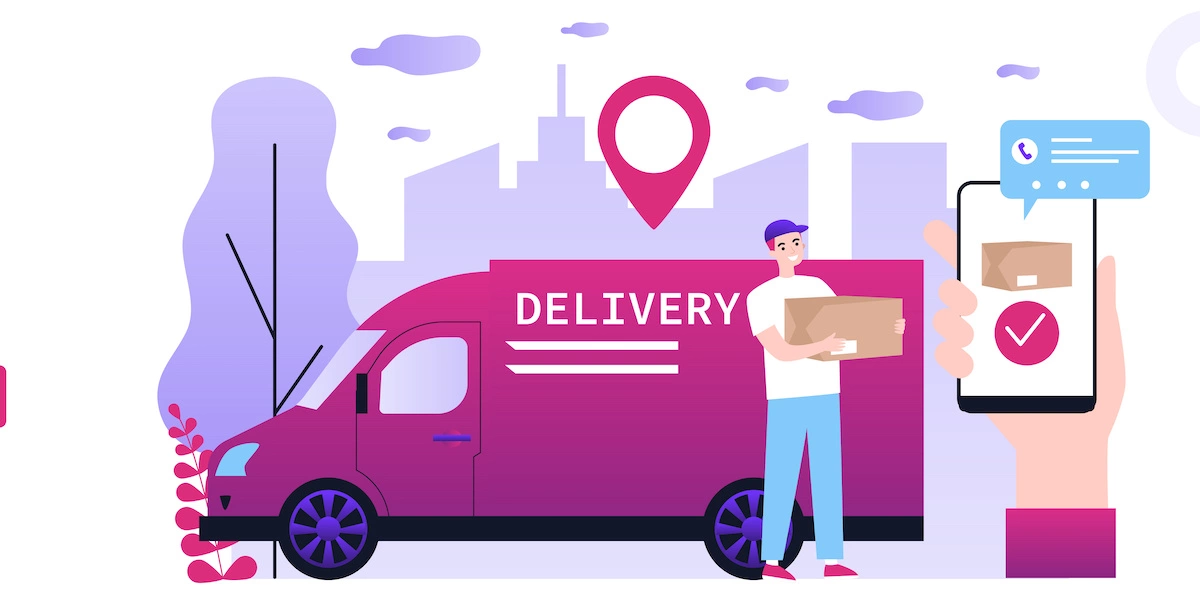 It's not that there's anything wrong with basic GPS apps—these apps just need to be paired with robust route optimization capable of seamlessly optimizing, sequencing, and dispatching a driver's tasks for the day. Simply put, you need an app with delivery drivers' needs in mind—one that meets the unique needs and challenges of your business.
Imagine executing a delivery route as if it were a game of chess, and you're using a GPS mapping app to calculate the best move. Route optimization software would allow you to determine the exact steps you would need to take to win the game by analyzing what your opponents are likely to do. This simply means that integrated tools are much more beneficial than isolated ones.
How Route Optimization Powers the Best GPS App for Delivery Drivers
At the end of the day, your GPS tracking capabilities and your route optimization need to synergize. All told, you want drivers to be empowered with apps that enable them to do their jobs most effectively, while ensuring connectivity and visibility across the last mile. In other words, connected systems with strong data integration are a must.
From a routing perspective, business constraints like specific delivery windows need to be taken into consideration by the software. Your solution should be able to use this information to calculate the most effective and cost-efficient delivery routes for an entire fleet. Simply put, the right software solves the routing and scheduling problem for fleets, allowing drivers and fleet managers to devote more time to other tasks.

Combining the best GPS apps with route optimization software can benefit businesses, delivery teams, and customers in many ways:
Improved workload for drivers: Advanced route planning offers evenly distributed workloads for fleet drivers. The software takes into account the size or capacity of delivery trucks to ensure optimal use of trucks, minimizing trips back to the hub or depot.
Smooth driver breaks: The right software helps ensure smooth driver breaks, another crucial aspect of delivery routing. The software incorporates the drivers' required breaks in the planning process in such a way as to have the least impact on a delivery route while complying with all local and federal regulations.
Easier delivery tracking: No one wants the last mile to be a black box. Luckily, GPS tracking—combined with streamlined delivery status updates—can give you a clear picture of how your deliveries are unfolding in real time.
Deeper operational insights: Advanced route planning software enables fleet managers to improve planning by providing them reports and analytics that offer insights about shift changes, areas of frequent traffic, recurring deliveries, among others. When your GPS tracking can capture even more granular data about deliveries, the resulting insights become that much more powerful.
Improved customer satisfaction: Route optimization and GPS tracking together ensure better on-time delivery, which results in happy customers who will remain loyal to your brand.
Revenue growth for businesses: Efficient route planning enables enterprises to cut down planning time by a huge margin and increase delivery capacity and profits.
Features that Complement GPS Apps
Given the many choices available, how should you choose the right GPS app for your delivery fleet? Below are features to look for.
Dynamic and precise navigation
It's crucial that drivers can easily navigate their routes during the delivery process. Having them arrive at each stop as quickly and easily as possible will make the delivery process smoother for both of you.
Robust software provides drivers with detailed driving instructions after calculating the shortest delivery routes. Drivers will then receive the instructions on their mobile driver apps and can follow the directions on their own devices.
Real-time adjustments can also be made to driving instructions according to real-world conditions. Should conditions on the optimized delivery route change, the software will automatically determine the best alternative route, and you can update the driving instructions and notify the driver of the changes.
Real-time tracking
You need to be able to locate your drivers along their route no matter where they are. Real-time visibility is one of the most useful features of a good solution, allowing you to provide status updates to your customers without interfering with the activities of your drivers.
With the best GPS app for delivery drivers, you can track drivers and monitor routes in real-time. Dispatchers and fleet managers then get a comprehensive picture of the routes that are in progress.
As a result, you can quickly spot potential delivery exceptions and take steps to work with drivers to resolve the situation. This also enables you to track how long it took drivers to reach their previous stops, which allows you to evaluate the performance of delivery drivers more thoroughly.
Electronic proof of delivery
Electronic capturing and storing of proof of delivery is an essential part of the last mile delivery process. Keeping a record of when, where, and which recipients a delivery was made to cut down the miss-delivery claims and potential customer complaints. Whatever app your drivers are using, they need to have these capabilities enabled to ensure that they can provide a clear record of their work.
Automatic notifications
Automated customer notifications are another feature that makes delivery logistics operations run smoothly. By automating updates, delivery drivers and dispatchers can spend less time taking calls from customers. Automated updates streamline delivery logistics and minimize potentially tense interactions with customers.
An advanced software automatically notifies customers about delivery status updates by email or SMS. Whenever a delivery is delayed, a new ETA notification is sent out automatically. This way, customers are notified when they must be home to accept a delivery, thus cutting down on missed deliveries.
The best GPS app for delivery drivers—combined with dynamic route optimization software—has the power to make your delivery operations more efficient overall. Choose a route planning software that seamlessly integrates with driver tracking and navigation. Customers will appreciate the extra lengths you're going to in order to empower your drivers and offer stellar delivery services.