DispatchTrack Announces HIPAA Compliance, with Plans to Ramp-Up Focus on Healthcare
The Silicon Valley logistics developer is HIPAA Compliant and ready to help more healthcare supply companies as a result.
San Jose, CA June 17th, 2019 By Jacob Rangel
DispatchTrack, an innovator in the logistics sector whose software streamlines deliveries, stated they have HIPAA and SOC 2 Type II compliance. This data security certification comes at an opportune time as the growing logistics firm pushes to serve more diverse partners in the medical industry.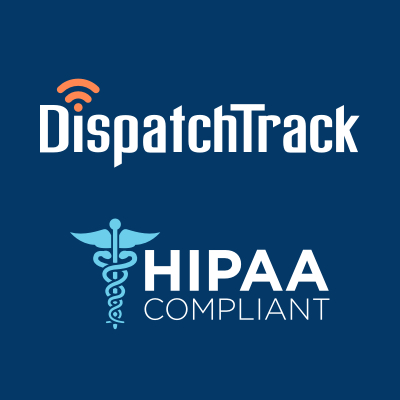 Already a provider of logistics SaaS to the healthcare sector, DispatchTrack has been deployed to help transport patients and deliver equipment to hospitals and individuals. With this new compliance level, their SaaS can help track and deliver secure medical packages
After serving retailers, 3PL, and other industries, they are ready to multiply their efforts on the healthcare front.One of their customers, Gerimed, an established supplier to Long-Term Care (LTC) patients, is using their technology to route pharmacy deliveries to the elderly in nursing homes. DispatchTrack integrates with their ERP system so they can track every box of medication or supplies by scanning them during loading and again as they come off at their destination. If they scan the wrong package during delivery, the system alerts them of the mistake.
As Peter Toon, a Managing Director at Vision Logistics puts it, "DispatchTrack has enabled us to maintain an edge over our competitors, the level of detailed information that we are able to give our customers is unrivaled."
As more companies are handling sensitive consumer information, data security is central to earning and retaining customer trust. Higher level data certified technology partners like DispatchTrack are key to continued innovation in all industries. "HIPAA and SOC2 compliance adds enhanced data security required by our Healthcare customers. I am excited to be able to bring our world-class last mile solution to the healthcare transport and service industry," explains CEO Satish Natarajan.
Being HIPAA compliant and SOC2 certified confirms DispatchTrack's handling of customer information, servers and reporting demonstrate a high standard of data security. It's been an exciting year for the Silicon Valley-based SaaS company after making some big hires and continuing to out-innovate their competition with new features rolling out every quarter
About DispatchTrack
DispatchTrack is a privately held SaaS company whose software powers over 35 million deliveries per year. The company has a strong customer base in the furniture and appliance industries with more than half of the top retailers using their software to schedule, route and deliver to the home. Their logistics solution is gaining significant traction in Food, Building Supplies, and Healthcare and they currently have offices in San Jose CA, Charlotte NC, London UK, and Hyderabad India.
###
If you would like more information about this topic, please call Jacob Rangel at (866) 437-3573 or email him at Jacob@dispatchtrack.com