The coronavirus pandemic has hampered supply chain and logistics companies' performance and brought uncertainty, testing industry player's resilience.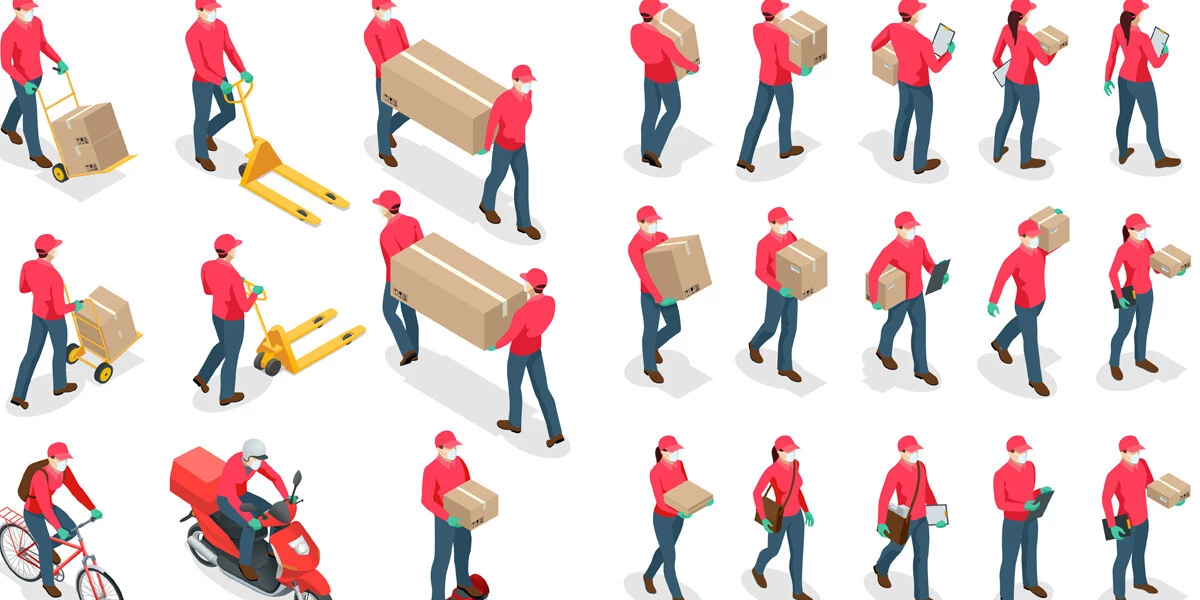 Restrictions and lockdowns have forced businesses to adapt and craft crisis management strategies to handle the impact on their operations. And as countries and states begin to re-open the economy, companies must also move towards recovery mode by implementing measures needed to adapt to the new normal.
Below are four strategies supply chain and logistics firms can adapt during the coronavirus pandemic.
1. Contact-free Delivery
The pandemic is forcing everyone to re-design workflows to protect both employees and customers. According to Mckinsey & Company, it is now necessary to accelerate digital options and make physical operations touch-free to safeguard both employees and consumers' health.
As such, businesses must implement some form of contact-free or contactless deliveries and simplify the proof of delivery process to minimize the possibility of infection. In the United States, there has been a 20 percent rise in the preference for contactless operations. Enterprises must do away with personal interaction where the delivery employee will ask customers to receive packages and sign for them personally.
Businesses must invest in contact-free delivery that will allow them to capture the client's signature digitally on the proof of delivery. This eliminates the need for drivers to hand their mobile devices to customers for their signatures.
At DispatchTrack, our contact-free delivery technology will send an automated SMS message or email to the customers to capture their signatures as well as provide a timestamp of the delivery.
2. Increase Communication
The Coronavirus pandemic brings panic, uncertainty, and low morale in organizations. As everyone deals with disruptions in productivity and work arrangements, businesses must offer simple yet effective communication to both employees and customers. Maintaining open communication lines is imperative to help those within the organization deal with the changes and engage with partners, local stakeholders, and customers.
Internal Communication
Employee communication requires having a single source of truth or the practice of having a structured information model all in one place. This means that any updates or messages crafted for the employees must come for a single source that is easily accessible by employees such as a closed group in a social media platform or an intranet. Businesses should make their messages clear and simple.
The communication must be two-way. Hearing workers' concerns helps them gain confidence that management is making their welfare a priority.
External Communication
According to Mckinsey, transparency is a must for supply chain and logistics companies.
Thus, it is required for companies to communicate honestly with their clients, third-party partners, and other stakeholders. There is a need to offer accurate information on what the company is doing to keep both employees and customers safe.
Offering detailed information on how changes in operations will impact customers is necessary. Additionally, promotions or new service offerings must be communicated more tactfully and sensitively, keeping in mind that many are currently experiencing economic hardships these days.
3. Cultivate Confidence
Transparency is key to earning the trust of consumers. For supply chain and logistics companies, this means setting expectations properly regarding delivery times. This is not the time to leave customers hanging or miss the delivery windows.
Businesses must also offer customers quick ways of getting in touch with the company, which can be accomplished by setting up call centers or an email or social media support team ready to respond to customers' inquiries.
During these anxiety-inducing times, the management must project strength in front of the employees. Putting an air of confidence for internal teams will go a long way in cultivating a positive mindset within the organization despite the pandemic's demoralizing effects.
4. Be Flexible
The COVID-19 pandemic will not last forever, but changes in business models and consumer preferences are likely to outlast the present health crisis. Take China's case, where there is a reported 55 percent increase in consumers likely to use online grocery shopping permanently. As such, companies need to be flexible by crafting more sustainable strategies.
By now, companies should already be analyzing each of their operational processes to determine which ones to streamline, simplify, improve, or strengthen. Listening to employees on how to better improve the workplace is a must as on-the-ground insights can help address inefficiencies.
There's no denying that the coronavirus is disrupting the way businesses work. For supply chain and logistics companies, adjustments to ensure the safety of both employees and customers, effective communication, flexibility, and building confidence are necessary strategies so they can adapt to the new normal and prepare for the post-pandemic times.