Without route mapping software, fleet operators and managers would spend most of their working hours guessing if they will meet promised delivery times. They'd be stuck calling and sending messages to drivers simply to know where they are, and they'd struggle to optimize capacity or keep customers in the loop.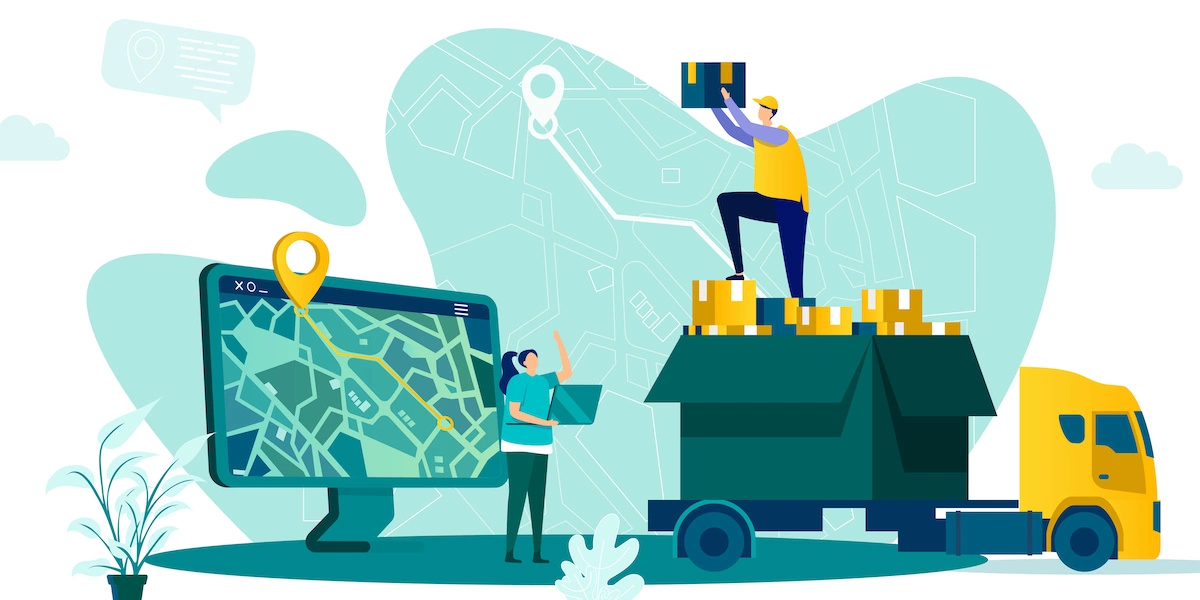 In contrast, having the ability to plan routes and manage resources efficiently and track delivery teams in real-time allows you to manage operations more smoothly. A route mapping solution offers better control over routes and drivers, improved visibility on the shipments, and automatic updates so businesses can offer great delivery services to customers. In this sense, it can have a transformative impact on last mile supply chains. But is it worth the price tag?
What Is Route Mapping Software?
Route mapping software is responsible for finding the quickest and most cost-effective routes by assigning the right orders to the right drivers and sequencing them in the most efficient possible way. In this way, it automates route planning, paving the way for a more efficient and streamlined approach to route planning. Most software use machine learning and artificial intelligence to gather past data and learn from it to improve current routing strategies. This can also be a big help in determining ETAs for each stop on a given route—which is something that's frankly impossible to do successfully by hand.
Do Businesses Really Need to Invest in Route Planning Software?
Last mile delivery businesses face common transportation-related challenges. Below are some of the main challenges that a route mapping solution might be able to address.
Driver shortages
Year after year, the transportation industry has been identifying driver shortage as one of the industry's top concerns. The pressure and the long hours are some of the reasons why there is a lack of available labor in this area, while the implementation of the Hours of Service rule arguably increased pressure even further.

Fleet routing software may not help the perception of would-be drivers outside the industry, but it can help companies improve the working conditions and experience of their drivers. How? By ensuring that they're not wasting their time with inefficient routes that result in fewer stops and thus worse remuneration.
New consumer demands
Consumers' demands are not what they used to be. These days, they expect easy communications from delivery drivers, tightener delivery windows, and automatic updates on shipping status, to name just a few. This puts a lot of pressure on both your delivery operations and your technology.
More delivery options
Businesses that are engaged in scheduled deliveries are currently facing challenges such as higher demand for fast deliveries, higher e-commerce order volumes, and diversification of delivery options. This adds complexity to an already complex process, meaning that the possibility of creating optimal routes by hand becomes even more remote.
Increased real-time reporting
There is a higher demand for a higher level of real-time reporting across the supply chain to increase operational efficiency and improve service levels. Businesses and consumers alike want the ability to monitor the progress of their shipments and orders. At the same time, you don't want to give consumers real-time visibility into routes that are in complete disarray.
How the Right Route Mapping Solution Solves Delivery Challenges
Simply put, the above challenges can all be addressed with a route mapping solution. If you're wondering whether the right truck routing software can really make a difference in your operations, here are some questions to ponder on.
How do you currently plan routes?
How do you reschedule routes and communicate these changes to both drivers and customers?
What's your average cost per stop?
How do you handle requests for changes in delivery times and drop-off addresses?
What's your approach to managing seasonal spikes in order volumes?
Companies that are still planning routes manually and having a difficult time adjusting to customers' requests will benefit greatly by investing in a route mapping solution. Of course, even some businesses that utilize legacy routing systems will have trouble giving satisfying answers to these questions—which is proof that those legacy systems aren't the right route mapping solutions.
A modern, cloud-based route planner that's integrated into an end-to-end logistics solution can help you find the most cost-effective routes, maximize productivity, and satisfy the increasing demands of consumers.
Automated Planning
A route planning app simplifies route planning by automating the process, enabling route planners to come up with the most efficient routes in a matter of minutes. It allows businesses to ditch the messy paperwork and organize their route plans in the cloud. Route planners can then plan optimal routes for all drivers in advance and even fit last-minute changes or on-demand orders on the fly.
The right solution will also provide full visibility of the drivers' movement, which is crucial in providing customers with accurate estimated times of arrival (ETAs.)
Improved Driver Safety
If your solution offers full visibility on drivers' movements and confirms driver status and location without requiring you to send messages or call drivers, you can decrease distractions and let drivers do their jobs with full concentration. If you can integrate telematics and GPS tracking, you can also allow fleet managers to identify and correct unsafe driving practices.
With GPS tracking, you can also prevent vehicle misuse and even possible delivery vehicle theft. This helps in reducing drivers' frustration, as they're provided with trucks that aren't in danger of suddenly breaking down.
Maximized Resource Utilization and Productivity
The right software helps companies balance delivery volumes with existing drivers, vehicles, and equipment. It finds the most cost-effective routes, which in turn increases the productivity of drivers and maximizes resource utilization.
This means that you can do more business without investing in more trucks—which can have a huge impact on your bottom line and ROI from the software investment.
Better Customer Experience
Companies must always find a way to give what their customers want. The route mapping solution helps businesses provide customers with accurate ETAs and more delivery options. Plus, the software also allows fleets to accommodate last-minute requests from customers. All of these factors add up to more satisfied customers and fewer disruptions—both of which can go a long way towards making your technology pay off.
Cost Savings
Route mapping software helps enterprises save on fuel costs, extend the life of their delivery vehicle, cut down on unnecessary overtime costs, increase drivers' productivity and accountability, and ultimately power a significant return on investment.
Fleet operators today are facing a host of new challenges—luckily, many of them can be overcome by investing in a route mapping solution. After all, investments in the software will result in more efficient fleet operations, cost savings, keep drivers safe and more satisfied, and improve customer experience. In this way, route mapping software is indeed worth the investment.