Logistics route planning and optimization tools are dramatically changing how businesses execute their logistics and delivery operations. There was a time when consumers were satisfied when enterprises offered home delivery services even if they had to wait weeks for the delivery, but those days are gone now.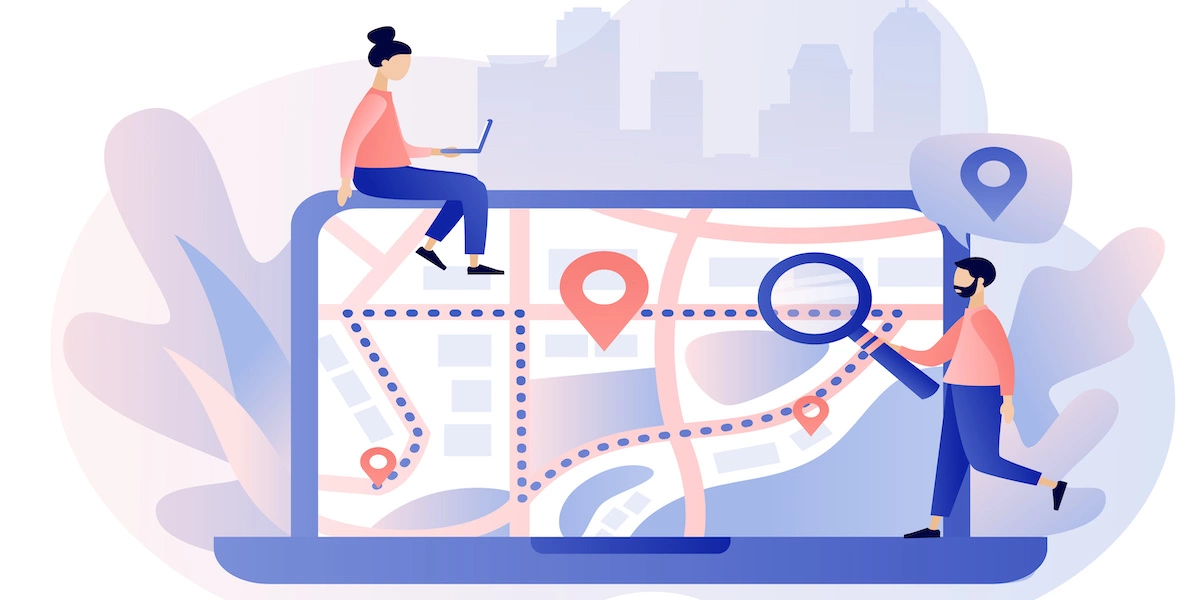 That has plenty of implications for modern businesses, but one of the most important takeaways is that old-school routing workflows aren't going to cut it anymore. Conventional route planning and scheduling can take many hours, and results are often inefficient and cost-ineffective. As the e-commerce market grows, consumer demands also increase, putting pressure on your delivery routing capabilities.
To satisfy consumers' demands for fast and reliable shipping, businesses must opt for route planning and optimization tools capable of handling complex sets of parameters, from driver skill requirements to customer time window requests to labor limitation. Scheduling and route planning are complex processes, and they require taking into consideration factors like weather, traffic, and driver and customer availability in a way that neither manual planning in Excel nor legacy technology can really handle.
Luckily, modern delivery route apps allow businesses to maximize delivery stops and can account for many variables affecting delivery operations. In this way, investing in and implementing logistics route planning software with these capabilities enables enterprises to eliminate operational inefficiencies.
A robust route planning tool is crucial given that businesses must meet customer delivery requirements while ensuring low operating costs. Providing drivers with cost-effective routes each day can translate to increased customer satisfaction, fuel savings, and lower overall operating expenses for the business.
Why Conventional Route Planning Doesn't Work
You might have already picked up on the answer to the title question, but we don't mind stating the obvious occasionally: your logistics route planning shouldn't be done in Excel. Traditional route planning strategies and methods can't keep up the businesses' growth. Fast-changing expectations of customers, increasing operating costs, and demand for shorter delivery time windows all make conventional route planning strategies outdated.
For one thing, traditional planning involving multiple human planners and spreadsheets can't generate accurate expected times of arrival (ETAs). For another, there's too much complexity to make cost optimization a realistic goal. Here are a few other pitfalls that come with manual routing workflows.
Manual dependencies
The lack of automation in conventional planning limits your ability to study past problems and routes and analyze data for more strategic decision-making. It's hard to chart out cost-effective routes when there is a lack of access and availability of historic data. You need to account for as many previous deliveries as possible when calculating service time expectations, drive times for different regions and loads, etc. And you really can't make that work by hand.

Low productivity
A lack of cost-effective route planning tends to result in low productivity. Route planners take much longer to do their jobs, and drivers (lacking efficient routes) aren't able to complete nearly as many stops per day. Conventional route planning renders businesses incapable of keeping up with customer demands for cost-effective, timely, and safe deliveries.
No real-time visibility
Manual route planning does not empower real-time visibility, which results in an inability to meet customer expectations, mishandling of deliveries, and increasing operational costs. Being able to keep track of drivers and vehicles in real-time would help fleet managers handle any problems or exceptions that happen, but barring that the last mile remains a black box.
Unhappy customers
The modern customer is no longer satisfied with a static tracking number and has little patience to call the customer service team to ask for an update on the delivery. Consumers now demand the ability to track their orders on their own, any time and anywhere. Conventional routing methods deprive customers of information on their orders as they can't predict accurate ETAs. Should a delay happen due to factors beyond your control, the customer won't be informed of the new ETA. This lack of communication results in poor customer experience, which can negatively impact retention rates and reputation.
How Logistics Route Planning Software Helps
The right delivery planning software offers the most cost-effective routes according to specific parameters set by your business. Routing software uses both real-time constraints and historical data into account in calculating the optimal schedules and routes.
Spreadsheets and free route planners can't scale, they can't account for complex parameters, and they can't give you increased insight into delivery performance. In contrast, logistics routing software offers a number of benefits:
Automated route optimization
Smart logistics route planning software finds the most cost-effective routes by taking into account historical data and other factors such as driver skill, traffic patterns, driver availability, and so on. Not only does this enable you to reduce the number of hours it takes for your planners to find and dispatch the ideal routes, it saves your drivers time on a per-stop basis, empowering increased productivity.
Continuous improvement
The best route optimization software runs on machine learning algorithms, meaning it can self-learn from historical data. For example, machine learning-powered solutions can analyze past data to self-learn the right address for a particular customer, which it then saves to the system. This same technology can help you achieve ETAs that are 98% accurate, which can have a huge impact on customer satisfaction and first time delivery success rates.
Real-time visibility and tracking
Connected logistics software should also offer real-time updates on drivers' locations and order statuses to ensure that the last mile remains visible. When you can spot delivery exceptions as they're emerging, you can be agile and proactive in the way that you manage them. In this way, real-time visibility and tracking help ensure timely deliveries.
As routing requirements for most businesses increase, companies must rely on the right technology to keep up with increasing customer demands and a competitive business environment. In the end, logistics route planning software is a powerful tool that can improve delivery operations. Unlike planning routes using Excel sheets, route management software can help you find the most cost-efficient routes in just a few clicks. From there, virtually every other delivery gets smoother and easier.