Almost all providers claim to have the best route planner for delivery drivers. This shouldn't be too much of a shock, but it can still make it quite difficult to choose a route planning app for your company that actually delivers results. You need to perform serious due diligence into the route optimization software and the provider offering it.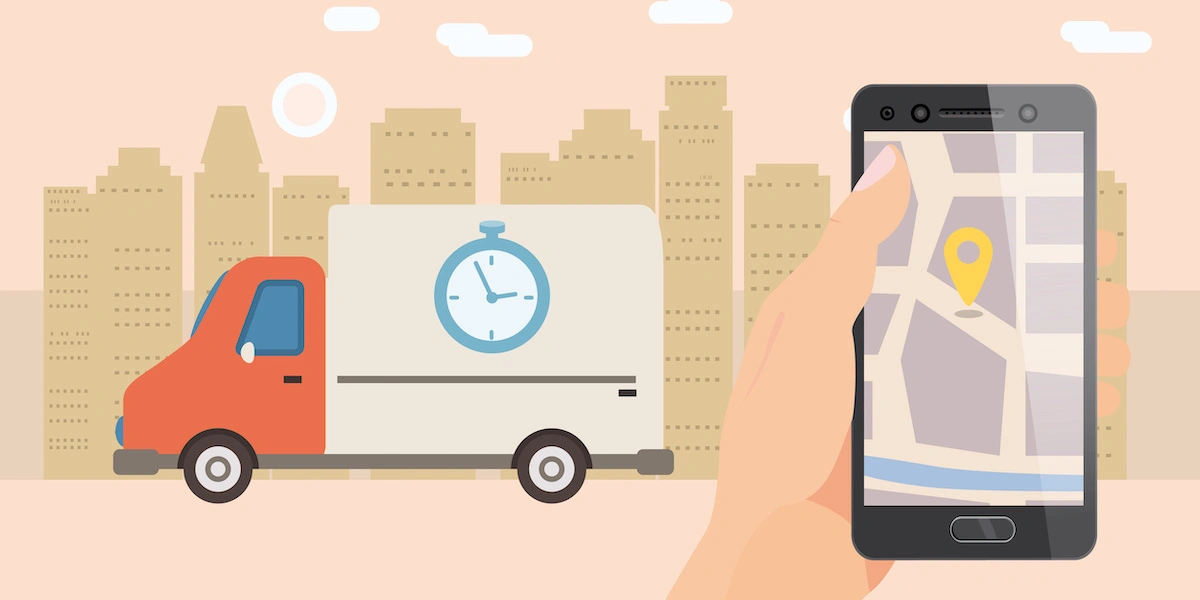 But, ultimately, some of the most important change agents within your company are going to be your delivery drivers. If they don't like the technology you adopt, you might have issues ensuring route execution—but if you adopt technology that actually works for your drivers, you're more likely to have a successful rollout. Here are some features to look for when choosing the best route planner for delivery drivers.
The Best Route Planner for Delivery Drivers
Dynamic Route Optimization
The best route planner app for delivery drivers can optimize routes dynamically and solve the thorny problem of vehicle routing. Dynamic routing is more in tune with actual delivery day conditions than static route planning, which might only be done a few times a year at most. Dynamic routing, on the other hand, creates new routes every day based on the actual orders that have come in—in this way, it can be a valuable tool for ensuring that the customer's expectations are met without compromising performance.
Dynamic route planning software should be capable of calculating and planning routes quickly, and it should be able to take into account a wide range of constraints. An app should consider factors such as time windows, traffic patterns, capacity parameters, driver skill, driver speed, service times, and much more in order to create routes that don't just look good on paper, but actually work.

Real-Time Tracking
Real-time vehicle tracking is another essential feature to look for. Simply put, you will lose the trust of your customers if you promise them deliveries at certain times but arrive late. At the same time, you won't be able to support your drivers in real time—when things start to go wrong, they'll be on their own.
You need to be able to track your drivers' location with GPS and automated status updates, such that you can provide an accurate expected time of arrival (ETA) to your customers, creating a sense of trust. To avoid failed deliveries and to ensure transparency, your software should allow customers and dispatchers alike to track orders in real-time.
Mobile App
A mobile app for iOS and Android should be available so you can easily dispatch stops to drivers and monitor on-road activities while executing routes. This is where you can empower drivers with tools that will actually make life easier for drivers.
For instance, your app might have an electronic POD feature for drivers to capture photos, signatures, and notes digitally. This streamlines the process of proving delivery for drivers. At the same time, it helps ensure that there's a clear record of successful deliveries—enabling them in many cases to get paid that much faster.
Ease of Use
Fleet managers and route planners already have enough to do, so they certainly don't have time to fuss with arcane technical details every time they need to adjust a route plan.
The same applies to your drivers, who have to deliver on schedule at all times. There is no sense in choosing a route planner that makes your drivers' jobs harder rather than easier. Thus, delivery planning software should be simple to learn for your drivers, route planners, dispatchers, and fleet managers, alike. This starts with offering a driver mobile app that runs on devices that drivers already have. From there, look for something that doesn't require a ton of extra training before drivers get the hang of it.
Robust Analytics
Your route planning software should include analytics and reporting features to provide a detailed analysis of your delivery operations. Among the information provided should be fuel consumption, planned routes vs actually, stops made per day, cost to deliver, etc. Again, this can help you improve efficiency over time, which only makes life easier for your drivers.
Scalability
Having a scalable route planner is crucial if your business is growing. Right now, you may be able to use a multi-stop route planning solution that plans a limited number of routes, but what if your operation expands?
A delivery driver route planner app needs to be scalable to allow for maximum efficiency so you can have unlimited stop per route, route planning, saved routes, and data storage capacity. Simply put, you need a route planning app that can evolve with your business.
Streamlined Driver Training
The best driver mobile app is one that doesn't require any dedicated driver training. The features, functionality, and UX should all be intuitive enough that drivers can simply download the app, sign in, and be ready to go.
It is possible, however, that you will need some assistance at times. Make sure that the software provider also provides you with an onboarding program so you can become familiar with the software and get assistance if you run into any issues.
Responsive Customer Support
Finding the best route planner for delivery drivers partially comes down to finding the right capabilities. But it's not all about features: you need to work with a software provider who will actually have your back when you need support.
For starters, the provider's support staff should be easy to reach. That way, you can ask for assistance anytime. Otherwise, you'll be wasting valuable hours waiting for help or answers to your questions. It would be ideal if support staff could be contacted around the clock.
There should also be multiple ways to contact customer support, including via phone, email, and chat. Make sure to question the delivery routing software provider regarding the kind of customer service it offers to determine whether indeed it is deserving of your money.
It can be daunting to find the best route planner for delivery drivers for your fleet. But if you look for something that's scalable, easy-to-use, and agile, you can get more out of your technology while empowering your drivers with the tools they need to do their jobs more effectively. In other words: the right route planner is a win-win for you and your drivers.