Companies with last mile delivery operations are facing more challenges and competition these days. They are dealing with driver shortages, shifting customer expectations, and difficult market conditions.
These issues and other circumstances are forcing organizations to manage their distribution operations more diligently and efficiently while considering all aspects that impact their business such as customer experience, delivery service offerings, driver and vehicle performance, costs, and fleet productivity.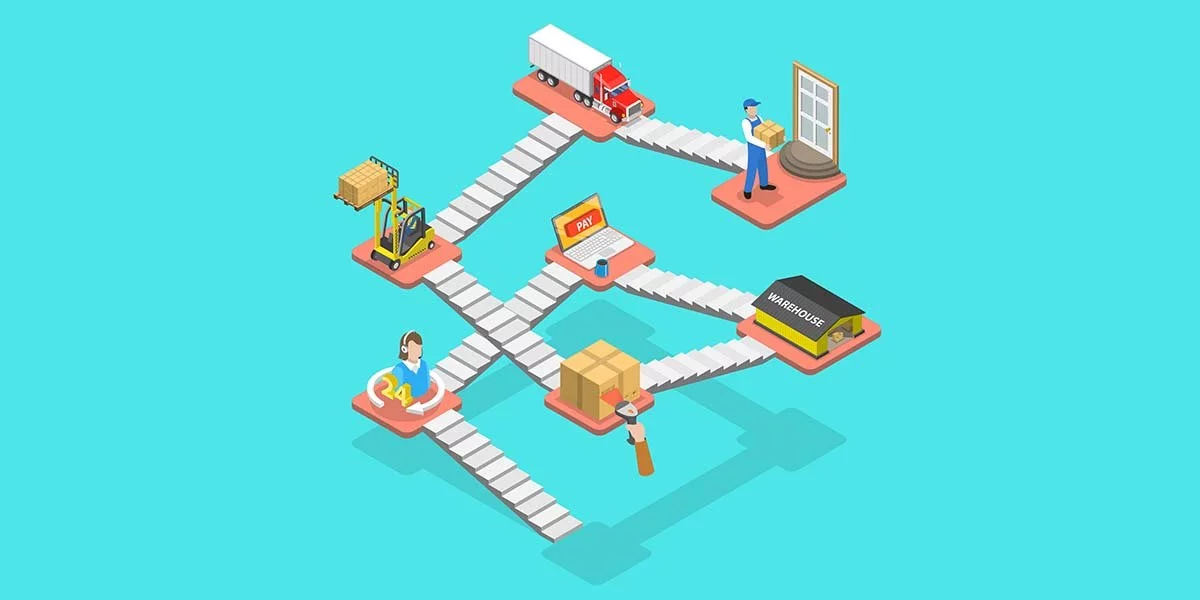 Providing exceptional customer service while effectively controlling distribution costs is a tough balancing act. Evaluating various best practices in last mile delivery operations greatly helps in streamlining delivery processes. This is the only way companies can retain and attract new business as well as maintain their competitive advantage.
There are different approaches to optimizing last mile delivery service. Below are the best practices companies can adopt to establish, manage, and measure the effectiveness of their last mile delivery operations.
Creating a Bold Plan
Strategies and technologies being implemented and used in last mile delivery operations have changed significantly in recent years. What was considered the best a few years ago is likely already considered obsolete or has been phased out totally. As such, businesses should constantly evaluate their strategies and their implementation to ensure that they are still up-to-date and best in class.
A thorough evaluation then leads to a new plan, one that's bold yet achievable. Companies in the process of creating new plans must look outside their organization and ask these three questions.
What's the last mile of delivery service that offers more value to customers?
What are competitors doing with their delivery operations that are causing our organization problems?
How are other industries handling their last mile delivery operations to gain a competitive advantage?
Choosing and Investing in Technology Wisely
Great last mile delivery strategies can only be executed well these days with the right technological solutions such as mobile apps, telematics, data analytics, and dynamic route planners, to name a few.
Advanced last mile delivery solutions can bring significant improvements to operational efficiency as well as level up customer satisfaction scores.
Standardizing and Automating
Planning for optimal last mile delivery operations means using the best practices for route planning. Route planners' competency levels vary, and those who build route plans from scratch are at a great disadvantage.
Companies can empower their route planners by equipping them with the right tool. It starts by standardizing and automating route planning with the right solutions. Businesses should also spend time to determine how other companies with efficient last mile delivery operations use their data so that the same can be used along with advanced dynamic route planning software.
Choosing the Right Metrics
Many businesses fail to spot problems and inefficiencies, as they are still using traditional logistics metrics like on-time-in-full and costs to measure the effectiveness of their processes. Companies with efficient last mile delivery operations leverage metrics that do more than measure delivery operations. These metrics include the voice of the customer, revenue contribution, and competitive differentiation, which, when analyzed together, can capture both delivery capability and performance.
Preparing for the Unexpected
There are many unexpected conditions such as traffic jams, temporary road closures, and bad weather that can affect delivery operations greatly. To ensure timely deliveries, companies must also prepare for the unexpected.
Contingencies must always be in place given that even the best-laid plans go wrong. Having full visibility into delivery operations via predictive ETAs, real-time GPS, and dynamic route planning will aid the dispatch team to proactively respond to any situation affecting drivers' schedules. Likewise, automatic notifications to customers help manage customers' expectations, which can lead to higher customer satisfaction levels.
Managing Consumers Effectively
Customers' actions are crucial elements in a company's delivery operations, as they greatly impact the delivery's success. It's not enough to review customer engagement and satisfaction; businesses also need to manage consumers effectively.
Proactively ensuring that the customer is well-prepared for the delivery is essential in ensuring both a successful delivery and high customer satisfaction scores. Preparing the customer for delivery entails real-time updates on the delivery so the customer is well aware of the expected time of arrival (ETA). Having a mechanism for two-way communication between the delivery driver and the customer also is necessary.
Some companies also offer incentives to consumers who consistently meet delivery requirements. Empowering consumers with information as well as offering them incentives for meeting delivery requirements reduces delivery delays substantially.
Likewise, companies must also find a way to push customers to choose optimal delivery times. This means providing incentives to shoppers who choose delivery options that are both cheap and feasible to do for the business. Steering customers to optimal delivery schedules can be done by eco-delivery options or dynamic pricing, to name a few options.
Empowering Drivers
The driver is a critical figure in the delivery process. A great driver sticks to the route plan, communicates with the dispatching manager or team regarding any problems, and limits delivery stop times at the bare minimum. Companies can help their drivers reach higher performance levels by tracking and providing real-time alerts or messages. Coaching them to correct any bad behavior also helps drivers be great at their jobs.
Empowering drivers is possible with real-time GPS tracking systems, smart dispatching solutions, and mobile apps. These solutions help managers by alerting them when drivers don't follow route plans, offering drivers a way to meet delivery time windows, and generating data on drivers' performance.
Rolling Out New Workflow Processes Smoothly
Implementing best practices with the help of technology requires a proper roll out to employees. Businesses cannot expect to simply purchase the best technological solutions on the market and hope that they can work their magic. Companies must learn how technologies will change the workflow and roll out the new workflow processes to employees, ensuring that personnel affected by the changes can adapt to them easily.
Additionally, the company should have the ability to keep track of the improvements of new solutions and workflows and ensure new learnings are communicated and addressed by management.
Effective strategies involve a closer examination of current workflows so businesses can make necessary changes. Having a plan and choosing technology and metrics wisely are essential to empowering drivers and managing customers, and thus help any business with last mile delivery operations be more competitive.