Last month at Manifest, DispatchTrack co-founder and COO Shailu Satish sat down with Russell W. Goodman at Supply Chain Brain to discuss some of the most important trends impacting last mile delivery. This post has been lightly adapted from their conversation. You can also check out the full interview with Shailu at Supply Chain Brain's site.
Big and bulky deliveries have always come with their own unique challenges—and in the era of Covid-19, those challenges really came to the fore in a way they previously hadn't. More and more consumers have become comfortable with online shopping in a way that they might not have been in the past. Purchases of large items like couches, beds, and exercise equipment that used to happen in brick and mortar retail settings are now just a matter of clicking a few buttons and waiting for the truck to arrive.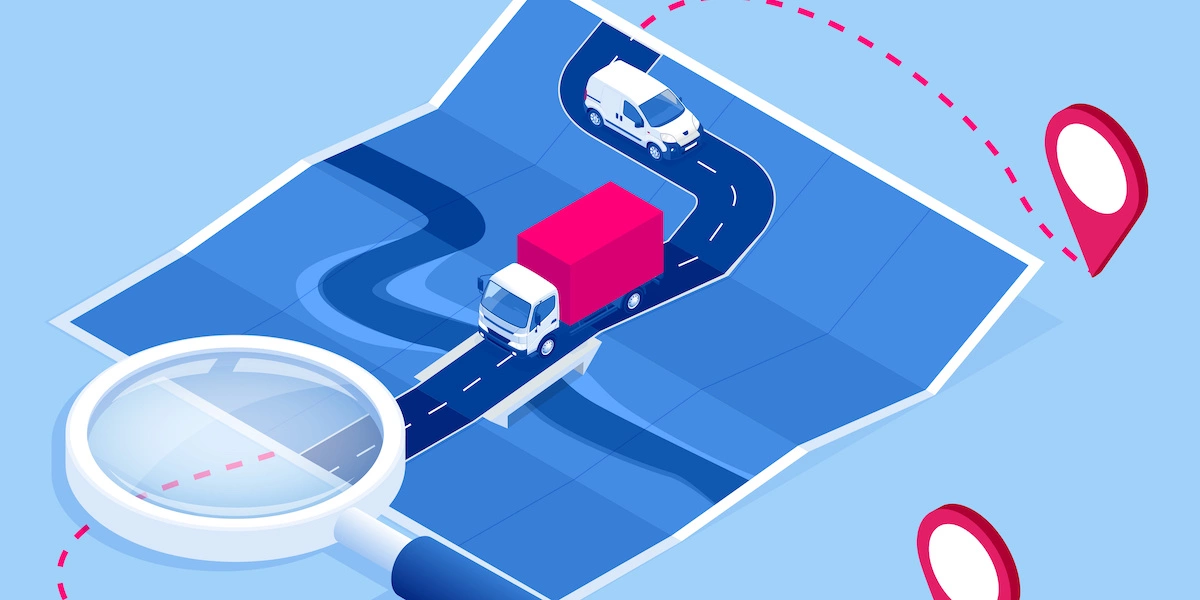 This is a big shift: the barrier to making a sale is lower than it might have been a few years ago, in part because shoppers aren't worried about physical proximity anymore. Of course, this can be a double-edged sword: yes, order volumes in many areas are up—but to capitalize on this trend a lot of businesses are finding that they have to reinvent themselves and innovate within their transportation networks. This push towards meeting new consumer expectations is rapidly driving important trends in last mile logistics.
All Brands Are National, Which Means They Need National Transport Networks
Like we saw above, consumers aren't tied to brick and mortar shopping anymore. If someone moves from Texas to California because they're now working remotely, they won't necessarily see that as a reason not to shop at their favorite Texas-based furniture outlet. After all, they know what they like, and they know what they're getting when they shop with that company. The question is: how does a local retailer get their products halfway across the country without breaking the bank?
Obviously, you can't ship a single couch all the way to California to fulfill one order—your profit margin would vanish. This means that you need to find a way to extend your existing transportation network to cover that area, or you need to work with 3PLs with existing national transport networks to find an efficient way to transport orders.
Working within an existing network helps you manage delivery costs, and it helps you get the delivery order fulfilled more quickly. But for many companies, this is a huge departure from the old way of doing things, and it comes with real challenges. How do you maintain visibility over deliveries when you're outsourcing to a third party? How do you make sure that the delivery is doing justice to your brand? After all, you want to make the sale—but you certainly don't want to risk giving a loyal customer a poor experience of your brand.
Logistics Is a Game of Minutes—And Speed Has Never Been More Important
A national transportation network is the first hurdle you need to clear in order to capitalize on the e-commerce boom—but that's not necessarily enough to meet consumer needs in every case. Modern buyers want what they want, when they want it, and they're not afraid to switch to another product or company if they can't get their order delivered quickly.
This is why we're seeing more and more AI in the modern supply chain—a trend that we expect to keep growing in 2022. Football may be a game of inches, but logistics is a game of minutes. And when you're trying to optimize a million different things to get the right product to the right place at the right time, AI is the only way you can take in all the relevant data that goes into accurate route plans and make sense of it in a timely manner.

When you try to plan routes by hand, you might be able to visualize a fairly efficient grouping of stops into distinct routes, and you could probably find a decent sequence for many of those stops—though it will certainly be a time consuming process. But when you start getting into the nitty-gritty of which customer orders are supposed to arrive at what times, which stops need drivers with special skills, which vehicles are required for which jobs, and more, the task becomes a whole lot more difficult.
On top of that, you need to find a way to estimate what time the truck is actually going to arrive at each stop. This isn't just a nice-to-have. If you don't have a decent estimate of when each delivery should be completed, you might over- or under-utilize your capacity for the day, with some stops getting pushed to the next day.
By factoring in all of the constraints that we've been discussing, AI-powered route optimization can cut through the complexity to provide efficient routes and accurate ETAs for each stop. Not only that, but it can do so much more rapidly than would be possible with a manual process. The result is that businesses can create routes more quickly, deliver more orders per route, and ultimately shorten lead times to customers. This is huge in the world of sky-high expectations and spiraling supply chain costs, which is exactly why we expect to see more and more AI adoption in the last mile in 2022. Speed and accuracy of delivery are absolutely going to determine winners and losers. And the only way to win in this game is to be backed up by AI-based technologies.
Customers Are Getting Involved in Green Logistics
There's been a lot of pressure in the last few years to fulfill orders faster over a wider area—pressure that's already shaping the way that businesses of all stripes carry out their deliveries. At the same time, there's another current of pressure building up slowly but surely: the pressure to do all that while making your logistics more sustainable.
This might sound like a contradiction, but modern consumers are starting to show a willingness to vote with their wallets on the question of environmentally-friendly delivery operations. On the one hand, they're becoming more inclined to support businesses that they know are taking concrete to make their operations more environmentally friendly. On the other, they're starting to show a willingness to actually select greener buying and delivery options when given the choice.
A lot of this comes down to education and transparency. When someone knows that same-day and next-day shipping options are less eco-friendly than somewhat slower delivery turnarounds, they might opt for the eco-friendly option.
This kind of engagement to get customers involved in the sustainability process is going to become more commonplace over the next year or two. We expect to see more and more companies letting consumers know at checkout—or at the delivery scheduling stage—that they can help decrease emissions by making a greener choice. Ultimately, this kind of engagement will have a big impact on how customers perceive the companies they buy from.
At the end of the day, though, this kind of engagement requires you to already have the ability to decrease emissions across your transportation network. This comes down to finding places where you can shave miles off the amount being driven to fulfill orders. A mile less driven is good for the environment. Here, AI can help businesses to shorten their routes and thereby drive fewer miles. By the same token, it can help ensure a reduction in failed delivery attempts (by providing accurate ETAs), resulting in an even greater reduction in fuel consumption.
It's in the nature of global logistics that no one can say for sure what the future will hold. But it's not too early to make an educated guess about the next few years. As consumer habits and preferences shift, AI and sustainability are likely to stay top of mind in last mile delivery logistics. By keeping up with what's coming down the pike in the industry, businesses can set themselves up for future success in this complex, highly-competitive field.