The third-party or in-house delivery debate is very much alive due to the rising popularity of eCommerce. These days it seems consumers order practically everything online, from food, fashion, gadgets, and accessories, and they expect fast delivery once they click that buy button.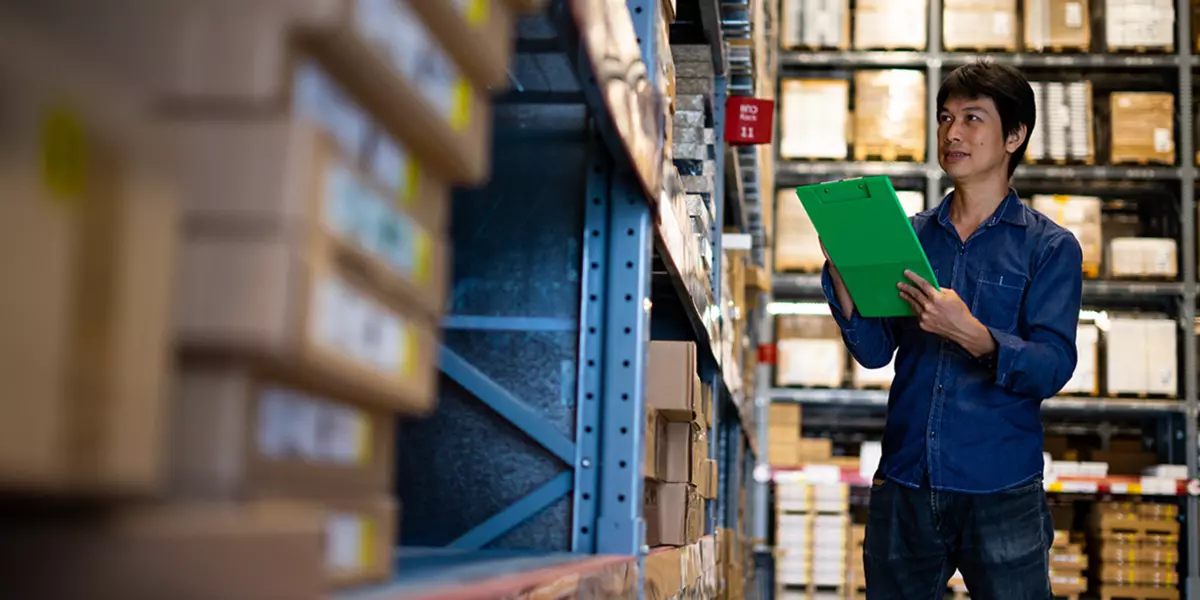 To keep customers happy and loyal, online sellers must provide a seamless delivery experience, or else they may fall behind their competitors. A study in 2015 showed that 51% of shoppers don't bother completing their orders because of limited delivery options, and 96% of customers tend to choose the same retailers that had previously provided them with a great delivery experience.
But which option should online retailers choose? Should companies be outsourcing their deliveries or shift to an in-house delivery model?
What Does In House Delivery Mean?
Essentially, it means owning and controlling your last mile delivery method. Many companies prefer to go for in-house delivery systems by having their own delivery staff and fleet of vehicles to get the goods from the store or warehouse delivered to customers. This choice provides the most control over the delivery process.
Often, businesses choose this delivery model if they can't partner with a reliable service provider or if there's mistrust of the available third-party companies. The in-house last mile delivery system, just like the 3PL option, has pros and cons.
The Pros and Cons of In-House Delivery
Pros:
Businesses have more control over their customer engagement and experience
Customers only need to communicate with a single provider-the seller, which increases customer service and engagement
Communication problems are reduced since only the client and the seller communicate with each other
Cons:
Purchasing or leasing delivery fleets are costly
Tracking in-house delivery logistics are complex and require more manpower
Seller suffers from brand damage if drivers fail to provide satisfactory service
What Does Third Party Delivery Mean?
Third-party delivery pertains to outsourcing the delivery logistics to another company. Sellers that pay couriers like DHL to deliver their products or restaurants using companies such as Foodpanda are great examples of entities with third-party delivery services.
Having third-party entities handle delivery provides more convenience for businesses because someone else is in charge of a wide range of logistical tasks. Below are the pros and cons of third-party delivery.
Pros:
Companies can focus more on their product offerings
Realized savings on marketing and advertising costs since many third-party delivery companies also advertise their partner's product and service offerings
Less of a dedicated workforce is required
Cons:
Loss of control over complete customer experience as companies need to rely on the service provided by their delivery partners
Possible significant increase in miscommunication and logistical problems
Eroded profitability over time since outsourced services are more costly than doing it in-house
Technology Is Key To More Cost Savings
One of the downsides of choosing an in-house delivery service is the possible complications of fleet management in the supply chain process. However, the challenges in integrating fleet management are easily addressed with the aid of technology.
These days, some large online retailers invest in software that automates processes and centralizes data. This means companies can mark, scan, and list down all packages before being loaded in the delivery vehicles. Fleet managers have more visibility over their goods and drivers these days as they know which orders are placed in a particular delivery vehicle.
This visibility also includes the movements of drivers since dispatchers back at the warehouse or store can see everything drivers are doing in real-time. Optimizing routes is another benefit of using dispatch automation software, regardless if you're using in-house or third-party resources for delivery.
At a glance, choosing in-house delivery seems to be more expensive, given the initial capital outlay for the vehicles and warehouse plus the expenses for increasing the size of the workforce. However, for certain businesses, it may be something to consider down the road. Many third-party logistics companies are competitive and do an amazing job of handling all the work and details for you. If you're using the right software to monitor their activities, you can ensure your standards of service are always met.