What is Last Mile Carrier Tracking?
Mar 20th, 2020 5 Min Read
Technology is advancing so suddenly that our language to describe and explain it accurately is struggling to keep pace. As an example, with the myriad of changes in the logistics industry, we're still only using one term—last mile tracking— to represent two different methods of new, advanced tracking.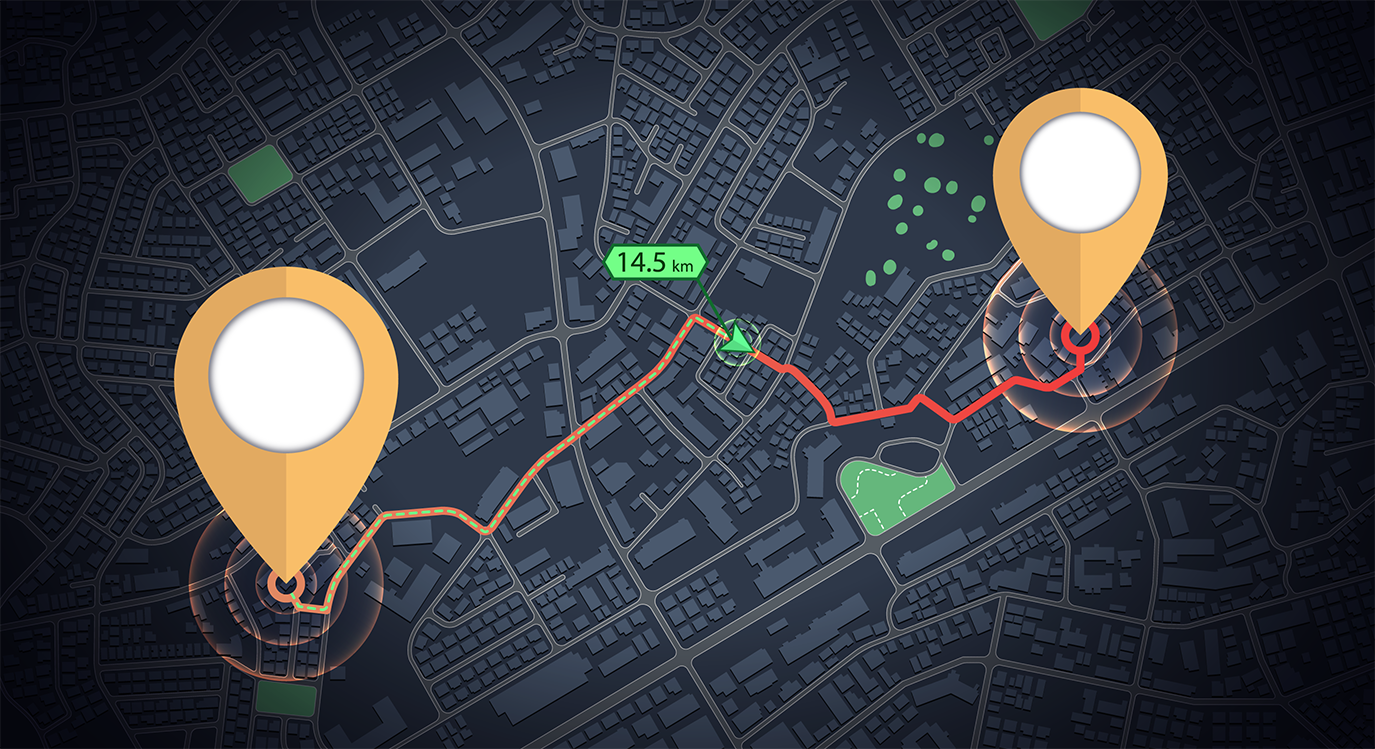 Last mile carrier tracking falls into two unique types of tracking systems:
Last Mile Tracking, from the Customer Experience
Never before have consumers been so empowered with ready information and research to aid them in their buying decisions, find the lowest prices, and most convenient shipping possibilities. Companies need to provide a stellar delivery experience that will resonate with customers and keep their business coming back.
Lyft, DoorDash, and Uber changed the entire game, and consumer expectations will never be the same. They now expect clear communication and real-time information funneled to them about their orders. They usually desire particular pieces of information like trackable updates, delivered via a truck icon on a map, showing them exactly where the driver is with a live-updated ETA. They want to communicate with their fulfillment service providers and have the opportunity to rate their experience. And these assumptions aren't exclusive to eCommerce and brick-and-mortar retail buyers—anyone who brings business to B2B, or orders food, and collects them from a logistics supplier, is going to have expectations that are similar.
Tracking along the last mile for customers provides the ultimate visibility of their delivery and a sense of control they've come to expect. Just about any operation that ventures out to customer homes can reap the rewards of giving recipients last-mile tracking.
Several, core requirements are necessary when building a smart system for customers to track their goods on the last mile:
SMS Notification the Morning of Delivery
Capacity to Easily Speak with the Driver
Tracking Functionality for Real-Time ETA via Smartphone
Opportunity to Rate the Encounter
As big tech keeps innovating how they connect with customers, manage logistics, and improve the dispatch and delivery process, other types of businesses, across segments will need to follow suit.
Tracking the Last Mile Internally
In this rapidly evolving technology landscape, it takes more than improving customer-facing tools and services to stay competitive. Organizations need to take inventory of their inner operations, so they can ensure they'll have no blind spots in their supply chain, and that's very important during the last mile phase.
By analysis, the most important catalyst for lasting innovation, according to professional logistics operators, was visibility. Internal tracking and visibility of last mile activities is a critical component of building a supply chain that's customer-focused.
Visibility of last mile operations requires a wide range of technological and methodological modifications to your supply chain:
Package Tracking After They are Loaded on Your Trucks
Digital Dashboard w/Real-time tracking of Derives and Service Units
Chain of Custody or Proof of Delivery Tools (Integrated Mobile App)
A Way to Measure and Comprehend Customer Satisfaction
It's about more than just having excellent visibility, last mile tracking improves operational speed and improves profits by reducing inefficiencies. Case in point, geo-fencing can track when a service unit or driver arrives at a pre-set distance from where they last delivered. Machine learning in tandem with accurate tracking could allow directors to test theories about delivery routes, protocols, and learn how to get more out of their routing and customer ratings. Internal routing assists multiple purposes: it gives decision-makers full visibility of their supply chain (which covers the full view of the last mile) and can level up the service customers receive.
FAQ: Last Mile Carriers
How long does a last mile carrier take?
Usually, it takes between 8-10 business days economy class service, 4-6 days with basic service, and 2 days with expedited service. In most situations, the time-consuming part of the process is final, AKA the last mile, delivery to the customer's residence.
How does last-mile delivery work?
Put plainly, last mile delivery is the transport of goods from a hub or transportation warehouse to its last destination, which in most cases is a consumer's private residence. The main objective of last mile delivery is to get items to the customer as quickly as possible while mitigating costs incurred to the business.
How much does last mile delivery cost?
Shipping on the last mile can take up to 41 percent of a shipment's total costs. E.g., if your cost of shipping is $500, approximately $205—over a third—of the cost would be taken up by the last mile.
Shipment Tracking vs. End-to-end Delivery Arrangement
To clarify, both customer-centric, and internal tracking mean more than just having visibility of the last mile. The bigger goal is constructing a highly-functional delivery system that is optimized at every phase, resulting in an increase in exceptional customer delivery interactions. Modernizing and bringing intelligence to your workflow, for the complete supply chain, is a big, key step to collecting delivery data to analyze and improve. After you do that, it's simpler to implement tracking apps and widgets for any of your organizational needs.
---
DispatchTrack is a leading provider of SaaS solutions that enable end-to-end optimization of operations and customer experiences in last-mile delivery. The company's platform includes modular tools for self-scheduling, route optimization, customer communication, real-time tracking and ETA, proof of delivery, and delivery network intelligence and analytics. With customers across North America, Europe, South America, and Asia, DispatchTrack is used by thousands of businesses of all sizes, and many multi-billion-dollar enterprises across a wide range of industries including furniture, appliances, building supplies, food, and beverage. More than 60 million scheduled delivery experiences are powered by DispatchTrack each year. For more information, visit www.dispatchtrack.com
Keep Reading: Daily safety measures for truck drivers →