In most industries, repeat business is the holy grail. Whether you're delivering couches to end consumers or distributing cases of beer and seltzer to minimarts and grocery stores, the difference between successful and unsuccessful businesses often comes down to how effectively you can make sure your customers want to work with you again and again. The cost of customer acquisition for most businesses can be pretty steep—it's much more cost effective to keep your current customers happy.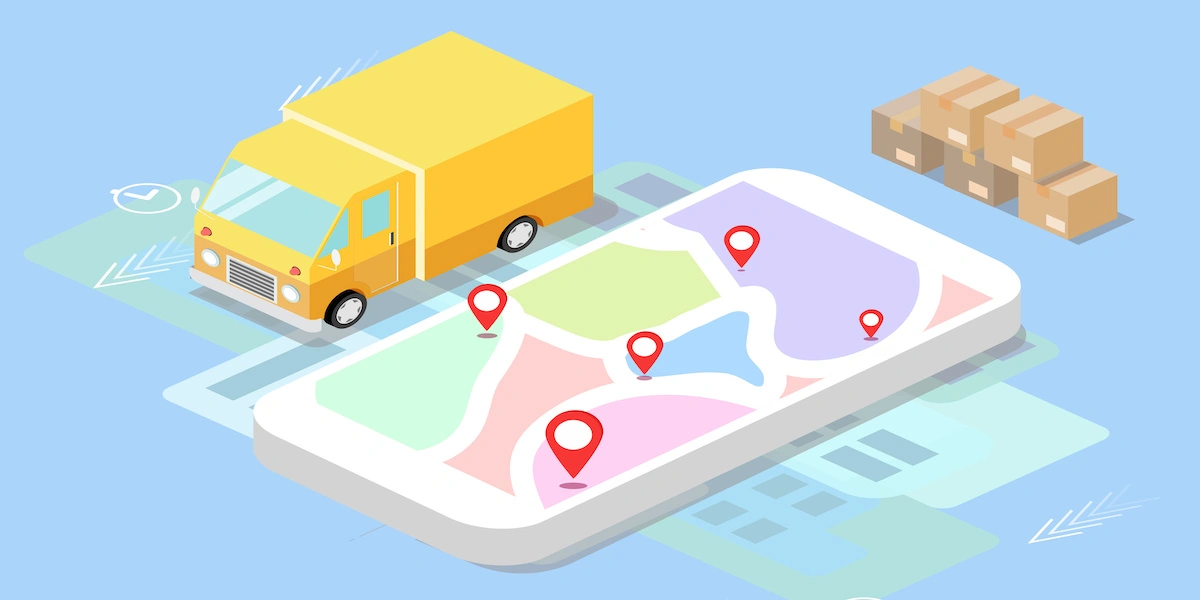 Given all that, it's surprising how often last mile deliveries seem to be a precursor to radio silence between businesses and their customers. Even in cases where the delivery went well, it's not unusual as a consumer to find that the communication stream from the retailer has ended somewhat abruptly. In an era of high-touch deliveries where success is defined by constant communication, this can act as a strike against you even when you've provided great service up to that point.
As delivery experiences evolves, the post-delivery experience needs to evolve with it. The question is: what should great post-delivery experiences look like in the modern era, and how do businesses of all shapes and sizes make that experience possible?
Two-Way Communication
When it comes to the delivery experience itself, two-way communication can be a huge value-add. When customers feel like they can easily reach out with questions or concerns about the delivery and connect with a live person, it increases confidence and has the potential to smooth out the entire delivery experience. If the customer's schedule suddenly changes, or there's a piece of information about access that they forgot to relay, it doesn't have to be a huge stumbling block on either side.
This same logic applies after the delivery as well. Whether your customers are homeowners wondering what happened to the extra set of pillows they ordered with their couch or restaurant staff worried about a missing crate of tomatoes, it's important to be open and available. When people have to jump through hoops to contact the businesses that they're buying from, it decreases trust and increases frustration.
By keeping lines of communication open, you set yourself up to ensure that the delivery receipt isn't the last thing your customers ever hear from you—and vice versa. This helps you to resolve post-delivery frustrations like missing items, but it also enables you to check in with customers after the fact and potentially nurture future buying.
Exception Notifications
Speaking of potential missing items: you never want to be caught off guard by a customer complaining that they didn't receive their whole order. If a message comes in about something like that and you're not aware that the order wasn't completed in full, you're going to have to scramble to find a resolution. Instead, you should be tracking that kind of outcome from the jump. Ideally, you'd have full visibility into each delivery run in real time, and your delivery optimization software would flag delivery exceptions like incomplete deliveries to call them to your attention. This might look like text or email alerts triggered by particular scenarios or notifications on a dashboard—however they're configured, the goal is simply to make sure that nothing falls through the cracks.
Simply put, when you know in real time which deliveries are going to require follow-up, you can use your time and resources in the way that will be most impactful, e.g. calling a customer whose order was missing items and letting them know that replacements are on their way. In this way, you can be proactive, rather than reactive, about the post-delivery experience.

Post-Delivery Experience Surveys
It's important to be able to visualize things that have gone wrong in the delivery process and work quickly to make things right with the customer. At the same time, when everything goes right, it's important to capture that experience as well. This can be accomplished with robust tracking and reporting (i.e. you can visualize your on-time rate and other performance indicators after the fact), but there's really no substitute for capturing the voice of the customer. That's exactly why post-delivery surveys can be such a powerful part of the delivery experience.
For one thing, surveys indicate to the customer that you actually value their feedback and care about what kind of delivery experience they've had. At the same time, collecting feedback on everything from the delivery team's professionalism to the condition of the items delivered to the overall experience helps you highlight your successes and potentially leverage them in improved brand reputation. In most B2C contexts, the best practice here is to automatically send surveys at the end of every completed delivery—for distribution and other B2B use cases where you're delivering on a recurring basis., you might only want to send surveys periodically.
Sales/Merchandiser Follow-Up
When it comes to distribution, wholesaling, and other B2B delivery use cases, each delivery is just one stage in a larger customer engagement process. Customers that get deliveries a few times a week might also get visits from salespeople and merchandisers during that span to help strengthen relationships and ensure that the customer is getting exactly the level of service they need. Unfortunately, it's historically been difficult to align delivery with post-delivery services like follow-ups from sales and merchandising.
This is for two reasons: a lack of visibility between these different functions, and a relative paucity of technological capabilities usually devoted to these functions. But it doesn't have to be this way. With modern delivery management technology, you can provide salespeople and merchandisers with their own mobile applications to provide visibility into relevant deliveries. In this way, you empower your team to see what's going on with each and every delivery in their territory and ensure great delivery follow-up—whether that's a salesperson coming along to smooth over a late delivery, or a merchandiser making a regular visit to an important client account. You can even leverage the same route optimization technology that you use to optimize delivery routes to ensure that your sales and merchandising teams are making their rounds efficiently.
And, of course, with a connected app that transmits data back to your centralized logistics planning system, you can gain cross-functional visibility. In this way, post-delivery follow-up for B2B deliveries becomes an integrated part of your larger distribution strategy.
Customer Preference Tracking
Like we said above, the best marker that you're doing something right is if a customer decides to order with you again. When that happens, you obviously want to make that experience as smooth and seamless as possible—since it will hopefully be the beginning of an ongoing relationship. Luckily, there are some tactics that you can use to make sure that happens.
For distributors, one of the most important tactics is to actually map out how you're currently servicing each client (which days of the week in what quantities, etc.) within your wholesale food distribution software and make sure it's effectively balancing your needs for efficiency with the customers' time window preferences. While retailers and other B2C players won't necessarily be running these same kinds of analyses, they can still track customers' previous orders, make sure the addresses on file are correct, etc.
In either case, the goal is the same: to encourage repeat business by making sure your post delivery experience is just as exceptional as the experience buyers get from the deliveries themselves.