Prestige Golf Cars in Murrieta, California strives to provide an experience that's about more than just golf carts. Yes, you can find the right new, used, or refurbished golf cart for your purchase or rental needs—in addition to the right parts and services to keep your golf cart up and running—but you can also find a real family experience, whether you're a large B2B client or an individual buyer looking for the perfect golf cart.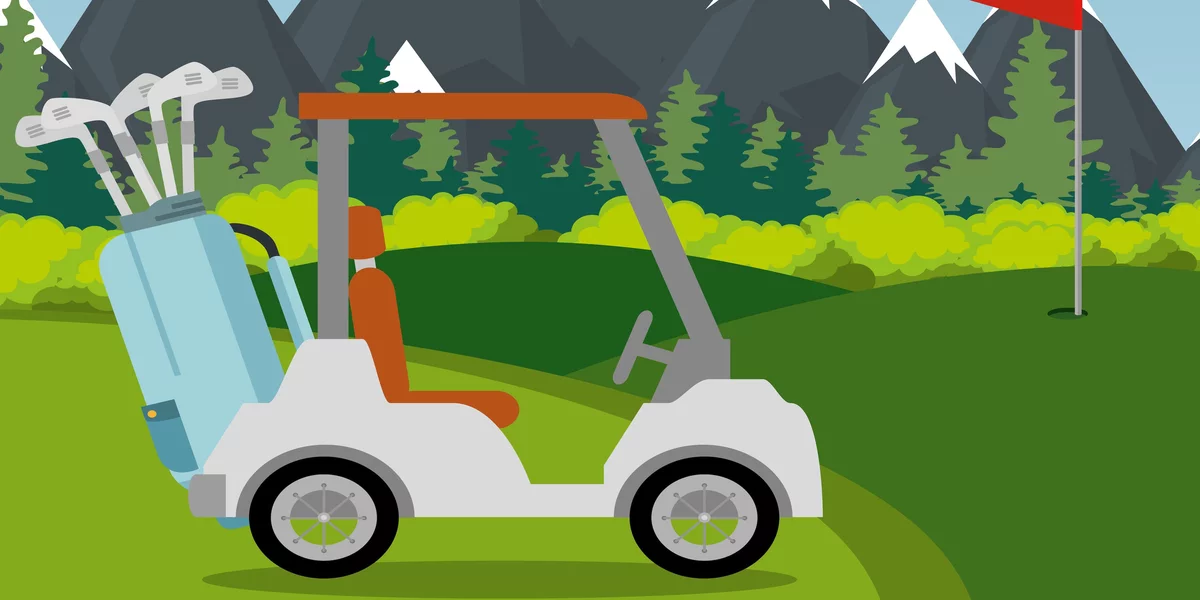 This emphasis on the customer's needs provides motivation for the operation's knowledgeable staff, and it helps guide the creation of business processes that can better address the customer experience. When it comes to last mile delivery, however, truly delighting one's customers requires not just the right attitude, but the right tools—which is exactly where DispatchTrack's last mile optimization and delivery tracking software came in.
The Challenge: Low Visibility, Too Many Calls
Prestige Golf Cars operates four trucks for delivering customer orders (i.e. golf carts and parts), dropping off and picking up golf cart rentals, and picking up carts that require servicing and dropping them off afterwards. Until recently, they were doing all of their scheduling for drop offs and pickups via Google Calendar—which, unfortunately, left them without any real visibility into last mile operations on the day of delivery. Since customers who had requested pickups or deliveries couldn't see driver locations in real time, they were quick to call in and inquire about delivery statuses. When these customer calls arose, dispatchers were also faced with a lack of visibility and communication: to get a revised ETA for a particular order, they had to call the driver directly and ask for a status update.
Simply put, Prestige's last mile infrastructure was leading to phone call volumes that were untenable. Not only did they have to manually call customers to confirm pickups and deliveries in the first place (which made scheduling efficiency nearly impossible), they also found themselves constantly calling drivers to get status updates, which led to even more calls to customers to provide updated ETAs. A company that offers so many distinct service types (delivering new products vs. pick-up and delivery for rentals, e.g.) already grapples with real complexity on a daily basis, and this state of affairs was only adding to it.
And this lack of visibility and communication infrastructure was making itself felt in other business areas as well. When taking in golf carts for repairs, for instance, Prestige had no mechanism in place for documenting existing damage to units. When customers asked about preexisting dings or mars on golf carts that had just been serviced, the company didn't have an easy way to respond—which sometimes resulted in slow, frustrating billing and settlement processes.
Luckily, a technological solution with the power to keep customer experience at the fore of their business was on the horizon.

The Solution: Last Mile Optimization Software
Seeking better tools for providing world-class service to their clients, Prestige Golf Cars implemented DispatchTrack. DispatchTrack offers comprehensive functionality for optimizing and tracking the last mile—from order creation to routing to billing and settlement—but there were a few particular features of the software solution that were especially relevant in Prestige's case:
Automated customer communication:

Because of the potential for long lead times, customers typically request service or delivery as soon as possible—but when as-soon-as-possible arrives, the timing isn't always right for the customer. Luckily, DispatchTrack offers automated communications before, during, and after the day of delivery. Using the DispatchTrack platform, Prestige could send automated confirmation emails, texts, and calls in advance of scheduled deliveries—giving customers the ability to confirm the time window or call the business to reschedule. From there, Prestige could give the customer an accurate ETA (thanks to powerful

route optimization capabilities

), with live tracking and updates via a branded customer portal as the driver moved through the rest of the day's deliveries.
Real-time order tracking through driver mobile application:

Live tracking and updates provided to customers are made possible by DispatchTrack's driver mobile application. Not only does the app give drivers turn by turn directions for each stop on the (optimized) route, it also prompts the driver to note when each delivery or pickup has been started or completed. This is in addition to seamless

telematics integration

via Geotab. The result is that dispatchers can easily see whether a given run is unfolding on time or behind schedule—in fact, they even get automated alerts when deliveries are marked as "not started" or "not completed." In these cases, the increase in visibility empowers dispatchers to identify issues and take a proactive approach to solving them when they arise.
Photo and signature capture via the app:

In addition to providing drivers the ability to note their statuses in real time (meaning that dispatchers don't have to call them constantly to get updates), the driver application lets drivers capture photos, video, notes, and signatures for proof of delivery. Crucially, this also applies to vehicle pickups and rentals—the app gives drivers the ability to document the condition of golf carts that are being rented out taken in for service, so that they can show customers proof of any damage that existed

before

the services. With this functionality, they're able to resolve disputes and speak to customer concerns much more quickly and easily.
With these features integrated into their fulfillment process, Prestige Golf Cars put themselves in a stronger position to get their call volumes down, decrease manual effort, and focus on their mission: providing great customer experiences for golf cart users.
The Results: Fewer Phone Calls, More Efficient Operations
Since adopting DispatchTrack in the summer of 2020, Prestige has been able to significantly reduce both inbound customer service calls and outbound calls to drivers. Before the day of delivery, pickup, or service, Prestige automatically sends out emails, texts, and phone calls to customers to alert them of scheduled time windows and get confirmations for those time windows. The result? Customers don't have to call in (and support staff don't have to call out) in order to get a service window that works for all parties. On the day of delivery, customers receive additional messages that contain DispatchTrack's live tracking widget. From there, customers are able to watch the progress of their service vehicle live (just like the dispatchers are doing). This way, they don't have to worry about whether the driver will be on-time or not—or whether the driver will arrive when they've stepped out for five minutes to run an errand.
On top of the benefits of automated customer communication and visibility, Prestige has also benefited from more effectively documenting their deliveries and service calls via photo. Where once the condition of a given golf cart before and after a rental or a repair could become contentious, now there's documented proof at either end of the transaction. The result is that everyone in the discussion is on the same page. Between this new level of documentation and the automation we discussed above, Prestige Golf Cars has been able to save countless person-hours worth of manual effort—which means more time for focusing on creating the best possible version of their business.