Technology has changed the way people go about their everyday lives. A Business Insider report states that two-thirds of the world's population is dependent on mobile devices to play games, communicate and do their hobbies. Plus, more firms around the globe are starting to let their employees work remotely, due to agile, mobile-based workflows.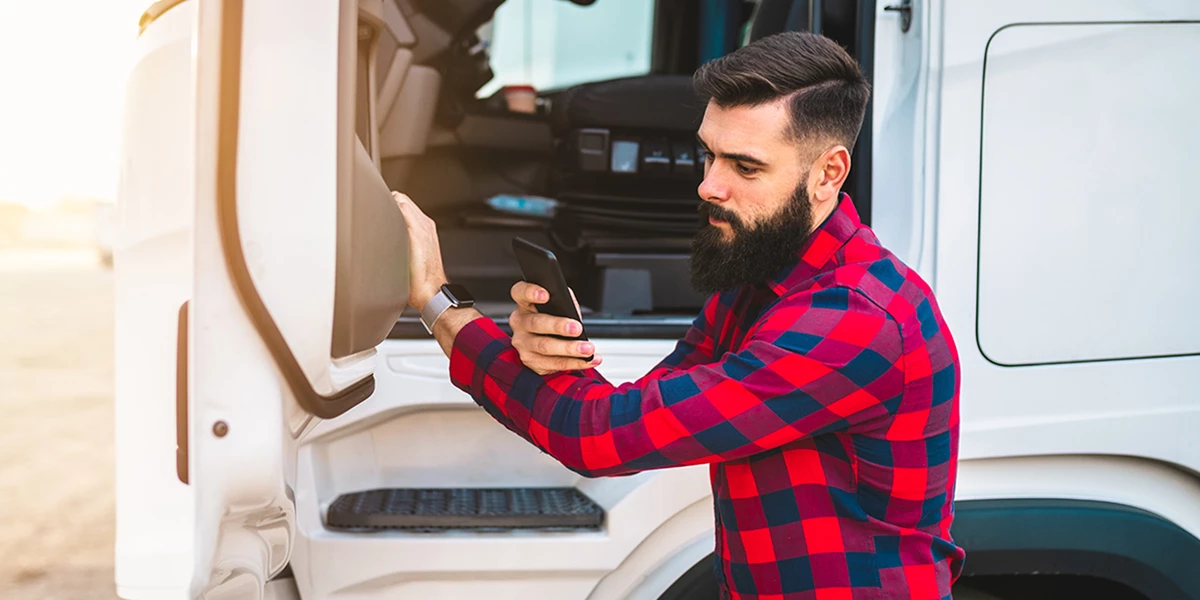 The impact of mobile innovations has reached the trucking industry, too, as of late. It isn't surprising given that many drivers have been using their cell phones for a variety of basic needs like staying in touch with family on the road, navigation, or finding the best diner along the route. But in the last few years, the market is seeing more firms using trucking dispatch mobile apps to handle key areas of the supply chain better.
Why Invest in Apps For Trucking Companies?
Delivering thousands of orders, goods, and inventories in multiple locations is filled with complexities. Trucking companies face different challenges in every phase of the delivery process. To maximize profits, any business, including trucking companies, must make their operations efficient. Hence, transportation managers need to understand the behavior of their drivers and customers to determine where the inefficiencies are in their last mile process.
Using manual methods for back-end systems like loading of inventories on delivery vehicles or plotting of routes are factors that affect the company's profitability. Manually doing things should be a thing of the past wherever possible, as firms must now leverage technology to automate their processes. And this is where apps for trucks come in.
Monitoring costs and driver behavior, route planning, and tracking are best done systematically and with the help of a truck management app.
How Can a Truck Dispatcher App Help Transportation Managers?
Often, transportation managers are blind to the movements of their vehicles on the road. Tracking dozens or even hundreds of drivers and staff on the field all at the same time is burdensome. Fortunately, telematics combined with trucking apps can help managers know what their drivers are doing and where they are in real-time, or check in on past activities.
Managers can also see whether the staff are driving safely. Do they keep changing lanes? Are they using turn signals properly? Are drivers drifting, hugging the shoulder, or overspeeding? Fortunately, apps can help determine drivers' road behavior, and some apps can even generate reports and alerts.
Addressing drivers' behavior on the road is made so much easier with technology. Trucking companies can now tailor-fit their training and coaching for each driver, depending on the data they gathered from the app. A productive training session needs analysis for each driver and is easier to create when sufficient visibility and data is available on each driver's performance.
It helps that these apps allow the warehouse or office to communicate easier with drivers in the field. Those who find themselves getting off-route can easily message their transportation staff so they can get back on track. Managers who are worried about the long breaks or idle time of their drivers can also send their staff on the road messages. This open and real-time communication feature helps reduce inefficiencies in the delivery process and keep everyone on the same page.
How Will a Truck Dispatcher App Improve Customer Satisfaction?
There's no doubt that top trucking apps for Android and iPhone help increase customer satisfaction. Trucking companies will do well to remember that today's customers want fast delivery and the ability to track orders in real-time. Companies should be able to provide their customers with a way to see where their orders are and communicate with the delivery team at any given time on their day.
Today's competitive landscape requires companies to put customers as the top priority. The State of Global Customer Report completed by Microsoft in 2017 showed that 54% of all customers between ages 18 to 34 demand better customer experiences than in previous years. US firms that failed to provide a great customer experience in 2017 lost some $75 billion from consumers who switched to competitors that could provide them with better customer service.
Customer satisfaction hinges on the order fulfillment process. Fortunately for companies, phone apps for trucking remove any miscommunication and confusion from the entire delivery process, resulting in higher customer satisfaction levels. Some apps also provide an easy way for customers to see their delivery en route with a live updating ETA via a link that's sent automatically on their delivery day.
Trucking Mobile Apps are a Must For Improved Operations and Customer Satisfaction
Trucking companies are facing more challenges, given the consumer's demand for fast, reliable, transparent order fulfillment. Thus, it's imperative for trucking companies to reduce inefficiency in every stage of the delivery process so that they can provide a great customer experience. Businesses must rely on technological advances to improve their operations and provide real-time communication across the organization, connecting dispatchers, drivers, and customers alike.