The importance of monitoring customer service cannot be stressed enough. Unfortunately, some businesses neglect consumer happiness by failing to monitor their customer satisfaction. They fail to realize that a single interaction between their business and the customer can either make or break the relationship.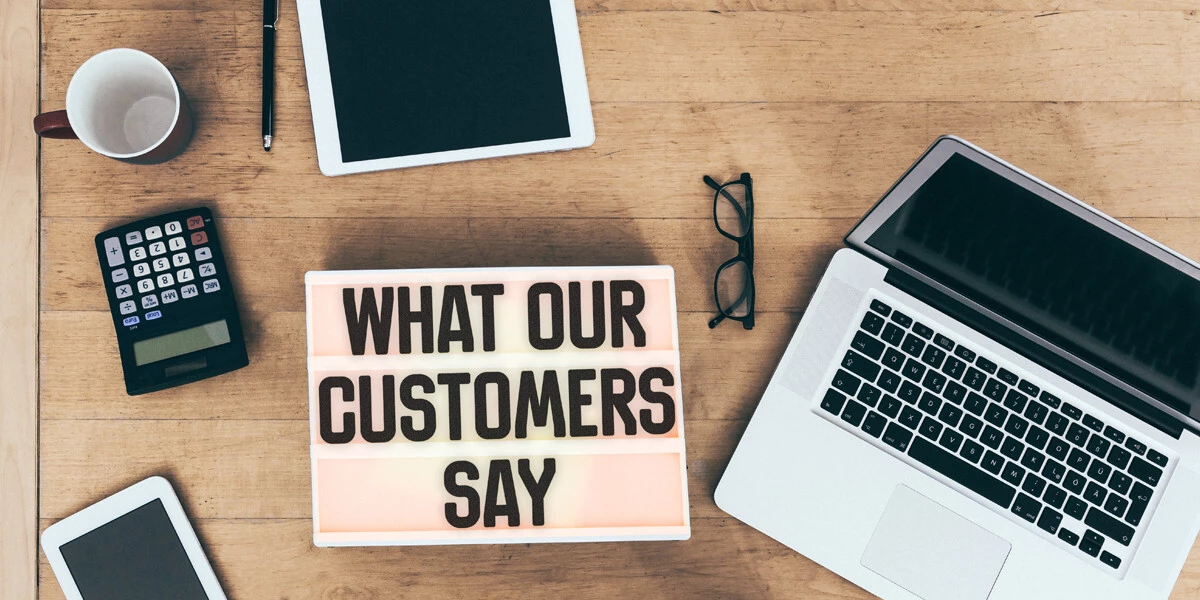 Why Is Customer Monitoring Important?
Offering great customer service is a must for retaining customers, encouraging repeat business, and establishing a good brand through word-of-mouth recommendations. Having a system to monitor customer satisfaction levels will help identify the root cause of problems encountered by buyers and provide enterprises with insights on how to improve their products and services best.
How Do You Monitor Customer Service?
There are different methods of monitoring customer service to measure the customers' perception of your operations, services, and brand. Here are some of the most effective approaches.
Surveys
Businesses must regularly conduct consumer satisfaction surveys to find out how buyers think and feel about their products and services. Developing a survey that lets you gain specific information on how to improve customer service levels, that's easy to complete is a must for engagement. A generic or vague survey won't work as it will waste both the customer's and your time.
Online Communities
Having online communities allow customers to talk to fellow customers, give feedback on your business, and share their insights about your product, service, and brand. Online communities empower customers to voice out their concerns or compliments about the business without fear of retaliation. They can also be monitored easily by the company to ensure complaints are accurate and authentic.
Focus Groups
Focus group discussions have long been a tool for monitoring customer satisfaction. Inviting current, past, and potential customers to sit down and discuss specific products and services offers businesses in-depth and well-rounded insights on how the outside world views their products and services.
Social Media
Social media has become a potent tool for enterprises regardless of their size. Building a social media presence helps businesses reach out to customers and respond quickly to their questions or concerns if they cannot get in touch through other means. It's also a great way to mitigate damage to one's brand by getting in front of a post before it snowballs and goes viral.
Customer Portal
A customer portal is an internal system that lets consumers access their personal information such as order tracking, purchase history, and their favorite products. Portals are useful in providing personalized assistance to customers, which aids in encouraging repeat businesses and continuous interaction to gain their feedback.
Online Forums
Having a message board or an internet forum where online discussions about your business take place can be very beneficial. Forum participants can either register to post or be anonymous, depending on the forum's settings. Businesses should note that open discussions posted on the online discussion site are visible to the public; thus, they can quickly grow in popularity.
Online discussion sites allow businesses to collect useful insights on how customers perceive the brand and its offerings. Data gained from the forums will let enterprises solve the problems or issues encountered by the customers.
Live Chat
A live chat is another tool that offers customers better service experience. Today consumers are highly familiar with live chat apps such as WhatsApp, Facebook Messenger, and Viber. Businesses can place an embedded chatbox on their websites that will pop out to ask website visitors if they have any questions or concerns about the products or services. A customer service agent will then receive a notification and be ready to help individuals who messaged.
Help Ticketing System
A help desk ticketing system enables enterprises to answer and track any concerns raised by a customer by individual issues. It also provides useful insights into the problematic areas in operations that often cause low customer satisfaction.
Employee Feedback
Employees are the business's primary points of contact with customers. Asking employees regularly what customer complaints they frequently encounter will help determine an operations' valid, prevalent pain points.
In the end, poor customer service can make or break a business. Thus, investing in tools and systems to monitor customer satisfaction levels is necessary so enterprises can improve their products and services to increase customer engagement and satisfaction.