Big brands are always finding ways to reach more customers and gain a greater share of the market. For manufacturers, this means having more options in their sales channels, including distributors, physical stores, eCommerce resellers, and wholesalers, or what is collectively referred to as "middlemen."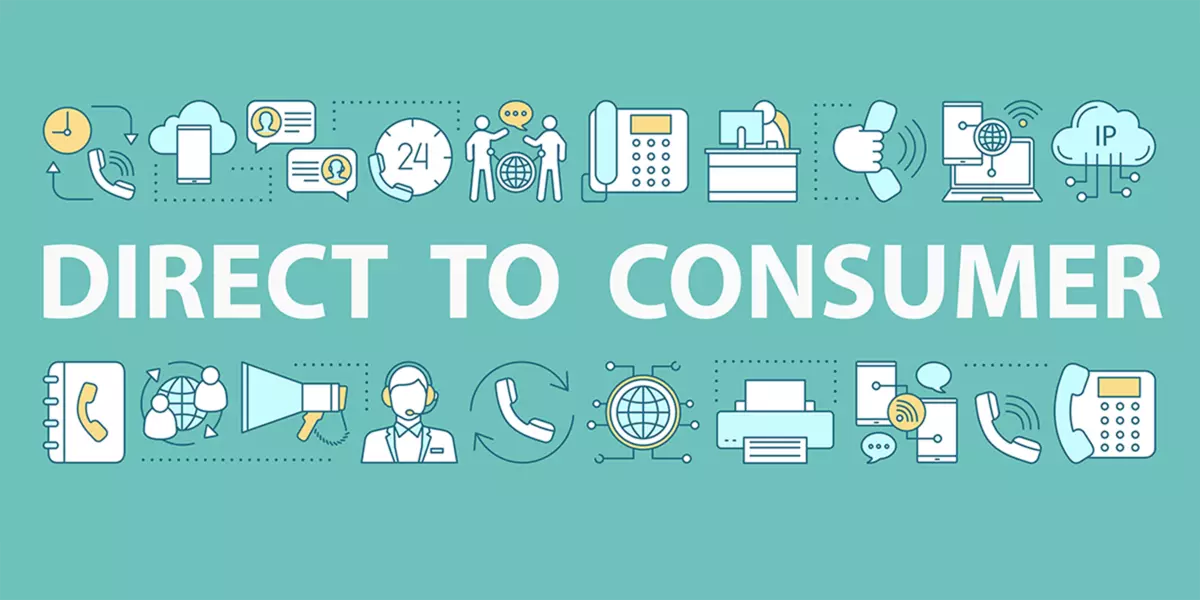 However, brands slowly realize that engaging in indirect distribution or having "middlemen" resell their products come at a heavy price. Creating brand loyalty and gaining additional customers is more difficult to do with a third-party reseller. Plus, manufacturers are now opening up to the possibility that direct to consumers selling could help them gain more consumers and insights. It is for these reasons that a considerable number of big brands are employing the direct to consumer logistics model.
What is Direct to Consumer Logistics?
Direct to consumer or DTC pertains to brands selling to their end customers directly, thus eliminating the use for a distributor, retailer, wholesaler, or other channels. One might argue that direct distribution companies face a more complex supply chain; nevertheless, large global manufacturers are still willing to dip their toes into this selling strategy, and for good reason.
Why Do Manufacturers Sell Directly to Consumers?
The advantages of direct distribution are plentiful, some obvious, others obscured. Here are a handful of compelling reasons:
A More Personalized Customer Experience
A research conducted by Epsilon found that eight out of ten people opt to purchase from brands that provide them with a personalized experience. Think of how you want to be treated as a customer entering a physical store. You expect salespersons to be courteous and can answer your questions satisfactorily as well as process your transactions speedily and efficiently. A seamless and convenient experience in a physical store creates a branded customer experience that can create brand loyalty among patrons.
This is where direct selling comes in. Brands want to have control of how they service their clients, which is why many prefer to eliminate the middlemen. Manufacturers have little control over their resellers and distributors, and any inefficiency among them could reflect poorly on the manufacturer.
Tech giant, Apple is one of the commonly cited direct distribution examples by marketing gurus. Apple sells directly online or in physical stores, but still uses resellers. The company takes pride in providing a great customer experience with efficient staff personnel in their stores and hassle-free shopping online.
However, Apple licensed retailers may not provide the same customer service as Apple Stores. Salespersons of physical reseller outlets may not be as knowledgeable about the products, and eCommerce platforms could be slower in fulfilling orders. The company only has control and visibility on customer engagement within their stores.
Controlling Customer Experience Data
Quality control over customer service is one advantage of direct selling, but there's more. Brands that are engaged in direct to consumer selling have complete visibility on customer experience data as well.
In many ways, manufacturers using a reseller cede control of the customer experience and data to third-party entities. For example, a reseller might sell a product that's no longer in production or out of stock, angering consumers, and making them think that the manufacturer has become unreliable. Unfortunately, the manufacturer is blind to what the reseller has done, and customers are unlikely to blame the manufacturer instead of the reseller.
Customer data is lost, too, with the use of a middle man or third party delivery service. Businesses would have little insights on customers' preferences and feedback on the products or services. How frequently does a particular customer order, and were the orders delivered on time? Did the customers have to follow up with a distributor for the package? These are some of the questions manufacturers must answer but can't as they have no access to customer behavior data and feedback when they engage intermediaries.
Bigger Market
Technology, particularly the internet, may have shuttered some physical stores, but it also has given birth to new consumer patterns and behavior. For manufacturers, the internet has provided another venue for direct selling.
Convenience also plays a big role in direct to consumer shopping as more shoppers prefer to make their purchases online to save them time. As such, businesses have given the option of allowing their customers to shop online and receive their orders at their doorsteps.
Take the case of Nespresso, a good cutting out the middle man example. The coffee company launched its direct online ordering in 1998, a few years after the birth of the internet. The company provided free shipping for a minimum order, thus allowing many of its patrons from various cities to get their coffee capsules directly from the company. The convenience of ordering without customers setting foot in a store and receiving these orders quickly allow companies like Nespresso to gain a greater market share.
Big brands spend years building a strong following and attracting new customers. But their efforts could be undermined by the poor performance of their resellers. Fortunately, direct to consumers strategy can be used by businesses for better control of customer engagement and satisfaction. Plus, there's the upside of gaining new markets with online direct selling.