Increasing Fuel Prices Requires Optimized Routes
Fuel costs are growing high, and trucks are not fuel-efficient. When delivering furniture or appliances, typically most trucks drive at least 100 miles per day even when they are not doing overnight trips. With such a long distance to travel, saving on fuel costs is critical to stay competitive.
To achieve this, organizations are required to plan the shortest possible distance for each route. However, sometimes businesses are required to deliver during certain time windows for special customers. Many retailers also offer premium service on high demand time windows such as weekends, early mornings, or late afternoons. As a result, the dispatcher needs to create the shortest possible distance routes that honor these time window commitments.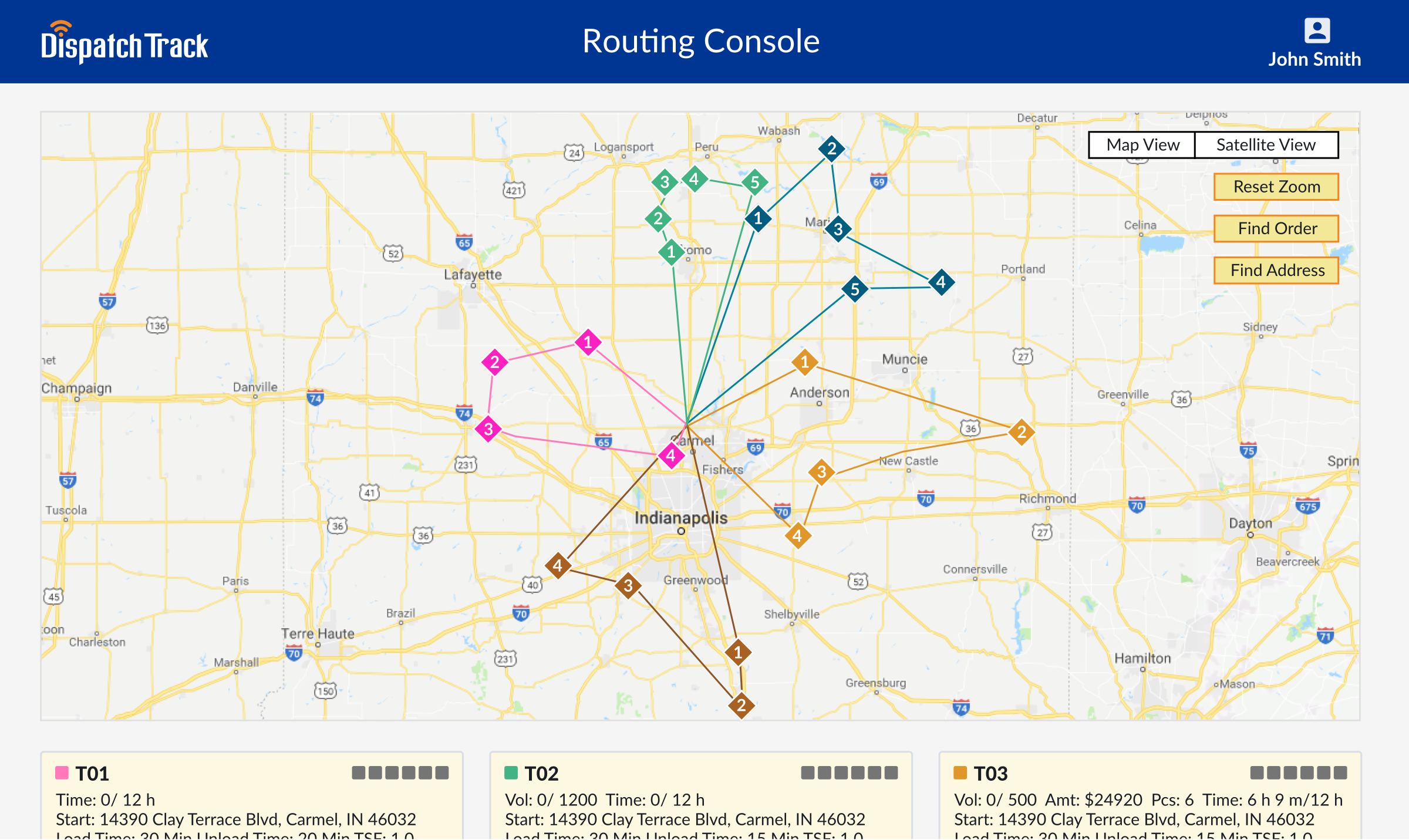 Creating such optimized routes costs time and money, and this can possibly result in merchandise waiting to be delivered while the routes are being planned out.
Ideally, we want to deliver the merchandise at the earliest possible date, while honoring customer requirements and creating shortest routes. All of this has to be done without spending too much time and money.
DispatchTrack's self-learning route optimization algorithm allows you to control your parameters, in an easy-to-use map-based graphical user interface. This is done so that with the click of one button, thousands of stops are scheduled to hundreds of trucks in just minutes.

Executive Vice President, Rothman Furniture

Retail Customers Expect High Level of Communication.
After the customer purchases their furniture or appliance item, before it is delivered, it is important to have clea …
Read More


Accurate GPS Tracking and ELD Compliance.
A truck full of furniture and appliances is too expensive to lose sight of. Even though smartphones have gotten bett…
Read More


Customer Satisfaction & Social Media.
The internet and social media have made the customer have more choices at their fingertips and a stronger voice …
Read More


Know your Good Drivers from Bad Drivers.
When a customer purchases their merchandise, the moment the driver delivers it at their home is when they rea …
Read More