← Back to All News
DispatchTrack Doubles Down on Executive Talent From Trucking and E-Commerce
Bringing in nearly 50 years of combined experience, California-based DispatchTrack confirms its commitment to push into new markets in 2019.
---

DispatchTrack, a software provider for last-mile delivery logistics companies, announced the hiring of two new executives to their team today. In November of last year Eric Clarke came aboard, and in January of this year, Ron Borgman joined the team. Fulfilling different roles and initiatives, both hold the title VP of Business Development at DispatchTrack.
The company has amassed a loyal customer base in the furniture and appliance industries with 68 out of the top 100 companies in those domains using their software to schedule, route and deliver to the home. Their products now power more than 35 million deliveries a year. "I'm excited these leaders are joining DispatchTrack and bringing their talent and expertise to make our product and services the best in the industry," CEO Satish Natarajan shared.
With these two key hires, DispatchTrack further accelerates its expertise in the shipping supply chain.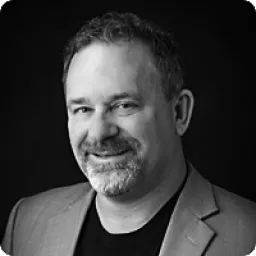 Eric Clarke joins DispatchTrack as Vice President of Business Development, bringing his diverse skills to help further streamline the shipping supply chain.
Eric Clarke has years of experience building large trucking networks and possesses extensive knowledge about first and middle-mile operations. Always an early adopter, he realized quickly that technology could be a differentiator from the competition. "It's a dream come true to join DispatchTrack. The impact their products have had on the furniture industry has been a game changer. I'm ready to push it's capabilities even further, as challenging as that will be".
Prior to DispatchTrack Eric was VP of Northwest Region at Sunbelt Furniture Xpress, and President at Northwest Furniture Express and Four Truckers , Inc. Eric grew up in the trucking business and has spent the last 35 years owning and operating motor carriers that serve the furniture and produce industries. Eric elaborates, "The ability to do every job within the company was very important to me. As a manager, I felt that it was essential to have that point of reference, a willingness to do whatever was required, to go the extra mile for the customer."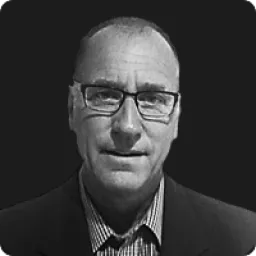 Ron Borgman's background shows DispatchTrack is expanding its product offerings in a very specific direction.
Ron Borgman has over 20 years of experience in solving tough logistics challenges. Going back to his early days at Herman Miller, Ron helped connect dealers with headquarters via satellite to improve accuracy and efficiency overnight. He saw the wave of E-commerce coming from the budding world wide web and started his own shipping business, Lodeso which thrived for 15 years until 2016 when he and his partners sold the company to Schneider National.
Now he has a new mission at DispatchTrack. "The beauty of DispatchTrack, aside from the great software is it comes equipped with what shippers and drivers need immediately. There's no capital expenditure for hardware to get into the game. For a small monthly fee, the biggest E-tailers in the world can just turn the key and get moving." Ron continues "This software will have a tremendous impact on the shipping industry. Aside from big-box retailers that also have a big E-commerce presence, it's a pure dot com play."
With these new hires, DispatchTrack is tapping into the deep knowledge of two industry professionals who have successfully navigated the challenges facing agents and suppliers from the first mile, through the last. The company has recently made hires across marketing, sales, and engineering. They are now actively promoting their offerings and services in expanding industries like Building Supplies, Wine & Spirits, Food, JanSan, and Wholesale Distribution.
About DispatchTrack:
DispatchTrack is the complete customer delivery experience and last mile logistics optimization platform. Since its founding in 2010, DispatchTrack has empowered thousands of customers across multiple industries—furniture and appliance, food and beverage distribution, building supplies, third party logistics, and many others—to plan and manage all last mile touchpoints with flexible, easy-to-use features. Our end-to-end, AI-powered, SaaS-based platform helps users automatically route and schedule deliveries, communicate with end customers, and track the entire last mile in real time. The result is streamlined last mile operations and elevated customer delivery experiences for more than 60 million deliveries each year. For more information, visit our website at dispatchtrack.com, or contact us directly at 1-866-437-3573 or sales@dispatchtrack.com.
For press inquiries, email brian@dispatchtrack.com