Social media is a powerful marketing tool utilized by a high percentage of companies, regardless of industry. For the trucking industry, investing time and resources for social media marketing is a must given that half of the world's population is active on social media.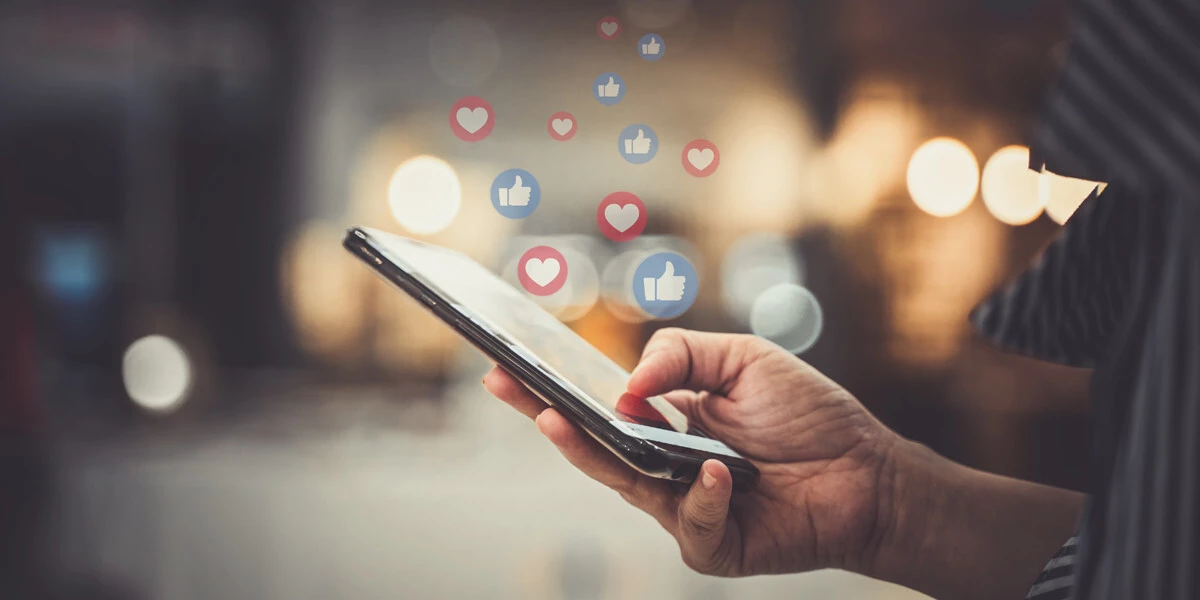 Why Use Social Media Marketing in the Trucking Industry?
People often ask why truckers should get social on the internet. After all, the trucking industry has a limited target market, unlike other sectors such as retail, services, or manufacturing.
The answer is simple, as many trucking and logistics firms are already heavily invested in social media and have now grown their internet presence significantly. Companies that still refrain from joining their competitors in social media are being left behind.
Plus, it matters that B2B decision-makers or buying centers are on social media already. They aren't simply using the various platforms for researching purchases but are making actual purchases. Additionally, given the growing problem of driver shortages, marketing to truck drivers via social media will help greatly in recruiting the best talent.
How Can You Gain a Trucking Marketing Advantage via Social Media?
There are specific trucking marketing strategies that companies can use to gain a competitive advantage by leveraging social media. Here are some of them.
Track What They Say
Social media is a useful tool to know what the online chatter is about logistics, trucking, and other related industries and topics. Programs such as Hootsuite allow organizations to discover the discussions by following hashtags and setting up streams to keep track of industry-related keywords. Social media can also help companies find out what the public is saying about them online.
Create a Social Media Strategy
After tracking the industry-specific and industry-related talks online, companies should start creating their social media strategy. The road map should sync-up with the long-term vision and goals of the firm. Where does the firm want to be after one, five, or ten years? Defining social media's role in achieving the organization's goal is necessary when crafting a good strategy for the long haul.
In creating a social media strategy, companies must ensure that their goals are S.M.A.R.T.: specific, measurable, achievable, results-focused, and time-bound. These goals must be reflective of the company's broader goals, both short and long-term.
Select the Right Platforms
Firms must keep in mind that they do not have to be on all social media platforms. For example, some have accounts on Facebook and Instagram but choose not to use Pinterest. LinkedIn is a must for businesses these days since it is a platform for industry news and analysis, business development, and recruitment.
It is in the best interest of a company and its marketing team to know which platforms will most effectively promote the brand's values and reach the most desired target demographics.
Create a Content Strategy
Companies will do well to remember that having an online platform won't be enough to reach their goals. Content is still king, which means developing a strong social media presence is only possible with carefully crafted and curated content. Social media marketing follows the marketing rule of keeping the target market in mind at all times. Thus, social media content should provide value to the company's target market always.
Engage with Your Audience
Engaging the audience is what makes a social media campaign successful. There's no point in placing content on various social media platforms if companies won't provide the online community a chance to be part of the conversation. As such, organizations have to facilitate interactions and conversations with their followers to engage them.
Social media was once a tool for staying in touch with friends. These days, social media platforms are no longer exclusively for personal use; they have become powerful instruments for companies to teach the public about their brand, values, and offerings. For logistics and trucking industry players, leveraging social media can help them achieve their business goals faster when used consistently and when they measure results and pivot to more engaging content.