A Department of Transportation (DOT) study looked at how detention time at shipper and receiver docks affects the trucking industry, revealing that around 80 percent of carriers see detention for truck drivers as a "severe problem."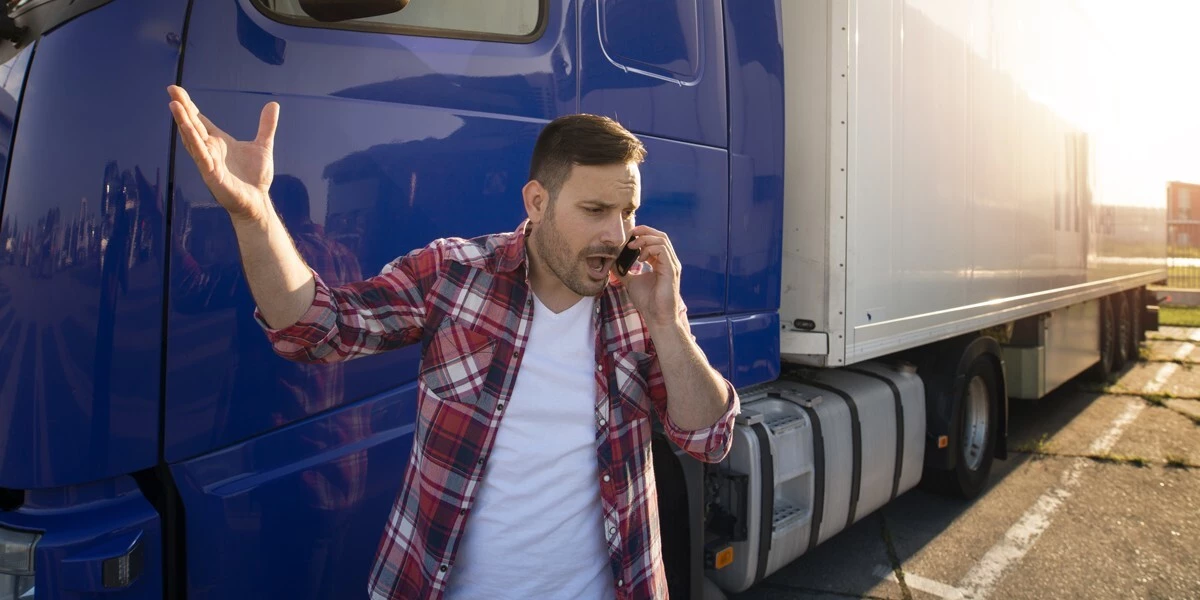 The report covering 247 carriers showed drivers are having difficulty complying with the Federation of Motor Carrier Safety Administration (FMCSA) hours of service rules. Detention time trucking makes it harder for drivers to make up for the lost time with their 14-hour on-duty cap.
Similarly, another survey of 257 owners and operators conducted by DAT revealed that 63 percent of survey participants experience more than three hours of wait time for shippers to load or unload packages. One out of five other survey participants also considers driver detention as one of the biggest challenges they face.
Understanding Detention Time in Trucking
Many times, shipments are not yet ready for loading. And if the driver arrives at the agreed time, it could mean that the trucker will have to wait for the paperwork and freight to be ready, or simply put, the truck will be delayed.
The trucking industry standard for detention says that shipments have to be loaded into the truck within two hours. Failure to do so means that the shippers will have to pay an hourly rate for each hour that the truck driver has to wait. Driver detention charges range between $25 to $100 per hour.
Unfortunately, not all drivers get paid their due. The DAT survey participants said that only three percent of the drivers had received at least 90 percent of the shipper's claims. Plus, the detention fee does not cover the expense of the driver's lost time and stationary time. Extended detention also has other consequences, such as being late for an unloading time and having to pass on another load because of a missed pickup.
Despite the carrier detention policy in place, truckers still lose a significant amount of money. The DOT estimates truck driver losses to be around $1.1 to $1.3 billion yearly because of detention time.
How Technology Helps in the Reduction of Truck Detention
Everybody loses each time a driver is detained. For shippers and receivers, high detention times means paying additional fees and inflated rates while truckers lose their income potential.
Fortunately, technology can help in reducing driver detention. Fleets that have invested in the right technological solutions are reaping the benefits of lesser truck detention and revenue losses. After all, the right solution offers smaller arrival time windows as well as better Estimated Time of Arrival (ETA), so fleets have consistent, timely deliveries. Having better ETAs means better-informed shippers capable of preparing the packages ready for loading to reduce detention times.
At DispatchTrack, we have several solutions to help achieve delivery time consistency. There's the DispatchTrack Route Advisor where every trucker move is met with a thumbs up or down according to meeting delivery time window constraints, improving costs, and maintaining arrival consistency. Continuous route optimization allows companies to make smart capacity planning and seamless transitions to pick up and load trucks.
The right technology can offer customers precise information on their load location at any given point. With real-time driver tracking, the right solution lets customers know of the truck's location between arrival and departure and can even constantly update the delivery ETA to ensure that customers are kept in the loop.
Unnecessary detention time means revenue losses for both shippers and truckers. Fortunately, having the right technological solutions helps significantly reduce driver detention and improve results long term.