The digital revolution is transforming nearly every industry, including parcel delivery. The heightened pace of innovation is evident in the same-day services provided by giants like Target and Amazon, and rapid innovation is required for companies that wish to compete in this digitally driven market. Delivery of parcels is no exception, and anyone who wants to deliver to their customer efficiently needs to optimize their processes across the last mile.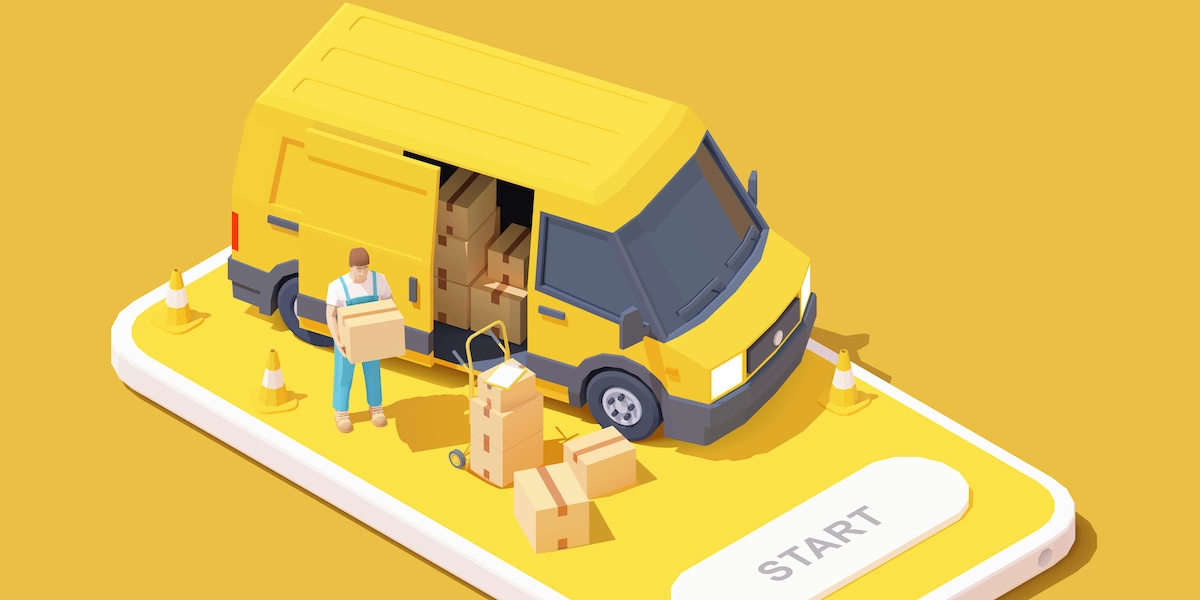 In order to effectively optimize delivery processes, companies need to identify where their efficiency gaps are, as well as which changes will have the biggest impact on last mile profitability. But when it comes to parcel optimization, where should you start?
Best Practices for Parcel Optimization
Although the best practices vary from one company to the next, most of what we're laying out below can apply to any logistics and supply chain business, or, in fact, to any enterprise that deals with last mile delivery services.
Establish a proper plan
Businesses that offer last mile delivery should approach their operations in the same way that large enterprises handle their warehouse and factory operations.
Most companies create tight plans for their manufacturing and warehouse operations, while also adopting benchmarking tools to determine performance. Their plans are well-researched and granular to optimize the utilization of both manpower and assets.
Logistics and supply chain enterprises must adopt similar strategies for optimizing last mile delivery services. You need an approach that includes a clear vision of success, a path forward to bring you closer to it, and the right technology to make that path easier to follow.
Assess and analyze data and standardize
With your last mile delivery software already in place, and a baseline of history available, you can analyze your existing data to determine where your last mile delivery strategies may be lacking. Simply put, when you can quickly and easily visualize historic delivery performance, planned routes versus actual, cost per delivery, and more, you can gain a much more comprehensive understanding of what's actually happening in your delivery operations.
Combining last mile delivery with business intelligence also makes it possible to determine where cost savings are possible. To wit, once you have collected historical data and reports, then you can analyze them further to make better business decisions. Taking an in-depth look at your data will help you formulate better plans and more effectively execute on those plans.
Leading enterprises make good use of such plans in identifying and establishing standard operating procedures. Keep in mind, however, that the plans should be realistic and measurable in order to improve the fleet's performance both in the short and long run.

Centralize data and tasks
The first steps are always the most important. While different companies use various methods of entering orders and delivering goods, they all need to be centrally coordinated, while deliveries that will be handled by in-house drivers are identified.
When the right tools are used, this can be accomplished easily—meaning that planners, even from different touchpoints, can access the information they need from a single solution. This empowers you to boost visibility within your operation and make sure that everyone is singing out of the same songbook.
Optimize dispatching and routes
After your orders have been uploaded to the system, the assignment of those orders needs to be based on the most optimal routes. If your company handles thousands of parcels per month or even millions, the only scalable solution is to automate this process. Before drivers start their shifts, planners need to define tasks and assign them to drivers so that they can see all the stops they need to make before they arrive at work.
In some ways, this is easier said than done. Planning efficient routes manually by hand is difficult, especially when you attempt to factor in customer preferences, driver speed factors, and more. Plus, it's incredibly time consuming. The ideal solution here is to find a route optimization platform that automatically generates efficient routes based on your parameters and dispatches them to drivers without any additional manual steps.
Efficiently manage outsourced drivers
Different businesses that deliver, from e-commerce companies and other retailers to logistics and supply chain firms all have different types of drivers.
As a result of the on-demand boom, a great number of businesses are now using independent or freelance drivers for their fleets, particularly on a seasonal basis to try and handle surges in demand. That's why companies need a system for fleet management that enables them to manage all their drivers from the same dashboard, and easily assign routes to third party drivers.
Always keep an eye on the driver, not just the vehicle
In the logistics and supply chain industry, many companies tend to focus only on the vehicle and not the driver, thus losing out on the driver's productivity. In fact, one report estimates that 40 to 80 percent of a driver's time away is spent doing something else other than driving.
To ensure the best use of drivers' time, you need to monitor what a specific driver does at every stop. On top of that, you can also track the timelines for routine tasks such as loading time, vehicle checks, and more, which can help you get drivers on the road more quickly.
Move to electronic proof of delivery
Physical signatures used to be sufficient evidence for delivery back in the day, but modern consumers—and businesses—often want more than that, even when it comes to parcels. Nowadays, photos with digital timestamps with a time and place attribute are preferred to ensure more security for packages and concrete proof of delivery. Not only does this create a more robust audit trail for your deliveries, it also gives your customers more assurance as to when and how their order was actually delivered.
Connecting with your customers is important as well
Even with parcel deliveries where the customer doesn't necessarily have to be home to meet the truck, staying connected with customers is an easy way to add value. Simply put, customers like to have transparency into deliveries such that they can feel confident that their parcel is going to arrive on time and in good condition. This can be as simple as sending proactive emails and texts with order updates, or even offering real-time tracking capabilities that empower customers to track their own orders.
Delivering to customers at the last mile has become a crucial component of providing a great retail delivery experience—which is precisely why it's so crucial to keep your customers in mind in your last mile delivery operations. Combine that with other best practices we listed out above, and you've got a recipe for improved customer service, reduced costs, and, ultimately, more effective parcel optimization.