There's a marketplace for loads where truck operators and owners, freight brokers, and shippers meet. It's called a load board, also popularly known as a freight board. This marketplace is essential as it is a critical tool in ensuring that freight moves across the country. Here's a basic guide on how load boards work wonders for brokers and shippers alike.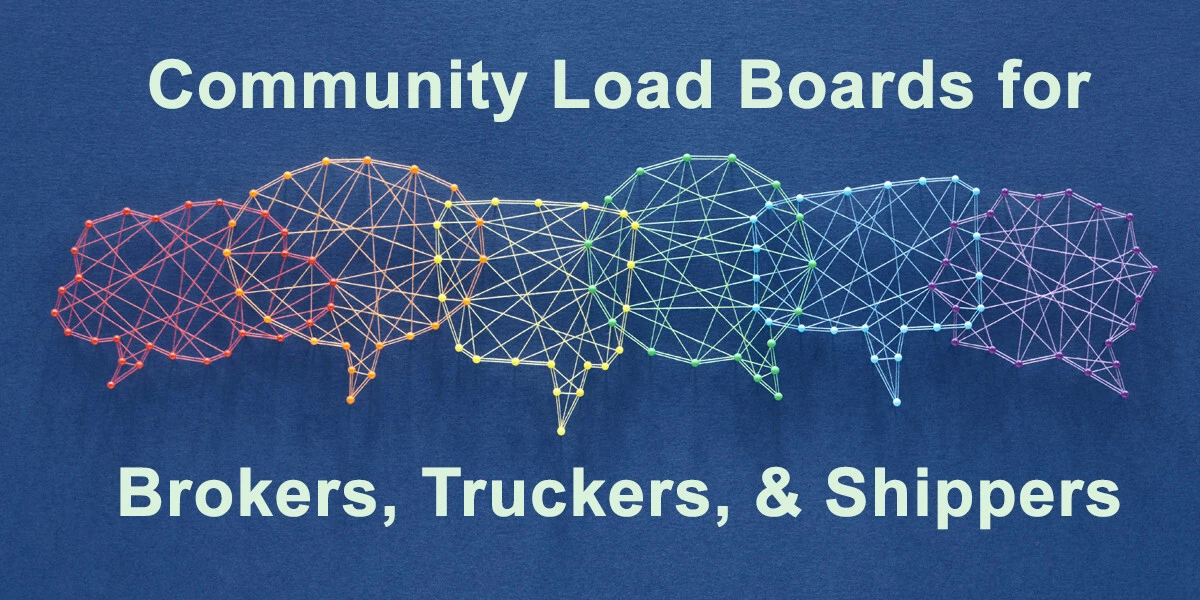 How Do Load Boards Work?
The load board is usually an online marketplace with paying subscribers who log into the load board to advertise their loads. It is also used to post the availability of empty trucks so the truckers can either get their vehicle loaded or to help cover their freight expenses.
The load board acts as a platform among the shipper and carriers or operators. The broker must also be considered, who will act as the middle party between the shipper and operator or owner and carriers.
To illustrate how it works, let us imagine two characters: Joe, a truck owner, and Daniel, the transportation broker. Joe lives in Illinois but wants to drive to New Mexico. He's looking for freight to haul from Illinois to New Mexico, so he posts about his truck in the load board.
Daniel is a transportation broker who has customers like Amazon or Walmart. He is also a subscriber to the load board where Joe posted. Today, Daniel has freight that he needs to haul for his customers, so he logs in to the load board and sees Joe's post. They negotiate for Joe to haul Daniel freight until they reach an agreement and make it official via digital signatures etc.
The Best Load Board for Brokers
There are plenty of shipper load boards to choose from. Below are four of the largest online interstate load boards.
DAT
DAT solutions are the largest and oldest truck load board provider as it has three DAT load boards, namely, DAT Express, DAT Power, and DAT TruckersEdge. DAT has merged with GetLoaded, another top load board, thus expanding its online presence. With the merger, DAT boards, on average, have 485,000 loads per business day while its database has a list of 1.3 million trucks.
DAT Power is a live board, allowing users to see trucks, loads, and transactions in real-time. DAT Power has a payment guarantee of up to $1000 per load. On the other hand, DAT Express is designed for growing fleets and smaller brokerages. Users of this DAT load board are allowed unlimited truck postings and load searches. DAT TruckersEdge is for small owner-operators or carriers in North America.
TruckStop
TruckStop or more popularly known as Internet TruckStop, has been in operations since 1995 and holds the distinction of being the first freight-matching marketplace on the internet. There are currently 200,000 shippers, brokers, and carriers using this load board.
123Loadboard
The 123Loadboard boasts of 45 million loads annually and 325,000 users. It's Premium Plus Package cost is cheaper than most of the big load boards. This PP Package can be used by up to three users. Both the Premium and Premium Plus load boards offer mileage, load planner, maps, and credit information on shippers and brokers.
Direct Freight
Direct Freight Services started in 1997 and has since been offering freight matching services for thousands of trucking companies. It is similar to 123Loadbaord, as it also has partnered with a transportation technology software provider. Users can access load information of this board via the internet, truck stop screens, and email alerts.
Operators and carriers can post their trucks or loads to this platform, free of charge. Those who will subscribe for a fee will have access to weather, credit reports, route planning, load filtering, text alerts, saved searches, and other features.
A well-populated load board is essential to supply chain management. Thankfully, several reputable load boards make the jobs of brokers, owner-operators, carriers, and shippers easy. Finding one shouldn't be difficult, but choosing the best load board for your needs may take some digging, given the different freight board's different subscription fees and features.