There's been considerable growth in online retail sales recently, and this growth covers many sectors—including medical deliveries. The US Centers for Medicaid and Medicare Services (CMS) say that there's likely to be an 80 percent or $173 billion growth in home health spending from 2017 to 2026.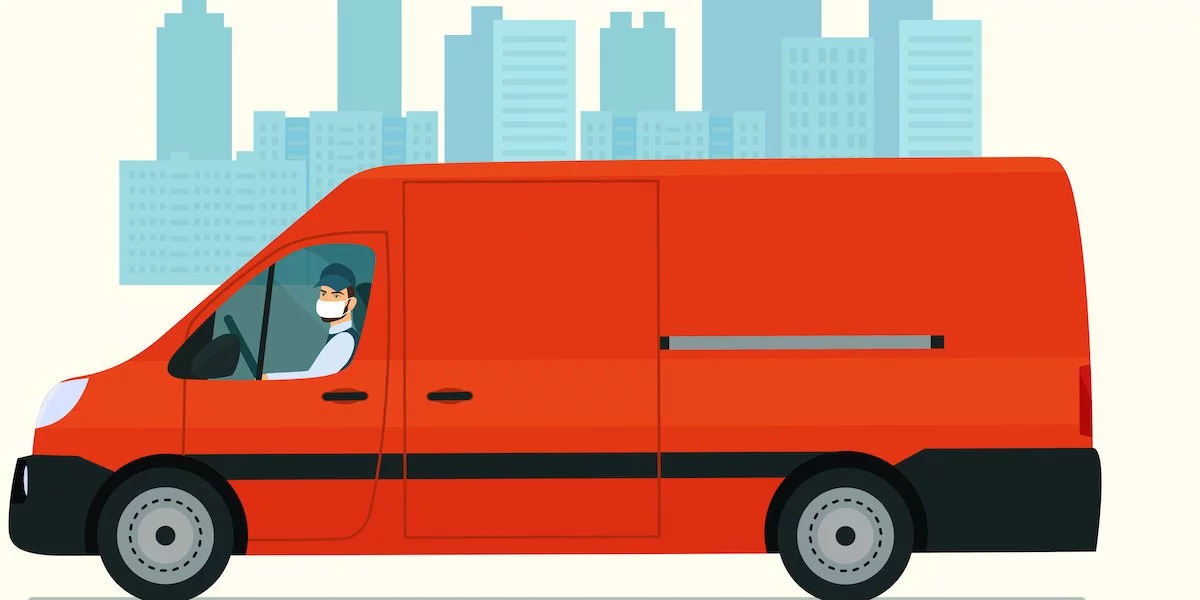 This growth, however, comes with unique last mile problems for medical deliveries.
The Challenges of Last Mile Medical Deliveries
To ensure more accessible in-home medical treatments, you need an efficient healthcare distribution solution. Unfortunately, medical delivery services have to grapple with many of the same challenges as any other last mile delivery operation.
Medical deliveries and some pharmaceutical products require careful handling. It's not just about getting them from point A to B on time: dialysis machines, walkers, wheelchairs, oxygen tanks, and life-saving cancer drugs, among others, can't be transported using usual carriers like UPS and FedEx.
Time is often of the essence when it comes to medical deliveries. Adhering to strict delivery timeframes is crucial for making sure that medicine, equipment, and healthcare professionals are ready at the same time for the treatment, installation, etc.
Simply put, there's a lot of additional pressure on fleets to ensure on-time deliveries when they are transporting for the healthcare sector. Failure to meet promised delivery times can be costly and detrimental for all involved, and it is highly unlikely that the medical practitioner and patient will want to patronize the same delivery company that failed them once already.

Understanding the Challenges of Last Mile Medical Deliveries
Door-to-door deliveries of medical supplies and equipment can be quite different from the transportation of other consumer goods. Last mile delivery is challenging in itself, but last mile medical deliveries are even more complex.
Special handling
Some pharmaceutical products require careful handling like cold temperature storage. Failing to handle these goods properly could result in them spoiling or becoming ineffective. Similarly, medical equipment like oxygen tanks or dialysis machines need careful storage and handling or they might end up being unusable or damaged.
Additional skill requirements
Not all drivers have the skills necessary for handling medical deliveries. Some equipment might need installation, setting-up, or close watching of temperature. Some drivers and technicians may be required to install the dialysis machine, deliver refrigerated goods requiring constant temperature checking, or connect an oxygen tank to a breathing apparatus. Simply put, many medical deliveries can only be handled by specially trained delivery teams.
Driver continuity
Many healthcare agencies request that the same driver be assigned to the same patient on an ongoing basis. This continuity can have positive impacts for the end customer or patient, but it can also present routing challenges for last mile delivery operations.
On-demand deliveries
Needs and circumstances can change rapidly in the medical sector, and those needs must always be met, making medical deliveries more challenging to handle. Transport managers and dispatchers must have the ability to assign new tasks to the most suitable drivers without delays or disruptions, even when orders come in at the last minute.

Last Mile Optimization for Medical Delivery
The above challenges might seem daunting, but last mile optimization efforts can help ensure efficient medical delivery services. Things like route optimization and last mile visibility can pave the way for timely delivery services, help match the right driver for the job, and monitor the cold chain for products that require special handling. Below are some of the most crucial components of last mile optimization for medical deliveries:
1. Automated route optimization
On-demand deliveries are difficult to handle without the right tool. So is matching the right drivers to specific patients or service types. Luckily, an automated routing solution can help you find the best-suited driver for each medical delivery, factoring in the availability of drivers, their location, and hours of service (HOS), among other things.
Likewise, automation also ensures that the right vehicle is assigned for the right tasks. For example, the solution can ensure that assignments involving pharmaceutical products that require cold storage will be matched with the refrigerated delivery vehicle.
Route optimization also helps businesses make the final mile operations fast and flexible. Optimizing routes means finding the fastest routes so that the goods will be delivered on time at the minimum possible distance.
2. Last mile visibility
Visibility across the entire order fulfillment process is critical for the healthcare sector. Without visibility, all parties involved will be at a loss on whether all the requirements (such as temperature storage, refrigerated trucks, and other control measures) are being met. Medical practitioners administering drugs or treatments won't be able to make well-informed decisions when they don't know where the products and equipment are in real time.
3. Delivery notifications
Informing the customers about the delivery progress can be a great help to those caring for the patient, medical professionals treating the patient, or the patients themselves. For example, caretakers can plan the day and activities ahead knowing the status of the delivery, or schedule additional help at specific times for moving the delivered medical equipment. Family members can also plan their schedule so they can be with the patient during the in-home health treatment. A patient living alone can enlist the help of a friend or neighbor during the delivery.
In B2B contexts, more or less the same principles apply.
4. Digital proof of delivery
An automated platform should enable drivers to capture proof of delivery digitally, which then will be sent directly to the company using an app. Customers should also be enabled to provide instant feedback regarding their delivery experience.
5. Deep insights
Last mile optimization solutions should also provide businesses with data-driven insights that they can use to improve their processes and increase customer satisfaction. The more effectively you're able to understand previous deliveries, the more effectively you'll be able to optimize future runs and stave off potential cold chain disruptions or other issues.
The healthcare sector and patients alike are enjoying many benefits with the growth of in-health services and medical deliveries. The goal of the sector is to allow more people to have access to necessary equipment and services, but this can only be possible when fleets optimize their last mile operations. Fortunately for businesses, there are last mile solutions that can help them overcome the different challenges of last mile medical delivery services.